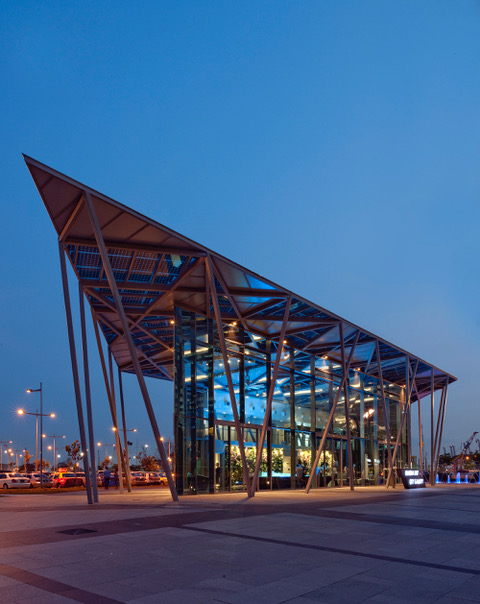 The Red Dot Design Museum first opened 12 years ago at Red Dot Traffic Building at 28 Maxwell Road. The lease has ceased at the end of April 2017 and the Ministry of Law has taken over the 1928 conservation building which used to be a Traffic Police Station building and will restore it to its original off-white colour. The Museum will be shifting to the Marina Bay City Gallery at 11 Marina Boulevard. The Red Dot Design Museum will relocate into this new home in the last quarter of 2017. Meanwhile, the gallery will undergo extensive refurbishment over a six month period.
Over the last 12 years, the Red Dot Design Museum welcome some 645,800 visitors and hosted over 688 events. It also hosted 12 international design awarding ceremonies and welcomed over 5,000 international designers from all over the world. In 2012 Ppaper Business Magazine named the museum one of the top 18 design and art museums in the world.
The Red Dot Museum will be the latest addition to Marina Bay as a design focal point, offering a world-class museum experience, interesting design content and exciting design events. It will feature several galleries to host year-round exhibitions of award-winning designs. It will also collaborate with partners to host design related exhibitions and expand its iconic MAAD, Market of Artists and Designers to be organised at the Marina Bay.