1 December
@
8.00 pm
–
9.30 pm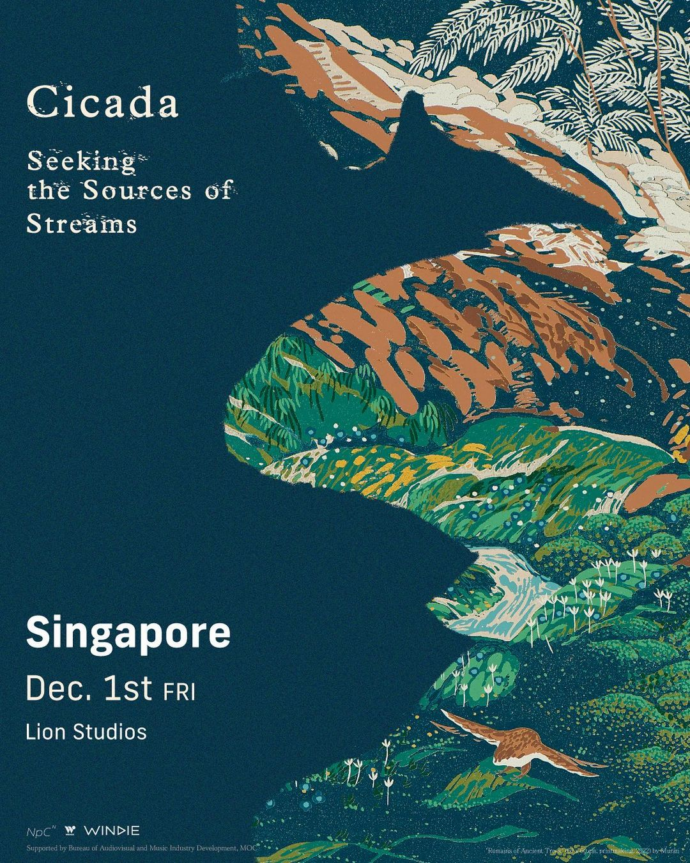 Following a mesmerizing debut at the AXEAN Festival in Singapore, which attracted a crowd of close to 200 people, the ethereal neoclassical ensemble "Cicada" is set to make their first concert appearance in Singapore on December 1st, 2023. Cicada promises that the upcoming concert will be a symphonic spectacle, featuring tracks from their latest album "Seeking the Sources of Streams." This musical journey encapsulates moments of mountain exploration and revisits past compositions inspired by the ocean and feminine emotions.
Established in 2009, Cicada, consisting of violin, cello, piano, and acoustic guitar, has translated the essence of the Taiwanese landscape into melodies that resonate with self-discovery. Renowned as a chamber music ensemble echoing the soul of the mountains, Cicada has earned international acclaim for their distinctive music style.
Having shared the stage with Icelandic multi-instrumentalist Ólafur Arnalds, Cicada's unique performance style has earned them recognition. Their album "Hiking in the Mist" garnered a nomination for "Best Album Producer – Instrumental" at the 31st Golden Melody Awards in Taiwan. In 2022, Cicada composed the soundtrack for the Japanese film "A Man," which received a nomination for "Best Film Music" at the 46th Japan Academy Film Prize.
For this special tour, Cicada has prepared a sensory delight – an immersive experience blending the fragrant essence of Taiwanese woods with the tranquil sounds of the forest. Don't miss the opportunity to immerse yourself in their soul-stirring melodies that traverse the borders of sound, spirit, and nature.