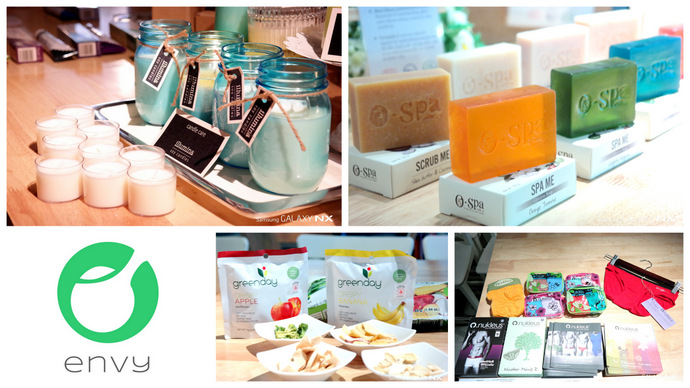 With Go Green & Natural in mind, the new online retailer, Envy Singapore envysg.com, will be offering a plethora of merchandise that are environmentally-friendly, maintain ethical manufacturing standards, are organic and/or natural and contain no harmful chemicals or artificial ingredients to consumers in Singapore.
Envy Singapore is a multivendor retail platform that links distributors of various products that have been curated under the site's strict guidelines for the benefit of green & healthy conscious consumers like you.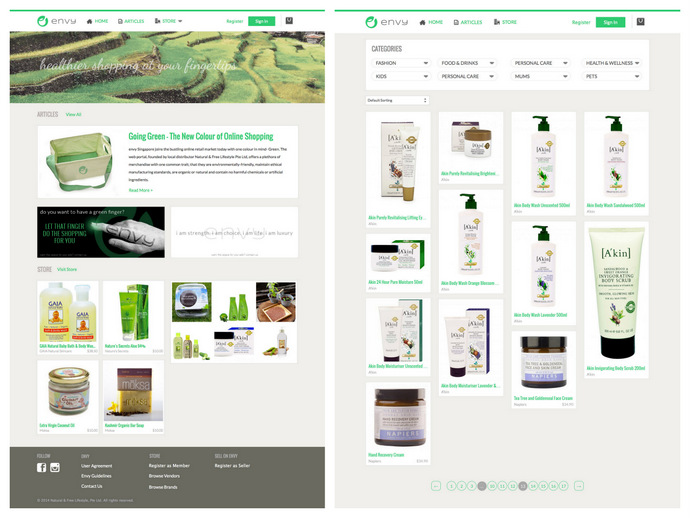 The new web portal will feature organic and natural staples – Beauty products such as skin care and body care, and consumables such as baby food, dried fruits and nuts – as well as less commonly known (to be organic) products such as locally-designed organic cotton clothing, wines and ciders and hair dyes.
Here some of the products that Envy Singapore will be carrying:
Pet care products from CocoTherapy, BOB Pet, 4k9, Sandy's Natural Tea Tree, and Petsep
Food snacks from Way Better Snacks, and Greenday chips
Edible home gardening solutions from Microgreen
Organic under gear clothing from Nukleus.
Organic Soy candles from Illumina
Hair dye from Colour Erbe Dolce (which is free from Ammonia, Rescind, P-phenylenediamine and S.L.S.
Baby/child care products from GAIA Natural Skincare, Argital Baby Skin Care, and Babyganics
Personal care solutions from A'kin, +Rehab London, Napiers, and Nature's Spa
The site will also aim to educate customers through weekly articles on healthier living, reviews and tips on how to best use the products listed on the site, and even recipes for healthier eating at home.