The Horseperity from BreadTalk is way too cute not to get your hands on. Singaporean bakery BreadTalk, has created a fitting tribute to the year of the Horse. A limited edition, the Horesperity is a sweet bun filled with savoury Bak Kwa (or grilled pork jerkies), cheddar cheese, mayonnaise and topped with chocolate décor.  Another new addition is the Lucky Charm that is shaped as a horse shoe, a symbol of luck in many cultures.  It is made from buttery Danish pastry and filled with raisins and orange peel with almond slices as toppings.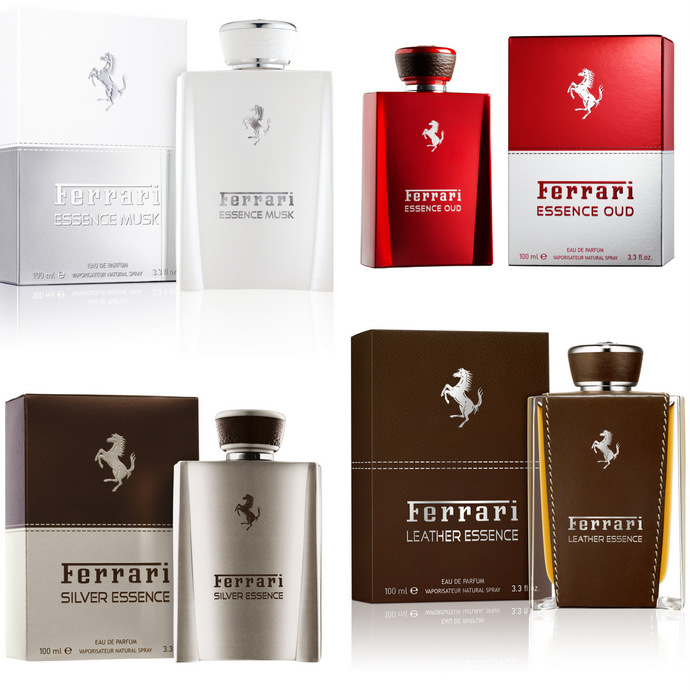 Try smelling like a horse this year. Well, not exactly. The Ferrari Essence Collection range offers the Leather Essence , Essence Oud, Silver Essence and Essence Musk that embodies every facet of the Ferrari Grand Turismo car.  Retailing at S$142 for 100ml at Robinsons Orchard till 14 February 2014.  Leather Essence exudes power and elegance using vivid top notes of bergamot, clove and bitter orange, which mellows into a heart of sensual tonka bean and spicy cardamom, balanced by the powerful harmony of leather. Its base notes linger into intense dry-down patchouli, cedar and gaiac wood. Essence Oud has a woody ambery rose fragrance using Oud or Agarwood. The Oud tree only grows in South East Asia and its resin is said to be more valuable than gold. Silver Essence has a woody-spicy-oriental composition using the most iconic raw materials of masculine perfumery – Silver Birch and Silver Sage.  Essence Musk pivots around a central white note dominated by overlaid with white musks. The fragrance is citrus, aquatic and musky.  
1,888 pieces of The Horse from the Chinese Zodiac collection by Lladró comes in intense blue and contrasted with the golden luster in the mane and tail. The Horse measures 23 x 20cm is sculptured by Virginia González. If blue is your favourite colour or perhaps a water horse, this porcelain figurine is just the right thing to add to your room.
This EUR 795 Crystal Horse by Swarovski makes a beautiful piece in your home or office with sparkling crystal golden shine and smoked topaz eyes. The horse sits on a clear crystal base that features the name of the animal in English and Chinese seal script. There is a less pricey and smaller version in all crystal that is available at EUR249.
This little pony costs S$22 and you can now have your horse and eat it. The Prosperity Pony features The Icing Room's signature Vanilla Chantilly cream cake in the shape of this year's zodiac animal. Available till 14 February 2014 and enjoy 10% of till 30 January 2014.