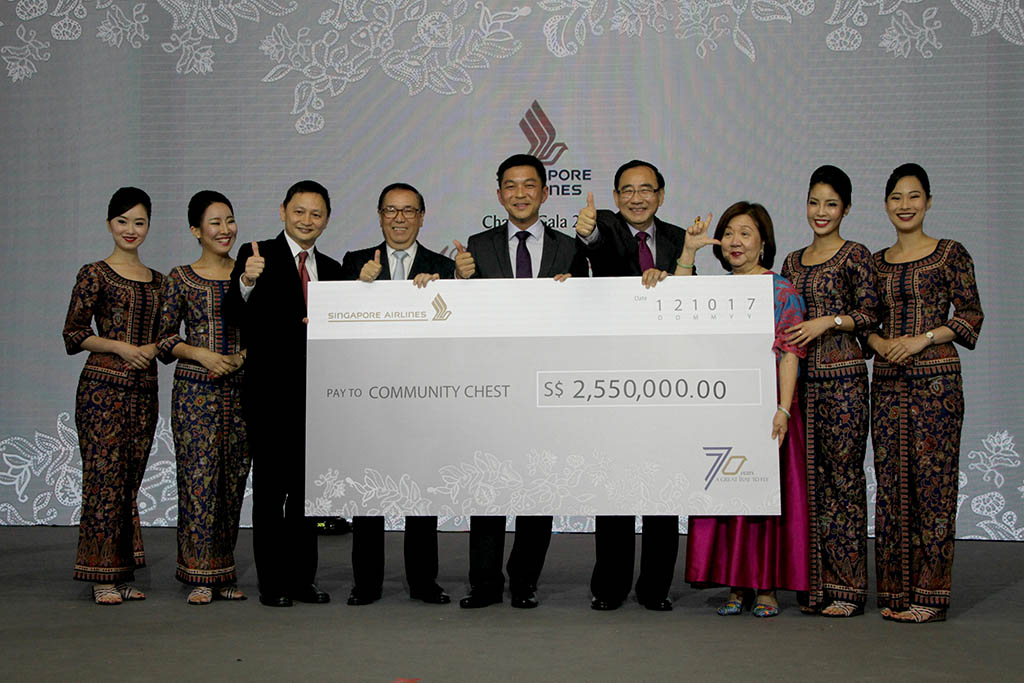 As part of Singapore Airlines' 70th anniversary this year, it has raised S$2.55 million for about 80 social service organisations under the Community Chest through three fundraising events – SIA Family Day, SIA Group Charity Run and SIA Charity Gala.
At the Charity Gala hosted by SIA last night, SIA Chairman Mr Peter Seah and SIA CEO Mr Goh Choon Phong presented a cheque of S$2.55 million, representing funds raised from all three fundraising events, to Community Chest Chairman Mr Phillip Tan and Advisor to Community Chest Ms Jennie Chua.
The SIA Charity Run took place on 8 October 2017 at The Float @ Marina Bay attracting over 11,000 participants.
The SIA Family Day was held on 20 May 2017 at the SIA Training Centre. Staff brought family members along for a day of fun-filled activities including carnival games, flight simulator rides and performances by SIA's Cabin Crew Performing Arts Circle.
Singapore Airlines CEO, Mr Goh Choon Phong, said: "Singapore Airlines has come a long way over the past 70 years. Beyond our focus on delivering high-quality products and services to our customers, we also recognise the importance of giving back to the communities that we serve. The three fundraising events allowed us to commemorate our special milestone year in a memorable and meaningful way. We are thankful for the support provided by members of the public, our loyal customers and our staff, who all came together to help raise funds for the disadvantaged."