K-pop Group Treasure to perform in Singapore on 8 April 2023
8 April
@
6.00 pm
–
10.00 pm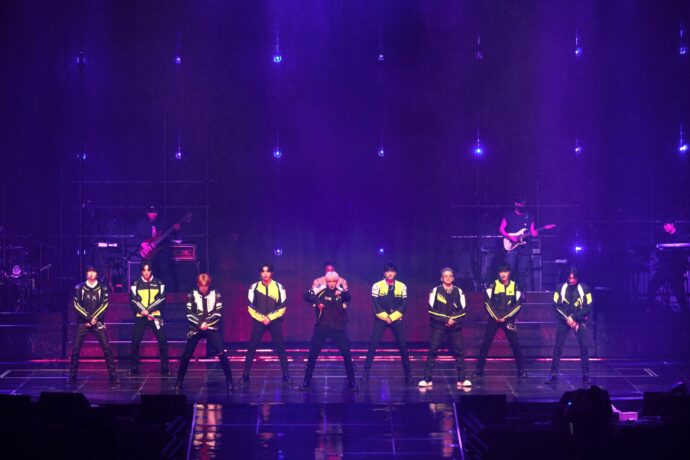 YG Entertainment's K-pop Boy group Treasure will perform in Singapore for the first time as part of their first Asia Tour. 2023 Treasure Tour (Hello) in Singapore will take place at the Singapore Indoor Stadium on 8 April 2023 at 6 pm.
Fans who have signed up for TREASURE MAKER Member Presale will be able to grab their tickets first on 13 January (Friday). Singtel mobile users will enjoy an exclusive priority sale on 14 January (Saturday). Visit www.singtel.com/treasure for more information. Live Nation presale begins on 15 January (Sunday). Please visit www.livenation.sg for free membership signup and presale access. General public tickets are available starting from 16 January (Monday) from 10 am onwards via www.ticketmaster.sg. VIP tickets will be available for purchase for enthusiastic fans to gain exclusive access to the Sound Check Event and merchandise counter. Each VIP ticket holder will also receive a commemorative pass with a lanyard.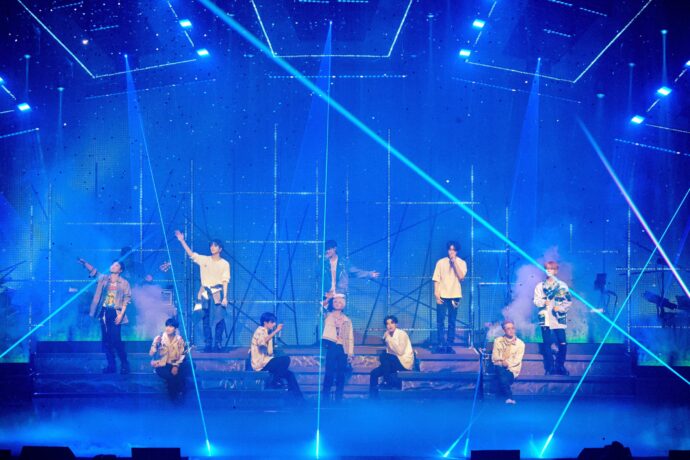 CHOI HYUN SUK, JIHOON, YOSHI, JUNKYU, YOON JAE HYUK, ASAHI, DOYOUNG, HARUTO, PARK JEONG WOO and SO JUNG HWAN make up TREASURE. 'BOY" debut in August 2020. Ever since, they have launched 4 albums of The First Step series including their debut single. The group has recorded more than 1 million cumulative sales and swept new artist awards at prominent K-Pop music awards. They made their official debut in Japan in March 2021.
They also released their first mini album "The Second Step : Chapter One' and their second mini album "The Second Step : Chapter Two" in 2022.
Launching their Japanese arena tour in Hokkaido, TREASURE successfully completed 24 shows in 7 cities, including Fukui, Nagoya, Fukuoka, Kobe, Tokyo, and Saitama. They are about to hold their first dome concert at Kyocera Dome, Osaka, on the upcoming January 28th and 29th.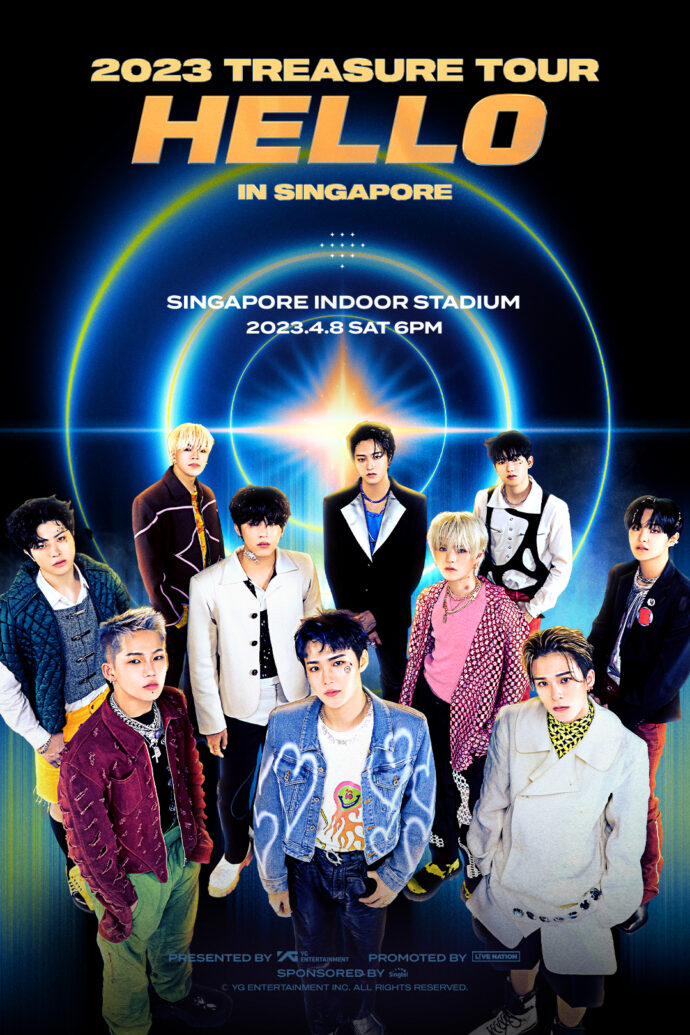 S$168, S$208, S$248, S$288, S$348. S$348 also comes with VIP entitlements including sound check event access, commemorative pass & landyard and exclusive merchandise counter access.