17 June
@
7.00 pm
–
18 June
@
10.00 pm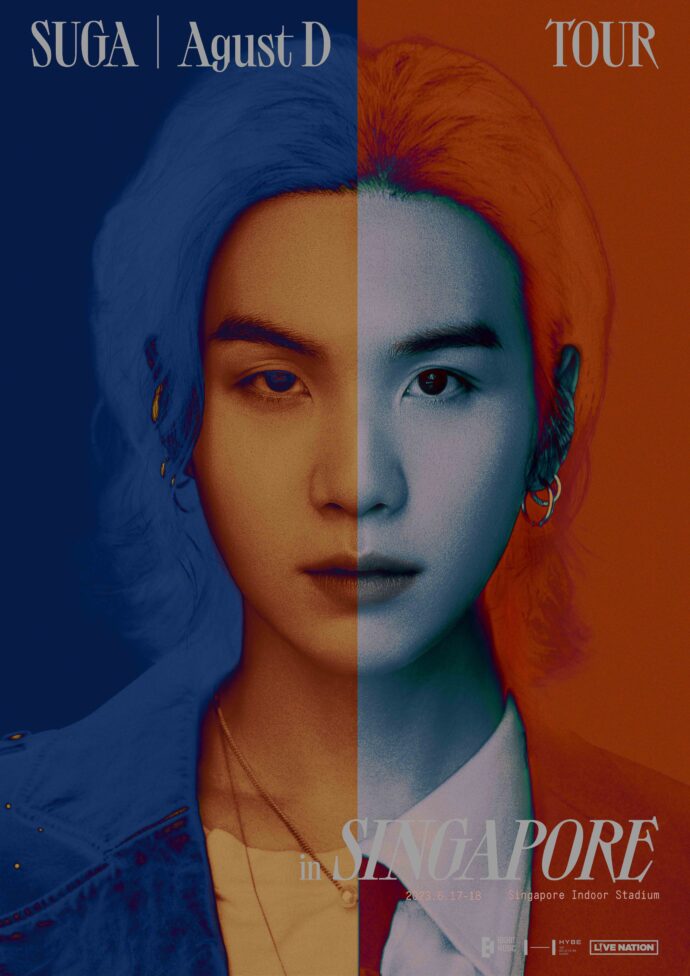 SUGA of 21st century pop icons BTS is embarking on his first-ever solo world tour. He is the first BTS member to tour on his own. Produced by HYBE, BIGHIT MUSIC and Live Nation, the tour is set to kick off in the U.S. in April, before coming to Asia in May and June.
SUGA | Agust D TOUR IN SINGAPORE will be held at 7pm on 17 and 18 June 2023 at the Singapore Indoor Stadium. Fans who have signed up for ARMY MEMBERSHIP Presale will be able to grab their tickets first on 3 April from 11 am until 11.59 pm.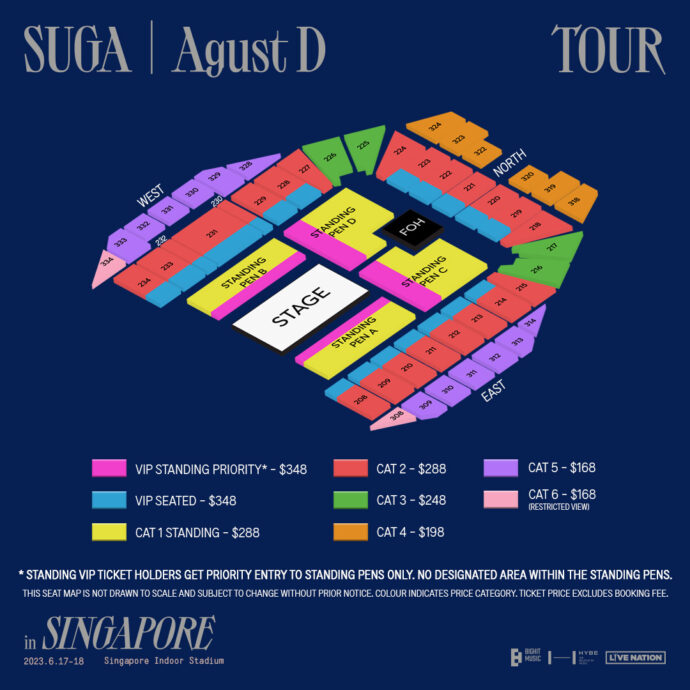 Live Nation members can secure tickets during the exclusive Live Nation presale on 4 April from 11 am until 11.59 pm. Visit www.livenation.sg for free membership signup and presale access. General public tickets are available starting from 5 April from 11 am onwards via www.ticketmaster.sg. 
VIP tickets will be available for purchase for fans to gain access to the Soundcheck. Each VIP ticket holder will also receive a commemorative laminate with lanyard, as well as exclusive photo cards!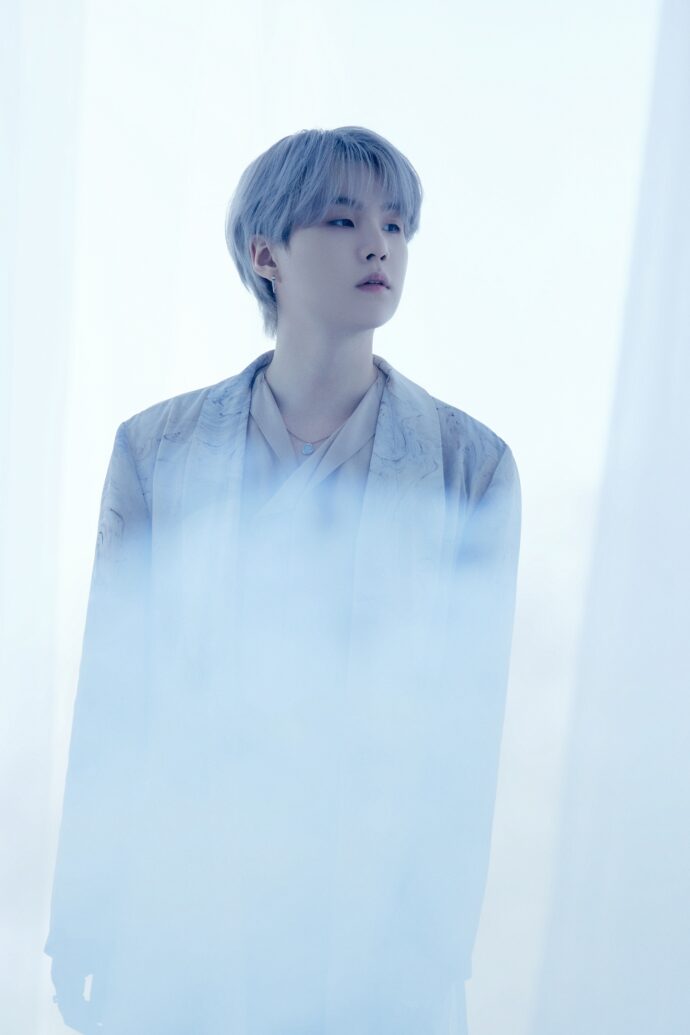 SUGA or Min. Yunki is a South Korean rapper, songwriter, music producer and member of 21st century pop icons, BTS. SUGA is globally known for his record producing ability with his own solid musical philosophy, constantly pushing the boundaries through his works on BTS albums, solo projects and collaborations with other artists. Since BTS' 2014 Skool Luv Affair, BTS' albums include tracks produced by SUGA. Through his mixtapes under Agust D, SUGA also suggested his vision as an artist. He participated as a featured artist in music by international musicians such as Juice WRLD, Max, and So-ra Lee, and he also produced music for globally influential artists including Halsey, PSY, Epik High, ØMI and more. Furthermore, SUGA participated in producing the remix version of Coldplay x BTS' "My Universe," an Original Soundtrack for HYBE's original story 7FATES: CHAKHO called "Stay Live (Prod. SUGA of BTS)," a mobile game OST "Our Island (Prod. SUGA of BTS) [Original Soundtrack]," and Samsung Electronics Galaxy's official ringtone "Over The Horizon."
S$168
to S$348 excludes booking fee