24 November
–
17 December
InterContinental Singapore has partnered with Curate International to present A Joie De Vivre Pop-Up: Christan Develter Salon bringing together renowned international artist Christian Develter, luxury spirit brand Samaroli and leading London Cigar House Sautter London.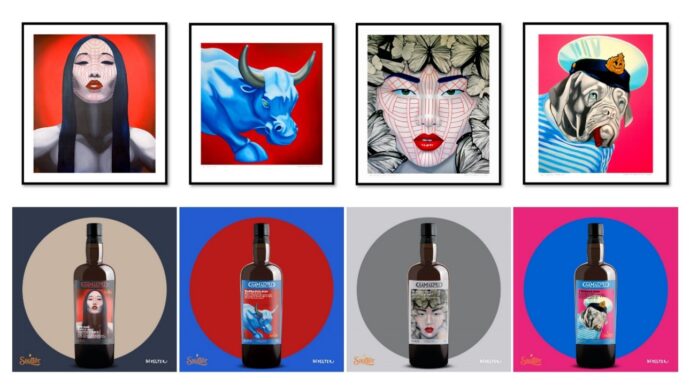 Internationally renowned artist Christian Develter is recognised for his boundary-pushing approach and radical choice to combine strong colours with bold shapes and use of a mixture of oils and acrylics. His art captures the sense of beauty, individual strength and spirit of his protagonists through careful consideration of line, lighting and geometry. Highlights include his original large-scale oil on canvas works alongside his limited-edition lithograph series and garments from his latest fashion collection with Tube Gallery, Bangkok. 'Pakokku Chin' from Christian's iconic Chin Series, inspired by the intricately tattooed Chin tribal women in the North-Western region of Myanmar, and 'Pierce', the latest work from Christian's world-acclaimed Cigar Series. They will be displayed at The Lobby Lounge from 24 November to 17 December and are available for sale.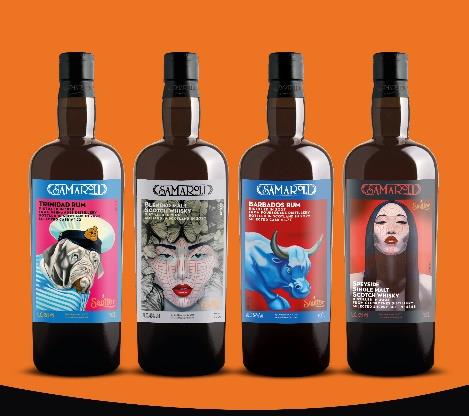 The Develter x Samaroli collaboration is the commissioned work of Owner of Sautter, London – the world-renowned London Cigar House with an enviable reputation for aged and vintage Cuban cigars – who wanted to create something truly unique for true spirit enthusiasts of this world: the limited-edition and highly sought-after Develter x Samaroli x Sautter Series was conceptualised to celebrate Samaroli's unusual flavour profiles, expressing these through the bold and iconic works of Develter. Samaroli – one of the earliest and most prestigious independent bottlers around, are guided by an unconventional flair to create truly unique liquids from the greatest Scotch whisky malts to rums. Known synonymously for their exclusivity and unmatched quality. This artistic collaboration is one not to be missed and marks the start of a 3-year collaboration with 4 limited edition releases a year.
The collectors' bottles*, each of which only 180 bottles were produced, include:
Barbados Single Origin Rum: an intense, rich, oily, and sapid Barbados Rum with a long, dry, and spicy finale.
Trinidad Single Origin Rum: a sweet and complex palate with a long finish.
Blended Malt Scotch Whisky: composed of Linkwood 2008 aged in ex Bourbon Hogshead cask and Glentauchers 2008 aged in a new American oak cask.
Speyside Single Malt Scotch Whisky: opulent, bold and tannic, with a slight oiliness and a bitter, dry finish.
Six sets of the limited-edition bottles retailing at S$2,188++ each, will be available to purchase at The Lobby Lounge, until 17 December (while stocks last).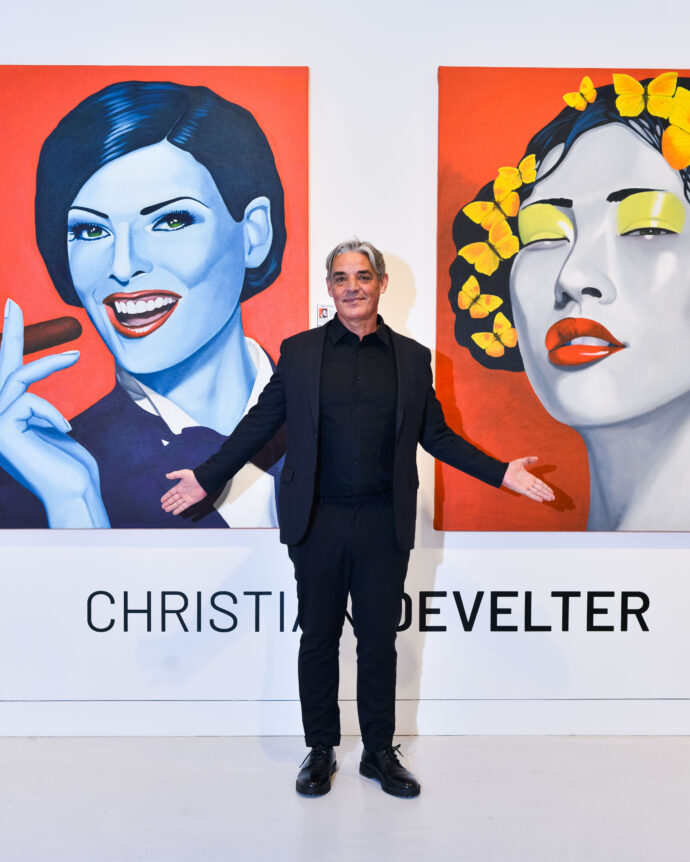 Whisky, Rum, Cigar Masterclasses

Friday, 24th November

6pm to 8pm OR 8.30pm to 10.30pm

 
Hosted at InterContinental Singapore's Secret Garden, a duo of exclusive masterclasses will enable participants the opportunity to spend the evening with Samaroli Brand Manager, Daniele Liberati and the Managing Partner and Director of Sales and Development at Sautter, London, Tomasz Sroka.

Sample the Develter x Sautter x Samaroli Limited Edition Collection, as well as a Sautter x Develter Lancero cigar, measuring 38x192mm. 
 

Tickets to the masterclass are priced at S$88++ per person. Secret Garden is located at Level 3 of InterContinental Singapore
Meet The Artist Dinner

Saturday, 25th November

6pm onwards

Launching The Joie De Vivre in style, Christian will host an exclusive 'Meet The Artist Dinner' at LUCE by Davide Giacomelli on Saturday, 25th November. After admiring Christian's artwork (with a welcome glass of Champagne in hand), guests will take part in a whisky and rum tasting session, led by Samaroli Brand Manager, Daniele Liberati and the Director of Sales and Development at Sautter, London, Tomasz Sroka, before enjoying a 4-course dinner, complete with wine pairing. 
 
The culinary journey will begin with Salmone Scozzese alla Fiamma (torched Scottish salmon, sour cream, fennel and gourmet salad), paired with Bauget-Jouette "Carte Blanche" Champagne Brut (France), before guests enjoy the Acquerello, Asparagi e Guanciale (Carnaroli rice cooked in vegetable stock, "Mantecato" with asparagus and guanciale), washed down with Astoria, Alisia Pinot Grigio D.O.C (Veneto). The second course features the Guancia di Manzo Wagyu Brasata all' Amarone e Carote (braised Wagyu beef cheek with Amarone wine served with textures of carrot), elegantly paired with Castello del Trebbio, Chianti Superiore D.O.C.G (Tuscany), whilst a 64% Manjari Earl Grey Chocolate (Earl Grey chocolate bliss and berries compote, cacao sponge and raspberry sorbet) will ensure a sweet end to the evening. 

Tickets to the Meet The Artist Dinner is priced at S$228++ per person.