Get Tickets to Toy Factory's Kwa Geok Choo – The Story of Mrs Lee Kuan Yew by Ovidia Yu
8 July
@
3.00 pm
–
24 July
@
10.00 pm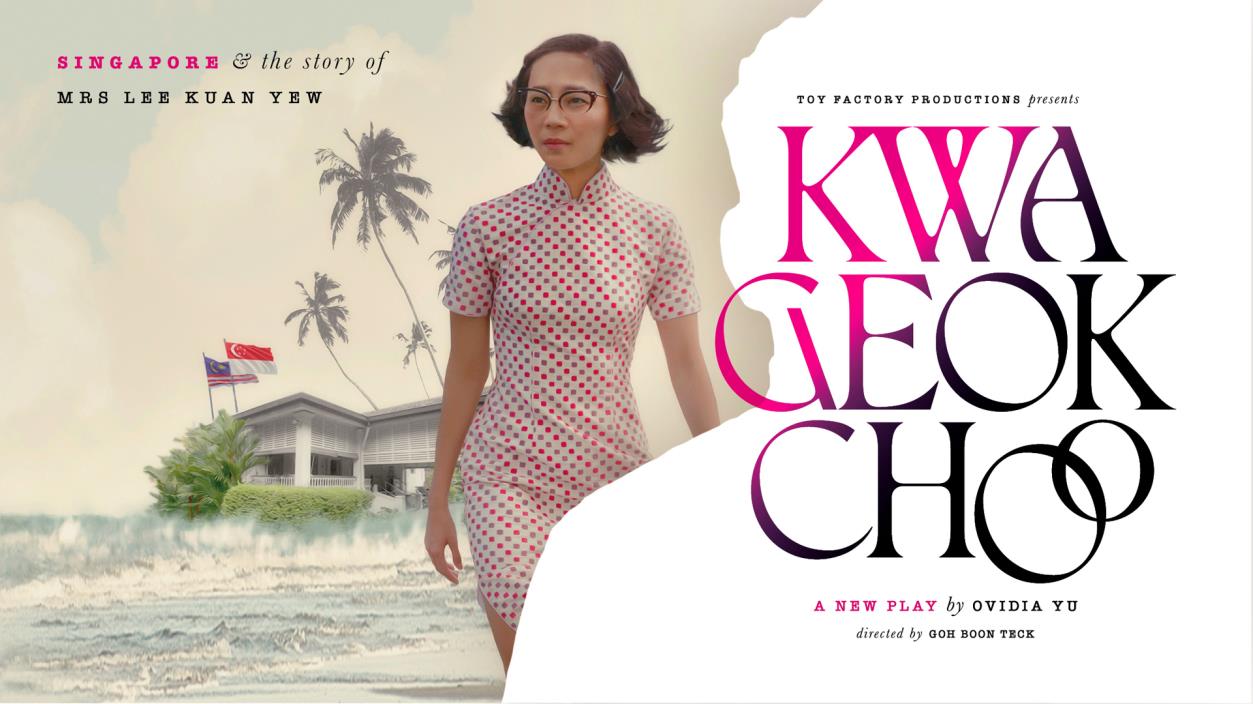 Toy Factory Productions presents Kwa Geok Choo, a tribute to the remarkable woman and wife of Lee Kuan Yew and mother of Lee Hsien Loong. Her actions and influence were responsible for directing the waves, currents and tides that shape lives in Singapore.
Kwa Geok Choo is written by Ovidia Yu and directed by Toy Factory Productions' Chief Artistic Director Goh Boon Teck. This moving theatrical piece will engage the audience in a memorable and meaningful performance.
"The decision to craft this play as a one-woman monologue was a concerted one. Madam Kwa Geok Choo was always one to stay away from the limelight while playing a significant role in the background to shape our nation. Her voice should be heard in the most personal and tranquil way, to guide us into the 'delicate' side of our history," shares Boon Teck.
Ovidia is a Singaporean writer who has published award-winning plays and short stories. She has won many awards and has had over 30 of her plays produced. She adds that "we know of her reputation as a brilliant student and lawyer; and that two of our Prime Ministers would not have been the men they were if not for her. She did more to shape our nation than any other individual who has never held public office. It is very important that we try to see and remember her as a person, and not just historical data." 
Tan Rui Shan plays the role of Kwa Geok Choo. The 30-year-old shares that it is her goal to tell Kwa Geok Choo's story as a woman, wife and mother, as truthfully as she cans.
This monologue follows Kwa Geok Choo from girlhood and early romance to life as political wife and mother; and top conveyancing lawyer and main breadwinner of the Lee Family. It explores how it might have felt to be, as Lee Kuan Yew himself said, smarter than he but forever limited by gender to a secondary role. This is our tribute to the remarkable woman whose actions and influence are responsible for directing the waves, currents and tides that shape our lives in Singapore. It is a family love letter to all Singaporeans, in the hope that memories of Kwa Geok Choo, alongside those of our mothers, grandmothers and others who've passed on, will forever form the wellspring of our identity. 
Catch the 1 1/2 hour performance at 8 pm from Tuesday to Saturday, and 3 pm on Friday, Saturday and Sunday. There is no interval.
Tickets are priced at S$58, S$78 and S$98 excluding booking fee. Passion Card members, Senior Citizens, students and NSFs enjoy 10% discount off Cate 1 & 2 tickets. Senior citizens and students also enjoy 20% of Category 1 and 2 tickets for Friday 3 pm shows.
Toy Factory Productions Ltd