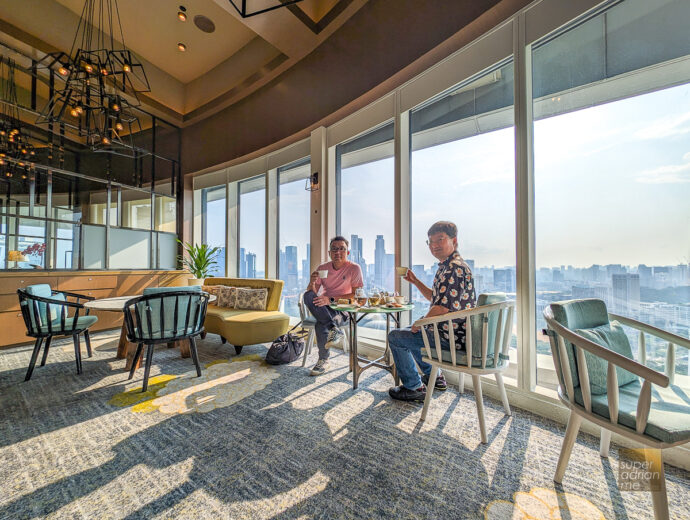 Welcome to SUPERADRIANME.com – the lifestyle news hub providing insights into the most recent events in Singapore and globally. With a 13-year history in this industry, we have actively engaged in exploring the newest trends, encompassing technology gadgets, dining experiences, entertainment, travel destinations, hotel and serviced apartment accommodations, and various reviews.
We've focused on producing short-form video content that resonates well with our audience. Dennis is our talented video editor and creative director. Check out his videos on our Facebook Page, Instagram or TikTok.
SUPERADRIANME Travels in 2023
The year 2023 has proven to be quite eventful for us. We collaborated with several partners, including the Hong Kong Tourism Board, Tourism Australia, Tourism Events Queensland, Taiwan Tourism Administration, and many more. As soon as Hong Kong welcomed back travellers earlier this year, we took the opportunity to explore the city and discover its offerings. Hong Kong is still a food lover's paradise. One of the many reasons why I always return to the city.
We've covered Taiwan a lot more within a year than we've ever had, spanning an accumulative three weeks. We travelled with Silks Hotel Group and checked out five different cities in Taiwan.
I have spent a total of five weeks in Australia throughout this year. During this time, I had the opportunity to visit Canberra, the capital of Australia, for the first time. The experience was truly remarkable, especially as I shared the same enclosure with the Malayan Sun Bear at the Jamala Wildlife Lodge. You can find more details about my Canberra journey in my dedicated story.
I spent a couple of nights at Gold Coast for the Australian Tourism Exchange 2023. Dennis and I returned again for two nights in July and stayed at the beautiful Langham Gold Coast, explored Sea World and enjoyed whale watching.
As we approach the end of 2023, we want to express our gratitude for accompanying us on our journey. We extend our heartfelt thanks and wish you and your family peace and prosperity as we usher in the year 2024.
Adrian
We welcome any queries and comments:
For advertising enquiries : ENQUIRIES @ SUPERADRIANME.COM
For editorial content: EDITORIAL @ SUPERADRIANME.COM