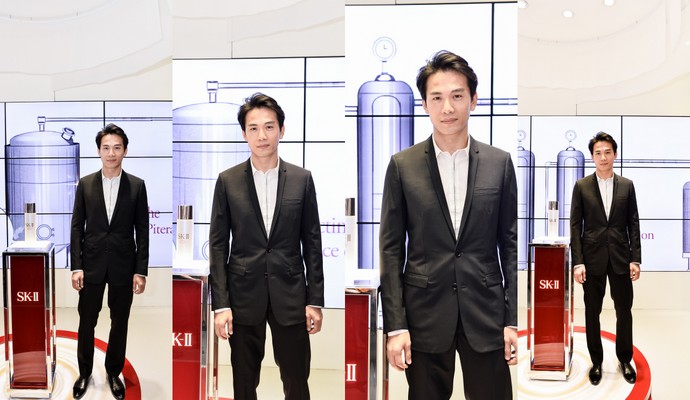 Why are all those girls thronging outside Tang's, squealing and shaking placards against the glass panels?
"We Love You!"
Gee, how did they know I was going to be shopping there?
Oh, bummer.
We Love You, Qi Yu Wu (pronounce 7 1 5 as you would in Chinese).
And there he was, the multi-vowelled MediaCorp artist-with-an-e, all 1.8m, 70 kg of handsomeness clearly driving the girl fans outside the store wild.
From their healthy complexions, they must also all be using the wonderful SK-II beauty regime.
QYW – coming after a long line of pretty luminous female slebs like Cate Blanchett, Qi Qi, et al – is the face for SK-II Men.
The talented BATSman (basketball, acting, taekwondo, scuba-diving) lit up the entertainment scene here in 2007, bagging a clutch of awards.
You'll not forget him in The Little Nyonya in 2009. Here it is 2013 and his main squeeze is Joanne Peh, co-star in the hit TV series. (You know, lah, we Peranakans move quite slow one.)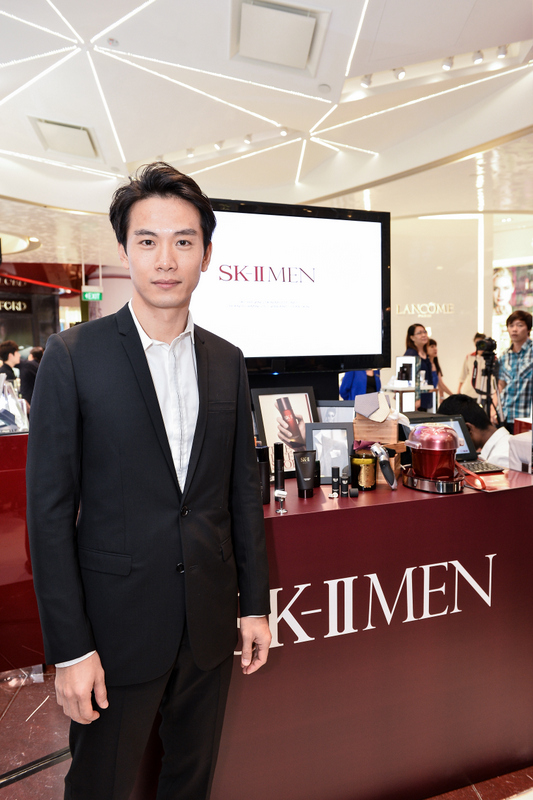 Fronting SK-II Men's campaign, Qi Yu Wu can only go from shining star to luminary, thanks to the miracle ingredient of the one and only Pitera, the world's first and top beauty essence.
Before SK-II Men, what did you use?
He told me, "Not much, other than my mother's moisturing cream in Guangzhou."
Photo credits: SK-II