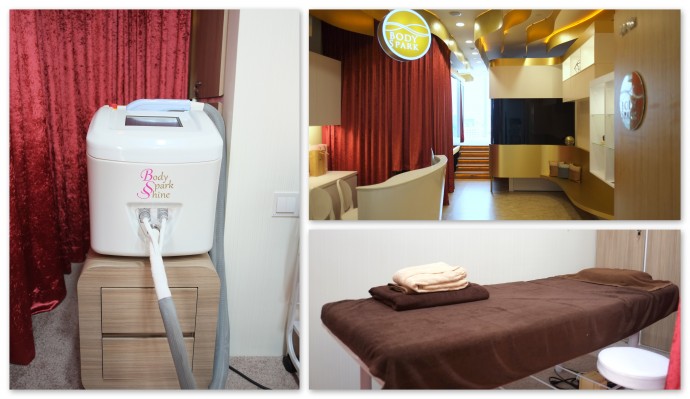 There is something new in Singapore. Have you ever heard of Intense Pulse Laser (IPL) for bust enhancement and firming? BodySpark is the first spa out of Japan to offer this almost painless service in Singapore and Taiwan.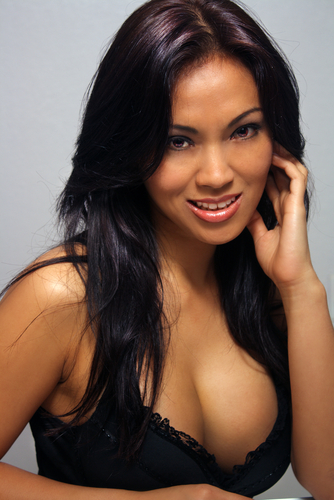 What Is BodySpark IPL Bust Treatment
BodySpark uses a Japanese IPL machine which is specially made for our Asian skin.
It emits less melanin and aims to absorb the pigmentation from the Asian skin, hence lightening the skin tone
Bigger Silicon stopper on IPL prevents burn and stabilise pulse lighting on direct contact with skin
Bigger gap between skin and IPL lens – traditional IPL uses cooling gel as a barrier to prevent the Pulse Lighting from burning the skin. The new IPL machine from Japan widens the skin and the lens where the Pulse Lighting is emitted, hence the cooling gel is made redundant as the risk of burnt skin is reduced.  BodySpark uses ice pack to calm skin in the IPL treated area
Bigger lens to cover more skin area making treatment time shorter
BodySpark's IPL treatment not only enhances the bosom, it also has an uplifting effect which you can see quite instantly. This uplifting effect can last for a week or two.  After the IPL treatment, a 'TCM' massage will be done to increase the circulation and promote lymphatic drainage. This circulation will also boost fat transfer from the back to the bust area for a bustier bosom.
| | |
| --- | --- |
| Target Area, Composition and Purpose | Benefit with BodySpark Shine |
| Adipose Tissue – Controls size, softness, fullness and elasticity of breast | Encourages growth of more tissue through expansion of fat cells |
| Ligaments – Long fiber bundles which support the breast from subcutaneous connective tissue | Encourages ligament generation, reduces sagging, strengthens connective tissue, and create overall lift |
| Lymphatic System | Encourages better absorption of nutrients through the lymphatic system |
| Hormone Secretion | Encourages secretion of Estrogen and Progesterone, which encourages breast growth |
Who Is This Treatment For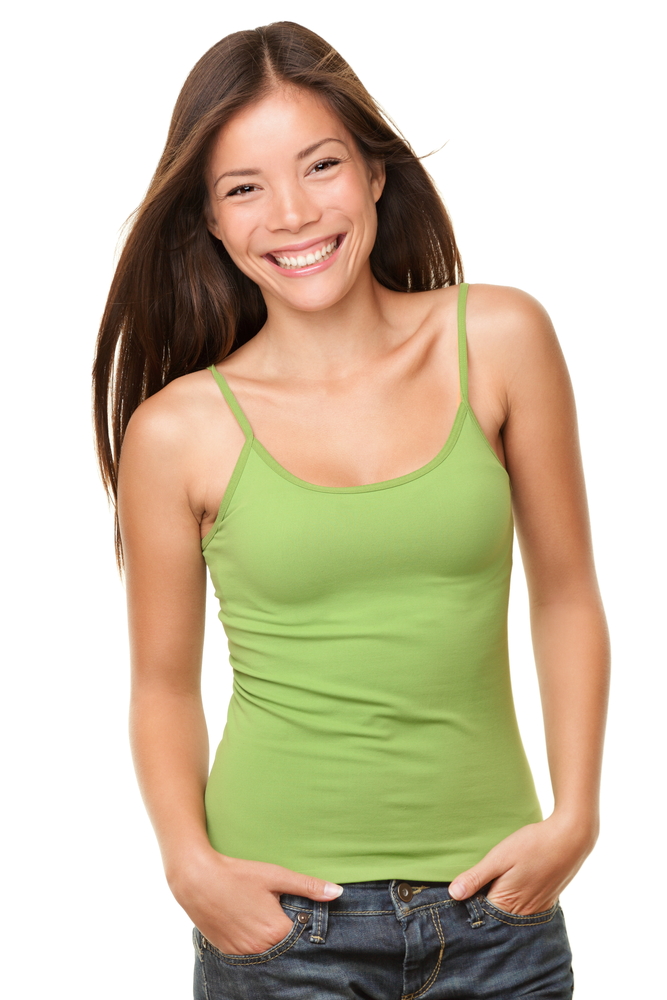 Women seeking a fuller bosom can take up the IPL enhancement treatment and focus more on massage and focus acupoint and breast gland circulation
Mothers who just stopped breast feeding – new life to the bosom after breast feeding to clear the milk ducts so they will not get congested and harden. This treatment will make your breasts healthier removing any lumps around the breast which may cause breast cancer. The treatment also lifts breast by stimulating collagen growth and elasticity of the skin. (Note: Bust treatments are not for women who are still breast feeding)
Beneficial for women who have experienced stunted growth in puberty, saggy breasts or weakened breasts due to breast feeding, unbalanced breasts, breasts lacking in tension and elasticity, or are afraid of breast implants.
This treatment is not for women who are pregnant, have virus infections, diabetes, keloid, herpes, skin disorders and seizures. It is also not advisable for women with skin lesions, skin medications, tattoos or not recommended one week prior to or after tanning.
Both treatments will end of with mask to firm the bust. For best results, treatment should be done once fortnightly. Bust treatment can be done three days after period as the female body is not receptive to treatment during the menstrual period due to hormones imbalance.
BodySpark IPL Bust Treatment Pricing
Consultancy before start of treatment and first time trial – S$99
Each IPL Bust Treatment- S$469
Packages for Bust Treatment
6 treatments- S$2399 (5 + 1 free)  | 12 treatments- S$4299 (10 + 2 free)
BodySpark also offers other services including Facial IPL, Hair Removal IPL, eyelash extensions,  manicure and pedicure. BodySpark is located at #24-88 The Central, 8 Eu Tong Sen Street, Singapore 059818 and operates Mondays to Sundays, except Public Holidays from 11am to 8pm.  Call +6562250722 or visit www.bodyspark.sg for more information.