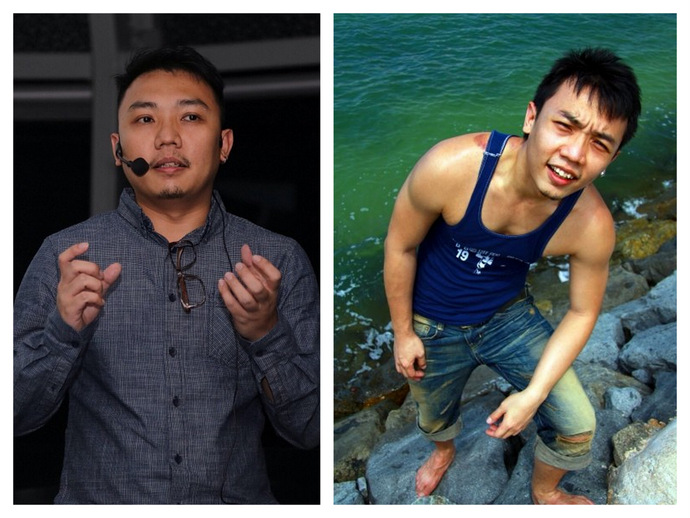 Why Am I Doing This?
I am a 34 year old Singaporean guy whose tummy is poked by a friend all too frequently who teases  "Aiyoh… your tummy come out liao…". Even though I do not get offended with such remarks, I still feel somewhat bad that this is the result of not taking care of myself. My weight can be controlled and I can be slim if I wanted to.  At 176cm tall and weighing at 85kg, my BMI is 27.4 which is in the overweight range.
Not like this isn't bad enough, I am starting to find it harder to get a nice outfit for myself as I am gradually moving from Large size fitting to Extra Large. And the Korean Craze is not helping at all. First of all, be warned.  There will be lots of topless pictures in this article so that you can follow my progress in this personal slimming challenge.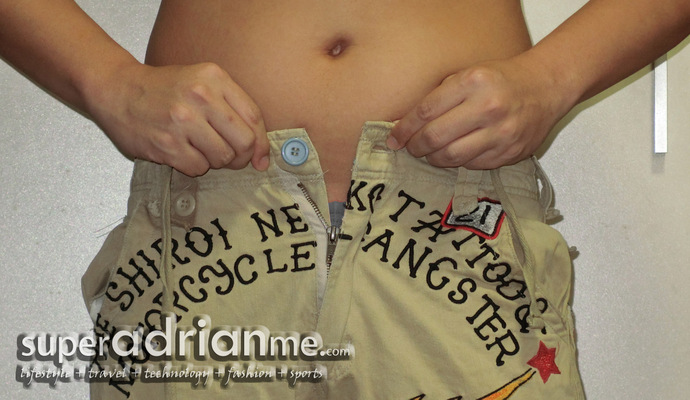 Imagine this. I walk into a store looking for nice dapper shirts and ask for sizes. The sales assistant replies politely "These are Korean cut, so we don't have size for you. If you want you can look at those on that rack.". And when I turn around to look, only OVERSIZED lumber shirts and hip hop tees are hanging on the racks. That's NOT DAPPER. Tragic! … So it is back to reality.  What was I expecting? Trying to look dapper with a big tummy!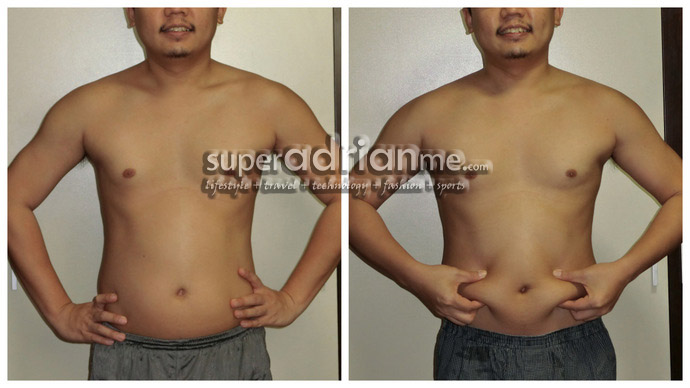 I will be turning 35 this April and that spells midlife crisis and I need to face the fact that whatever path I take in the next few years may well determine how I will be the rest of my life will be. I want to be Healthy and Happy for the rest of my life, so it is time for me to pick up this 100 Days Slimming Challenge to push myself to commit to a healthy lifestyle. I also want to take this an example to motivate and inspire friends around me to do the same. You may debate that slimming does not necessarily mean healthy. But what I do know is being overweight, I often feel lethargic easily, lower stamina and if I do not control my weight, my knees will soon be overloaded and get problematic when I walk. I am an outdoor and adventurous type of guy. So by keeping in shape, I will be able to bring the best of me when I engage in anything I do.
My Approach To Slimming Down
I am not a Nutritionist, so I do not know how to count calories. I am also not a Gym Instructor, so I do not know what exercise works best for which body part. I am just like most of you, so I will take my pick and come out with exercise routines and a flexible dietary  program to control my weight. Here are some guidelines I gave to this Slimming Challenge:
Simple & Easy Exercises
No Pills No Treatment No Instructors
Routines Shall Not Disrupt My Current Lifestyle
Minimal Monetary Investment
Occasionally Still Be Able To Savour On My Favourite Food
I Must Still Be A Happy Person While On Diet
Most Importantly: Achievable By Anyone
Day 1 to Day 10:
To begin my slimming challenge, I started with the following:
Daily walk for 3km in 30 minutes or on treadmill at 6.5km/h for 30 mins

Breakfast & Lunch as per normal, but Dinner will be 80% full

No food after 8pm
Replace try to sugared drinks with plain water, if possible
These are just minor steps to condition my body to get used to the new active lifestyle. I do not enjoy running so it was not a sport of choice. Running gives me cramps and body-aches right from the start. Start with something that I am confident to achieve and intensify the exercise as I progress. As for the meals, I always hate to be a spoilt sport at the dining table by counting calories in front of my friends. So I make it a point that when with friends, just eat as you wish. I can indulge in the food I love but I will not over eat. To compensate, days when I am buying my own meal then I try to avoid oily food and have more greens. Carbs or no carbs? I do not care. I will just work extra hard if I hit a wall. To be able to eat nice food is an enjoyment in life and it makes me HAPPY. I just make sure I consume my meals slowly and stop when I am full. So I have refrained myself from those after meal nibbles and late night supper since. Hey! I am trying to lose weight here. I better put in a bit more commitment in the process of losing those extra fats that I have grown over the years. And I motivate myself by telling myself this
"Now will be the tough time. But when I am in shape, I only need to do the minimum to keep in shape. So its okay not to eat those pineapple tarts this year. I can have them next year."
Every morning I will also make it a point to weigh-in to monitor and keep track of my progress. With this, it will stress me a little and give me the drive to achieve something every day.  Here's my progress for the first 10 days:
Day 1 (5 February 2014) – I was 84.7 kg with 23% Body Fat
Day 10 (14 February 2014) – I was 82.7kg with 21% Body fat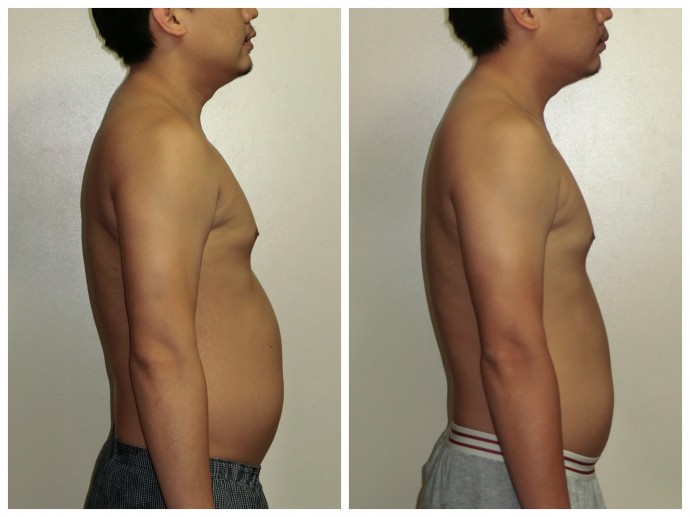 So with the above routine, I was able to lose 2kg in 10 days. And now I am also feeling less lethargic and more focussed at work.
The initial weight lost is drastic because it is mainly losing weight through water retention and some actual fat. So I need to step up my routine a little further before I hit the bottle neck for the next 10 days. I hope this challenge that I am doing can inspire more people to Keep Fit & Stay Healthy.
If you are willing to give me tips or even join me in this challenge, do leave a comment below. Stay tuned on superadrianme.com to keep track of my slimming progress on a 10 days interval.