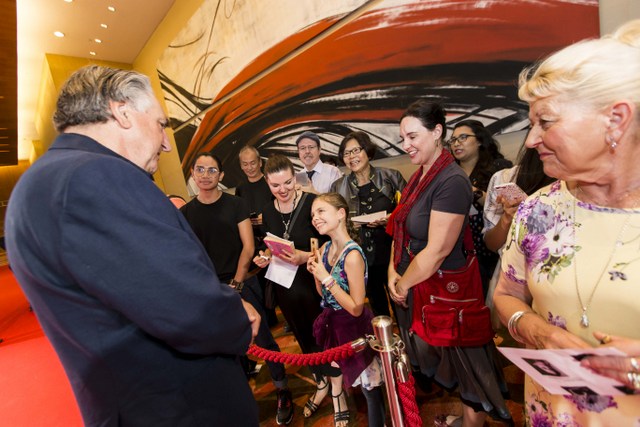 Ladies and gentlemen, if you will all go downstairs, there is a glass of champagne waiting for you. Announced the presenter. First, he should have said, "My lords and ladies…" What I wanted to know, would Carson (the head butt) be serving the fizz? Turns out, Jim Carter, the actor who was Carson – stentorian, crusty, immaculate butler – was upstairs signing a kilometre of autographs. Downton Abbey fans jammed the red carpet at Marina Bay Sands Expo for the world premiere of Downton Abbey: The Exhibition.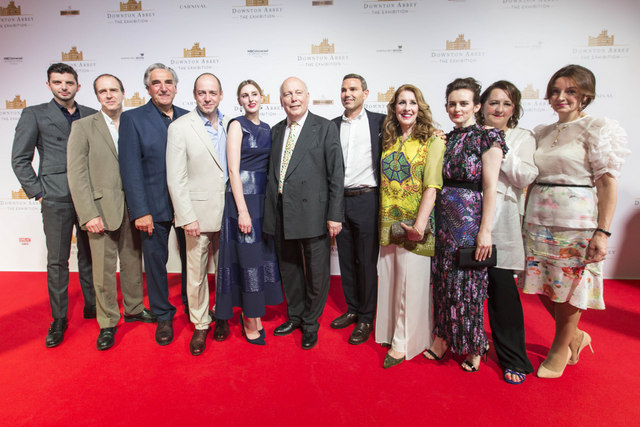 Jim "Carson" Carter, the first among unequals in the Downton domain of elite upstairs and servants downstairs, led the cast of actors in Singapore for the launch. Bottoms up, scullery maid Daisy (played by Sophie McSheara), Andy (Michael Fox), Molesley (Kevin Doyle), Mrs Hughes (Phyllis Logan), Lady Edith (Laura Carmichael) and of course the Baron brain behind it all, Julian Fellowes who created and scripted the series seen in 250 territories. It has won 12 Emmys, a feat by a British television series.
Out of their post-Edwardian uniforms, they cut the ribbon into Hall F MBS Expo and sent hundreds of guests into a time-warp. Of 1920s nobles and ladies' maids, footmen and valets, call-bells (when you ring for a help), tea service (not Tetleys, not Twinings, but Taylor's of Harrogate), riding boots, evening gloves, and what's this? Two wedding dresses each? For Lady Mary and Lady Edith?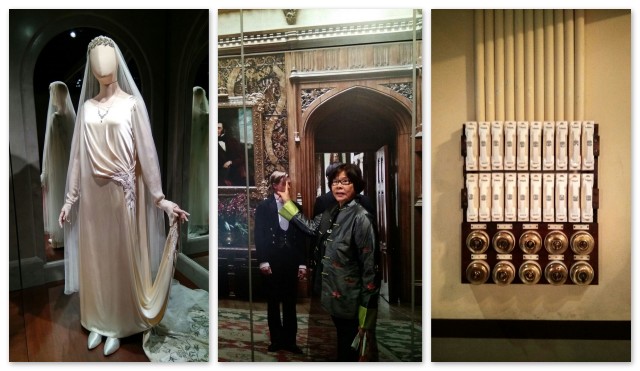 If you know your seasons, Mary was widowed, and Edith was jilted. But that fellow Julian tied it all up in pretty little bows when love was wonderful the second time around.
Which is why you must hurry down (oops) to Downton Abbey: The Exhibition in Hall F in Marina Bay Sands Expo. Tickets S$30 (with a discount for seniors) and between the iconic sets and props and costumes, there is a retail outlet and a tearoom. Go with a friend, and imagine a game of Cluedo; the head housekeeper found which Duke in which lady's chamber, and he was hit over the head by the egg whisk?! Until 31 July.