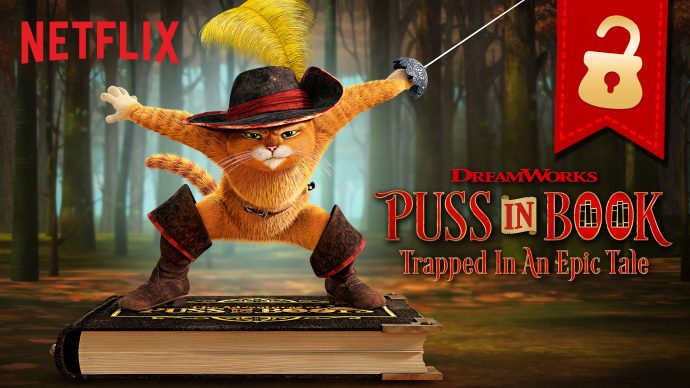 So instead of being a couch potato that's being fed with the story line of the show you are watching. Netflix had just introduced their first interactive "branching" narrative titles that get you involved with the progression of the show. The first two titles are Puss in Book: Trapped in an Epic Tale (from 20 June 2017) and Buddy Thunderstruck: The Maybe Pile (from 14 July 2017), where Shrek fans will love to in control of the charming feline's smooth moves on girls.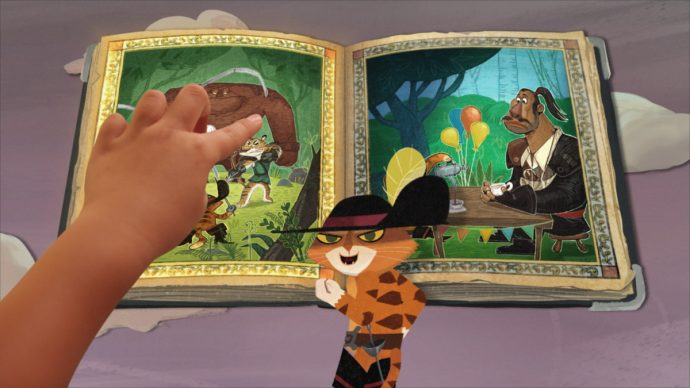 With this launch, the new era of TV entertainment is here. Now content creators have the power to tell non-linear stories, and Netflix provides this new platform for them with the freedom to roam, try new things and do their best work. And for viewers, we will be more captivated with the shows as we are now "part of the show".
Puss in Book: Trapped in an Epic Tale
Produced by: DreamWorks Animation Television
When Puss is sucked into a magical book of fairytales, he must get to "the end" of all the stories in order to escape. But the dastardly and mysterious Storyteller tries his best to make Puss's journey difficult, using Puss's friends as fairytale characters and offering him (and viewers) a series of choices that dictate the direction of the story. The viewer must eventually choose between two main storylines – Sinbad the pirate and the Evil Queen – that lead Puss through different adventures and ultimately two distinct endings to his story.
Buddy Thunderstruck: The Maybe Pile
Produced by: American Greetings Entertainment
Animation studio: Stoopid Buddy Stoodios
Champion truck-racing dog Buddy and his handyman ferret pal Darnell test potentially awesome (but mostly terrible) ideas in this interactive adventure. You're the one who gets to tell them which absurd stunt to try next!