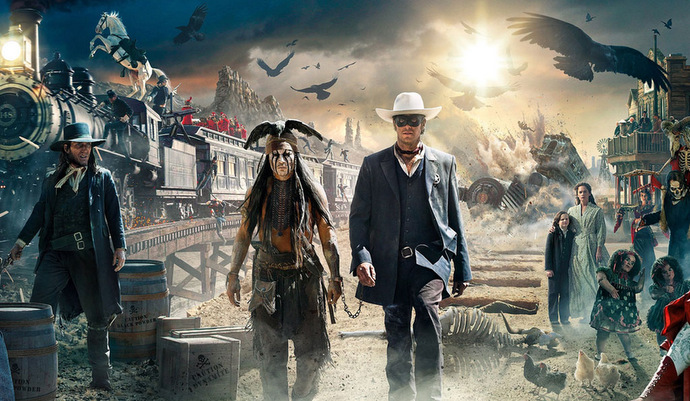 The Lone Ranger is a remake of the popular TV Series The Lone Ranger from the 50s. If you are a fan of Lone Ranger, you will be disappointed with this movie. But if you are Captain Jack Sparrow fan, The Lone Ranger is the right choice for you. Half way through the movie, you will wonder which movie are you watching – Pirates of the Caribbean or The Lone Ranger? Because Johnny Depp's role as Tonto who is corny & witty bears too much of a resemblance to Captain Jack Sparrow from Pirates of the Caribbean, the only difference is Tonto is Red Indian.
That aside, the story line also seems to make Tonto the man behind the hero where The Lone Ranger aka John Reid (Armie Hammer) is indecisive and looks more like a follower than a hero. Even the crow on Tonto's head and the white horse, Silver, that The Lone Ranger ride on shines brighter than the hero himself.
No doubt that this movie may have made The Lone Ranger uncool as a hero, but it still have a decent story behind it and the movie is highly entertaining and funny. So if you do not care about The Lone Ranger image and just want a good laugh, you may book your tickets now.
I would give The Lone Ranger 3 out of 5. Only because that they made Silver so witty and funny, which is a pleasant surprise for a horse that cannot talk.