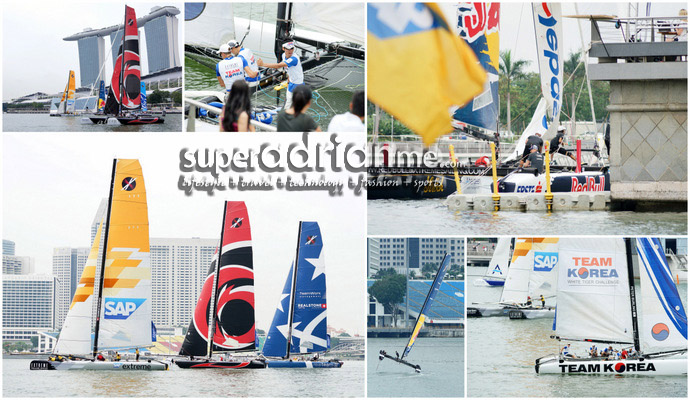 The Act 2 of 2013 Extreme Sailing Series starts this weekend at Marina Bay, Singapore. 40 of the world's top sailors will be here to compete in Marina Bay Reservoir which is the latest addition to be in the eight venues in the global circuit. The race will start from 3pm from 12 April 2013 to Sunday (14 April 2013) and it is free entry to the public. The Race Village will also have on-water activities and live band performances for the public to join from 11am daily.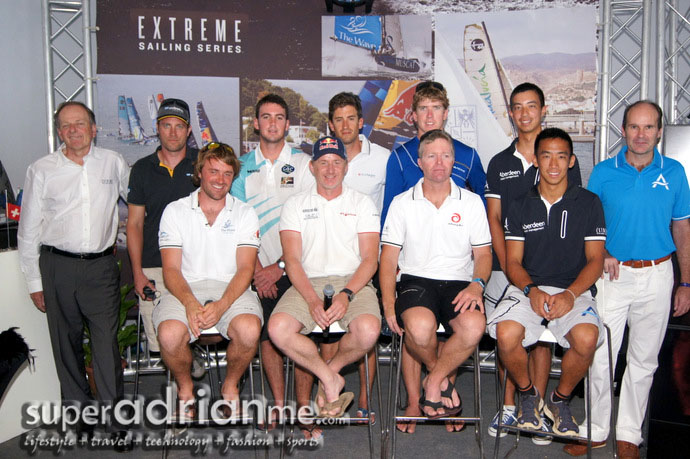 At the press conference today, the sailors mentioned that they find it a challenge to compete at the Singapore circuit as it is located in the heart of this high-rise cosmopolitan city where wind will flow through the gaps between the skyscrapers making it hard to predict the wind direction. This challenge will be the unique factor for the Singapore circuit.
This afternoon sailing on board the boat of 2012 defending champions and Act 1 winner, The Wave, Muscat, at Marina Bay, the team showed us that with the team's experience and wits, they can conquer Singapore's unpredictable weather and put up a good show for the race. So will they emerge as the champion for this leg of the global race? Head on down to The Promontory @ Marina Bay this weekend to catch the race and immerse in the competition spirit at the Race Village.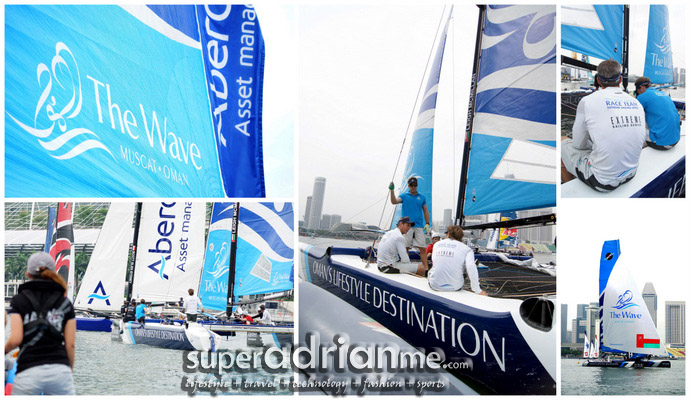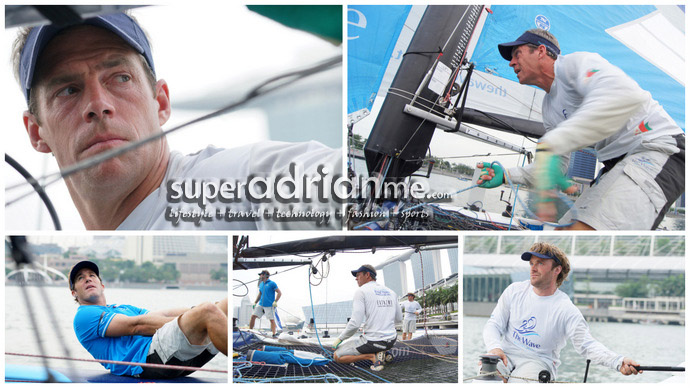 For more details on the race click here.
Related articles