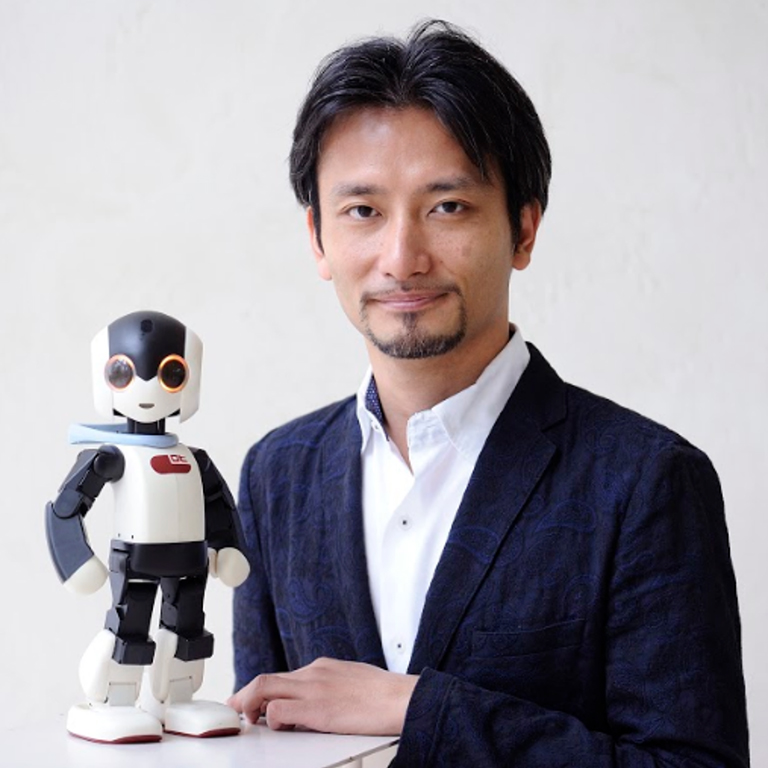 Why are robots from Japan friendly, and the vision of robots in the West so lethal and threatening? This was the question we posed Mr Tomotaka Takahashi. Takahashi-san was in Singapore with his little buddy Robi, an original humanoid he invented. Both creator and robot were special guests to introduce Japan Park Singapore, a kaleidoscope of Japan's 47 prefectures.
Japan Park Singapore is the first all-in-one event for fans of Japan's lifestyle, technology, culture, food, fashion, music, tradition, trends, curated into zones in Suntec Convention Centre this weekend Saturday 4 & Sunday 5 August. Be there or be square (fall behind time). For here is the future!
Our idea of robots fuelled by Hollywood is HAL from 2001 Space Odyssey, and Terminator, and products of Boston Dynamics (YouTube videos of monsters who scare people). "In Japan, our robots are from Manga culture, Astroboy, we have no apprehension," said Mr Takahashi. "The west has fear robots will take over and replace them. In Japan, robots make our lives better. School children love them. Astroboy is our friend.
"To work in robotics, it is not just technology. It is also psychological. Hardware and software." For a glimpse of the future – and Japan shapes the trends, in food, in music from karaoke to hologram artistes in concert, in cosplay, speed rail, robotics – do not miss stepping into Japan Park Singapore this weekend.
You can buy lucky Daruma dolls, watch classical and pop performances, WA-Shiok gourmet festa, gadgets and gizmos, a Samurai room, tea ceremony, kids sports challenges, CharaExpoMini, omakase stage, Rimi Nishimoto the voice actress, and of course Mican the mascot.
All the sensations of Japan's 47 prefectures – each an individual – yours to taste and experience in one setting. Halls 403 & 404.
A very worthwhile ticketed event, first ever, and kids under 12 free entry. You can also put in an order for Robi, he takes 3 years to build…but will be your best pal for life.