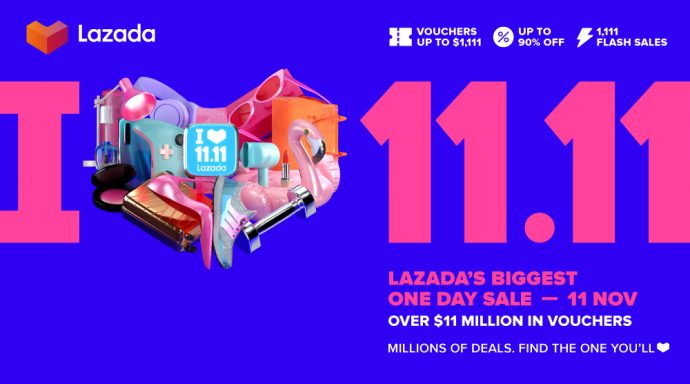 Lazada is back with its annual flagship sale, the 11.11 shopping festival, and the 2019 edition is going to BIGGER and MORE FUN than ever. With so much going on during the mega sale event, we are going to help you to get the best price for the deals with a guide. It's not just those with the Fastest Hands who win during a sale. If you know where to find the deals at the right place and time, you will have the upper hand.

Flash Sale Timings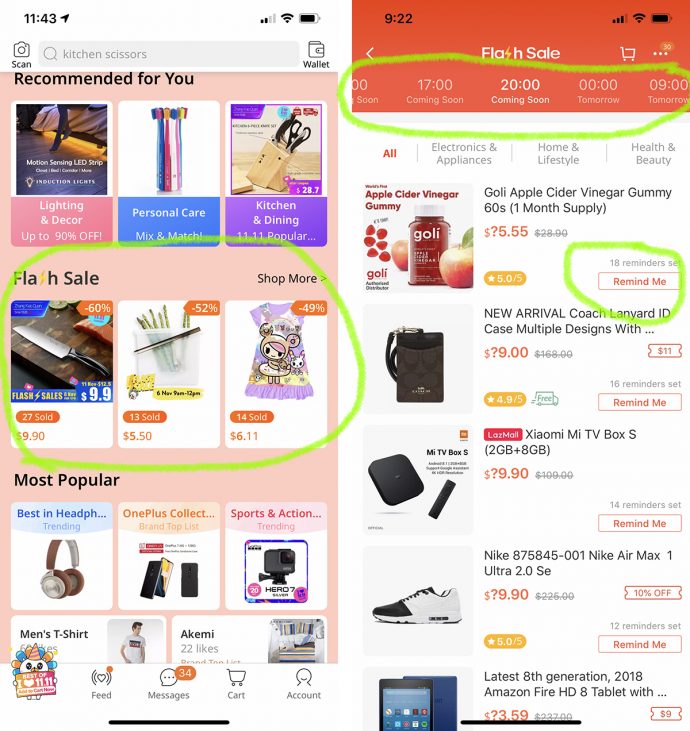 Lazada has flash sales every day, but they're UPSIZED during big sales like 11.11 with massive discounts on featured items, and refresh at greater frequency. From 1-10 Nov, the items on flash sale change every 3 hours in the day with a total of 5 flash sale time slots: 12 midnight, 9am, 12pm, 5pm, and 8pm. On 11 Nov, they change every 2 hours in the day with a total of 8 time slots: 12 midnight, 9am, 12pm, 2pm, 4pm, 6pm, 8pm and 10pm. The items featured in each time slot can be previewed 24 hours prior to sale so if something caught your eye, remember to hit the REMIND ME button on the app to get an alert when the sale starts. (Look for the Flash Sale link on Lazada app's home screen)

EPIC Storewide Flash Sales

On 11 November from 12 midnight to 2am, 188 brands on Lazada will be having STOREWIDE FLASH SALES. Brands like Samsung, Philips, Dyson, JBL, Watsons, Laneige, Adidas, Coach and RedMart (which is now a part of Lazada) will have up to 70% storewide discounts in that two hours. Check out the participating brands from this link.

Slash It To S$0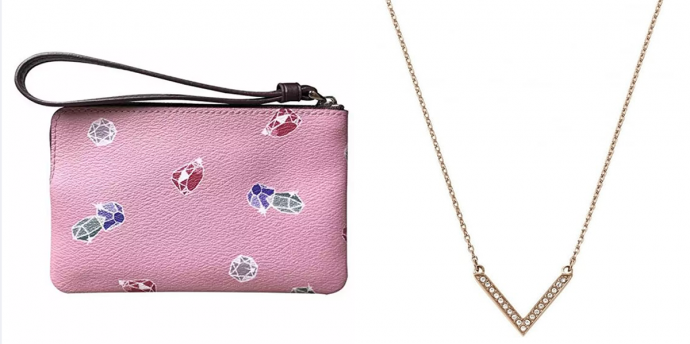 With the power of your friends on social media, you can get a Michael Kors Rose Gold Pendant Necklace or Coach Wristlet for ZERO DOLLARS. Happening on 8 & 10 November 2019 respectively, you just need to get 50 Slashes to get these stylish items for FREE. With new items up for slash refreshing at 9am every morning till 10 November, you should gather your friends and start a Slash It chat group to help you secure your deals. FYI: New Lazada users will get 5x more Slashes for your deals!!! (Look for the Slash It link on Lazada app's 11.11 Sale home screen)

Secure Your 11.11 Deals With Pre-Sale Deals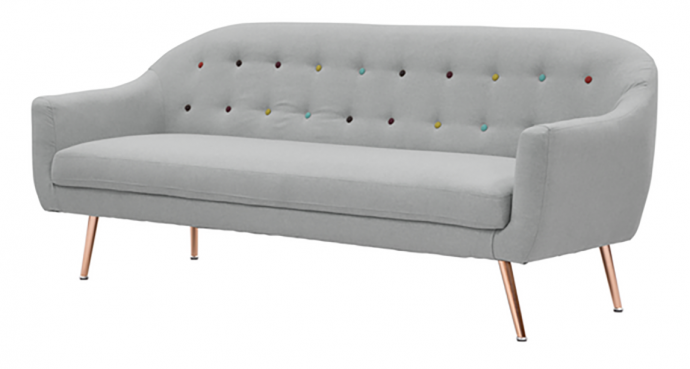 Too busy on 11 November but you don't wanna miss out on the deals? Head over to the 11.11 Pre-Sale Deals. Select the items that you like, pay a deposit, pay the remaining balance on 11 November, and the item will be shipped out to you. Here is a gorgeous 3-seater sofa from HipVan going at 71% discount (S$351.12). It's definitely worth a look if you are furnishing your home for the new year. Do note that the deposit is non-refundable. Access the Pre-Sale listings via this link on your smartphones.

Build Your LazCity and Play LazGames To Get Exclusive Vouchers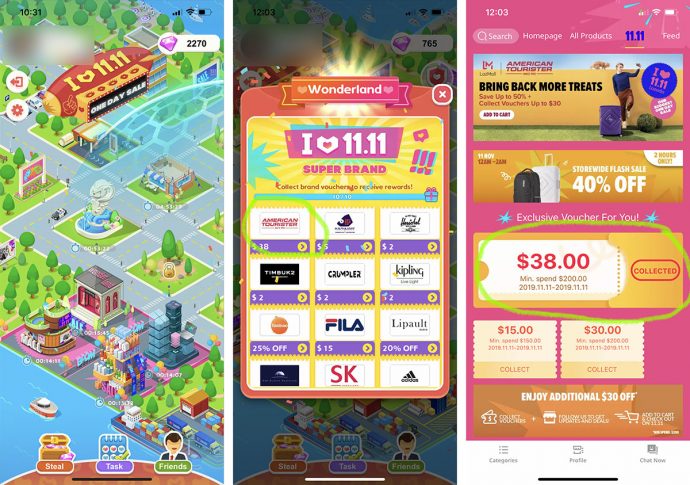 There's always another way to find more vouchers at the 11.11 Lazada Sale. By building your own virtual LazCity, you will be able to get more vouchers as your LazCity prospers. Just click on the buildings you've created in your city and exclusive vouchers will pop for you. You can even steal GEMS from your other cities to help build your city. (Look for the LazCity icon on the top left corner of Lazada app's home screen)

Convert Coins To Vouchers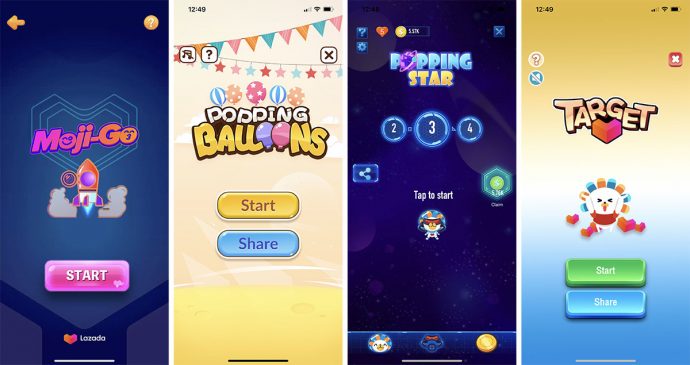 With your daily check-ins to the Lazada App, you will be able to receive coins for your effort. You can get up to 25% off or S$40 off with just 30 coins. To get more coins, you can play a bunch of LazGames from the Coin Channel to win more coins. Moji-Go is a jaw stretching game that will make you and your friends go GAGA!!! It's a viral game that you might consider posting it on your social media. That's if you dare to share. (Look for the rotating Coin icon on the top right corner of Lazada app's account tab to get to the Coin Channel) Bonus Coins will also be given if you complete the Missions at this link.

Surprise Yourself With Surprise Boxes
Starting from 11 November at 12 midnight, 135 branded surprise boxes will go on sale throughout the day. Priced at S$11, S$29, S$49, S$79 and S$111, the items packed in the boxes can contain up to S$400 worth of products. If you get a thrill buying something not knowing what you'll get, you should try out the Lazada Surprise Boxes. Check out the participating brands from this link.
Here's a video of us opening Lazada Surprise Boxes from 2018.

Hunt For Stamps Around Singapore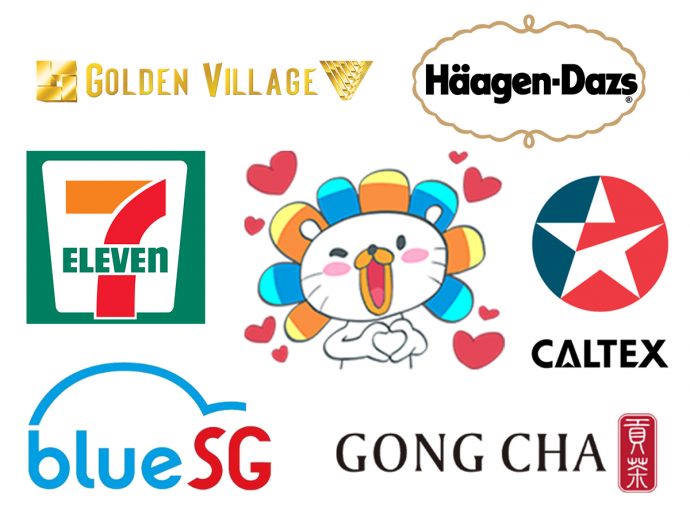 Look out for stamps at outlets of Lazada's offline partners and enjoy exclusive in-store promotions just by scanning QR codes in the stores. If you manage to collect all 6 stamps, you will get receive a $10 voucher (min. spend $40) when you shop at Lazada this 11.11 Sale! Here's the list of Lazada Partners & their perks:
Haagen Daz (1-for-1 ice cream scoop)
7-Eleven (S$2 Lazada voucher)
Gong Cha (1-for-1 Brown Sugar Fresh Milk with Pearl/Milk Foam)
Caltex (S$2 Lazada voucher)
Golden Village (S$11 U.P. S$16 combo – 1 Regular Popcorn, 1 Regular Drink, 1 Nachos)
Blue.sg (50% off 1-year premium plan)

Save More With RedMart Private Label Products
RedMart has been producing and selling its own house-brand of products since 2015. They've since expanded the range of products to over 350 including canned goods, household items, fresh produce, milk and probiotic-fed chicken, and their award-winning packaged meats. RedMart's aim with Private Label is to deliver value-for-money products to you without compromising on quality, while producing innovative products sustainably.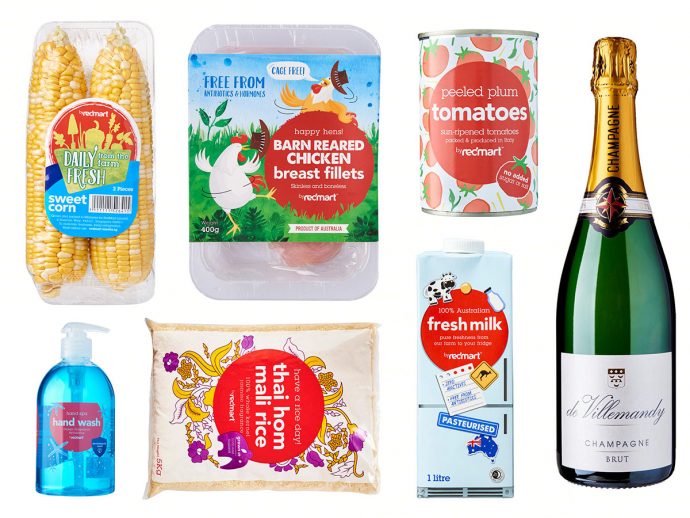 You can easily purchase these groceries from Lazada App, just by clicking the RedMart icon on the home screen, followed by clicking on "RedMart Label" under "Shop By Category". In the 7 months since RedMart's move to Lazada, it now provides 7-Day Availability for orders from RedMart Specialty Stores, as well as offering pre-dawn deliveries. This is currently in beta phase and pre-dawn deliveries are available in residential areas in the South. RedMart is looking to expand this service to the other parts of Singapore in the future.
This article is brought to you in partnership with Lazada.