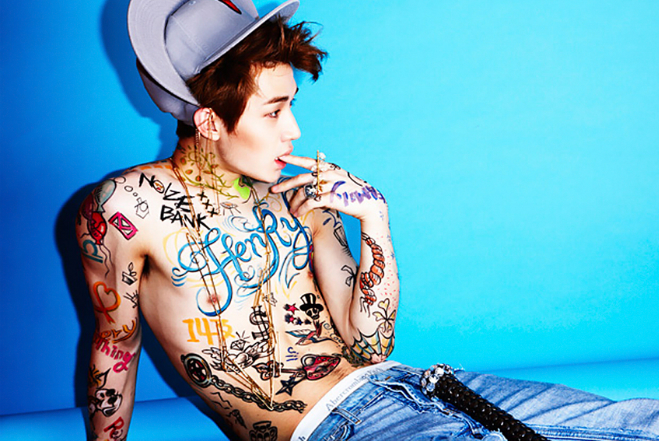 Henry from K Pop group Super Junior M will be having his first performance showcase for his latest single '1-4-3(I Love You)' this week on TV broadcast together with Super Junior's Eunhyuk and Donghae as well as f(x)'s Amber supporting his erformance on stage.
Henry will have his comeback performances for '1-4-3(I Love You)' on Mnet 'M Countdown' tonight, KBS 'Music Bank' on the 23 August 2013, and SBS 'Popular Song (Inkigayo)' on the 25 August 2013.
Amber, who also featured in the digital single, will perform with Henry at 'M Countdown' and 'Music Bank'. Eunhyuk and Donghae will be performing with '1-4-3(I Love You)' with Henry on 'Popular Song (Inkigayo)', showcasing a different charm and creating new topics of interest.
The digital single of Henry's follow up song '1-4-3(I Love You)' will be released on various music sites on 23 August 2013.