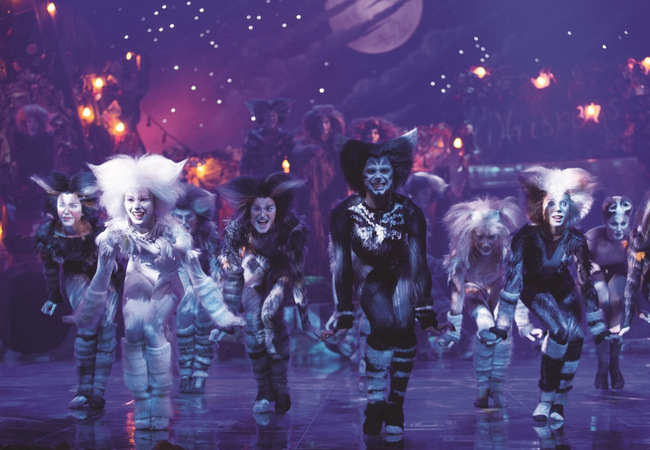 It is the purrfect antidote – in the face of ratty tales hogging headlines, vermin in food, rodents on the hill, mice in mall – CATS the musical is now running across the stage in Marina Bay Sands till 1February 2015 from S$65.
CATS is the third-longest-running show in Broadway history, composed by Andrew Lloyd-Webber, based on T S Eliot's Old Possum's Book of Practical Cats. Who says they have only nine lives? But enough of its provenance.
Why you should scurry to catch it: Because you will be energised by its music and songs, moving, charged by its dance, uplifting, mesmerised by its choreography, enchanting. Not to mention costumes and make-up, simply inspirational and beautiful. Never mind the storyline. It is set in an alley, strewn with junk, obviously.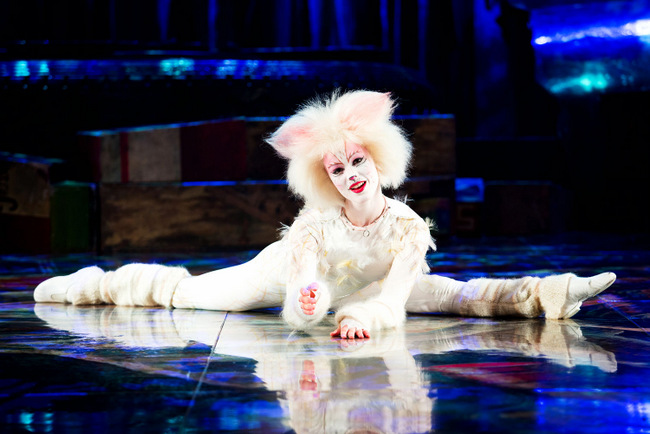 A tribe of Jellicles (yes, felines, cats, tabbies and moggies, toms and gingers, here kitty kitty kitty) must decide tonight which cat will ascend to the Heaviside Layer and come back to a new life.
Their names alone, will rock you. Old Deuteronomy! Munkustrap!! Jennyanydots!!! Rum Tum Tugger, wild and hot, you want to scale the stage and copycat his number. Mungojerrie and Rumpleteaser too will set you clawing your talons. And then Grizabella grabs you with Memory, arguably the showstopper. Enter Bustopher Jones, ups the tempo, then a loud clap, could it be, no, yes, it's Macavity! Providing the fright in the night.
More inter-cat-tion and alter-cat-tion (sorry!) from and by Asparagus, Jellylorum, Growltiger, Rumpus Cat with the blazing eyes.
And the fascinating finale on the Magical Mr Mistoffelees, guaranteed to get you on your feet and clap for CATS. Clap and clap.
About the writer:
Sylvia Toh Paik Choo is author, broadcaster, columnist, debater (like to argue), elegant, fashionable, gourmet, hilarious, and we're out of alphabets (well there is i for idiot...)