Book your tickets now, yes, you maggots! For Matilda (the Musical) now playing in Sands Theatre MBS until 17 March only. Or miss out on the most adored subversive fairytale about female empowerment.
Yes, long before the MeToo movement, there was Matilda, magicked by Roald Dahl in 1988 for children and smarter adults. From page to stage, this is the Royal Shakespeare Production of Matilda The Musical.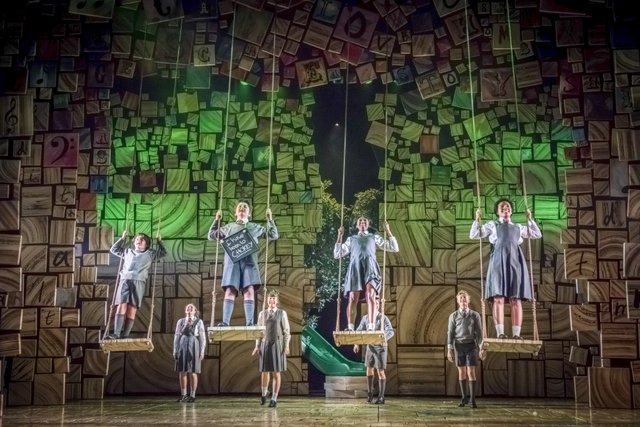 Who doesn't love a story about a sad lonely 5-year-old's life (so far) in a family of goons. Small-town crook father, hysterical hussy mother, ne'er do well brother.
Matilda the genius child loses herself in books, and classroom quite the opposite of a Harry Potter hall of academia, and imagines the most wondrous stories in the library. Librarian Mrs Phelps is the solo rapt listener.
There is class teacher Miss Honey, sweeter than, whom our lead protagonist embraces. Among her mates, Lavender, Bruce Bogtrotter. And then there is Miss Agatha Trunchbull, a masterstroke of a monster creation. A hateful, hideous headmistress who spins girls by their pigtails and force feeds boys with chocolate cake. Revolting children loathe Miss Trunchbull and audiences love her. Almost always played by a man, her driving force character steals the show at every turn.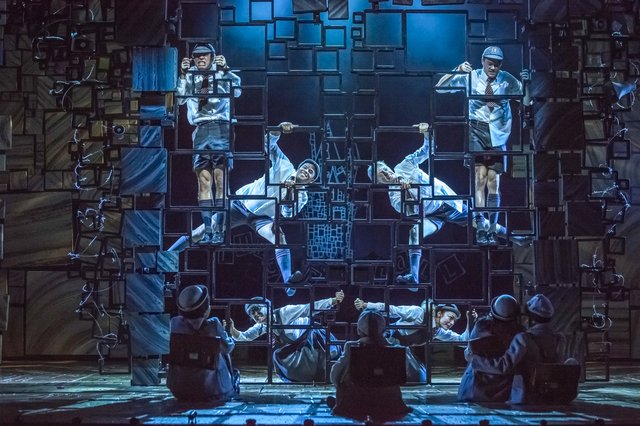 Altogether an exhilarating explosive experience, no wonder Matilda The Musical has bagged multiple awards.The musical score is not familiar, because it does not play to classy showtunes.Instead the songs are hyper-literate wordy, as befits the plot. On acceptance, on courage, on empowerment, through a child's eye.
"Naughty," "Quiet," "When I Grow Up."The set is a world of Scrabble tiles, building lettered blocks, books, and the quick changes so swift and smart, you are fully enmeshed in a kids' world.
The cast is spectacular, from the diminutive Matilda to the mountain of a wo-man headmistress. Their spirited energy will lift you in – how do they learn all those lines, and sing and dance as well?! – and when it's curtains, you'll be relieved your school is not anything like Matilda's. Now, stinky, go and finish your homework.