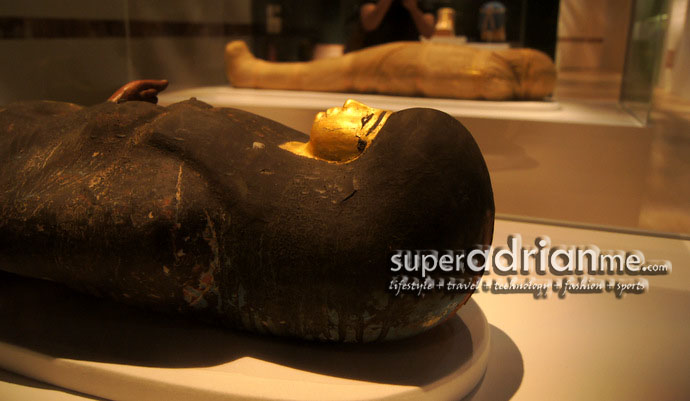 Direct from the British Museum, Mummy: Secrets of the Tomb at ArtScience Museum, Marina Bay Sands, will be exhibiting six mummies and 100 artifacts from the ritual ungraved to tell a the story of life in Egypt thousands of years ago. The whole exhibition revolves mainly around a 3,000 year old mummy named Nesperennub, uncovering who he was, what killed him and how historians studied his mummification process to understand the culture during his time.
Journey down 3,000 years ago through these exhibits and have an up close inspection of the mummies and artifact through the glass panels. Aided with a 22 minute 3D documentary film on virtually unwrapping the mummy of Nesperennub through modern technology, an interactive embalmer's workshops, games and quizzes made for different age groups, making Mummy: Secrets of the Tomb Exhibition highly educational if you like to learn more about ancient Egypt.
Specially curated and designed for ArtScience Museum, Mummy: Secrets of the Tomb is an exhibition not to be missed and its definitely worth the S$14 with all those fun & interactivity at the exhibition and the knowledge you will gain through it.
For the opening weekend of Mummy: Secrets of the Tomb, British Museum's Dr. Taylor will be conducting complimentary guided tours and lectures on ancient Egypt at ArtScience Museum. So don't miss this chance to get the best insights and details from Dr. Taylor at these following timings:
Guided Tours by Dr, Taylor: 27 & 28 April 2103 at 1130am & 530pm
Curator's Talk by Dr Taylor: 27 & 28 April 2103 from 230pm to 330pm held at level 4 ArtScience Museum
Related articles