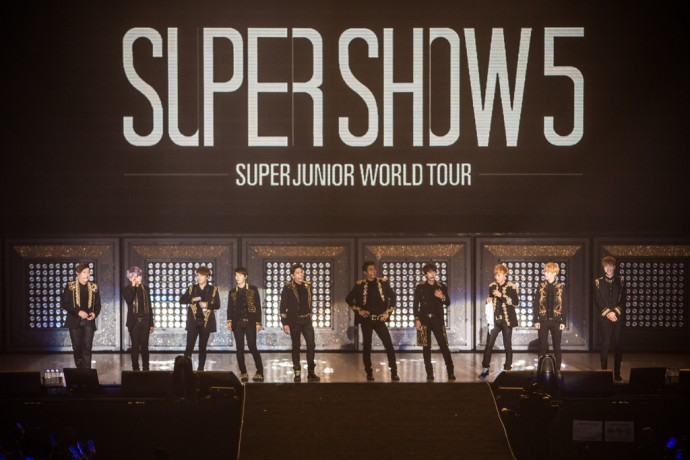 Following the success of their sold-out concerts here in 2011 and 2012, South Korean heartthrobs, Super Junior staged their one night only concert,  Super Junior World Tour -Super Show 5, at the Singapore Indoor Stadium last night. The multi-talented boy band had showcased their many talents-they can sing (in multiple languages), dance and cross dress. Yes cross-dress, you heard us right.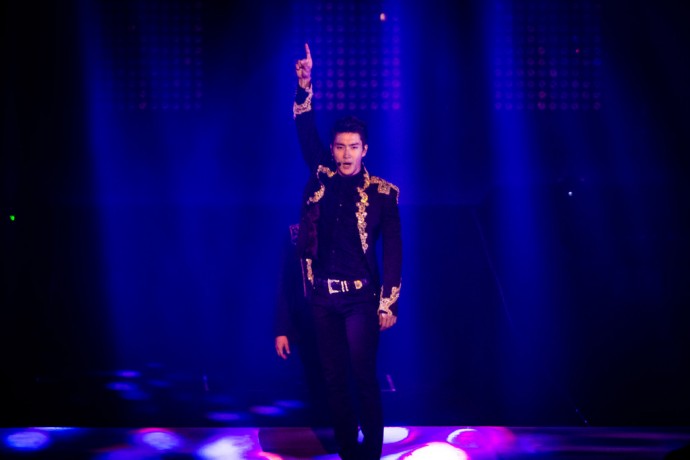 The action started past 6pm at the Singapore Indoor Stadium with the band making their grand entrance with the opening hit song,  Mr. Simple. Dressed in matching outfits of shimmery gold military-styled jackets with tight black pants,  the 10-members present proved that despite the absence of group members Heechul, Leeteuk and Yesung (who are serving the army), they are still able to bring the house (stadium) down with a string of explosive hit songs including 'Bonamana' , 'Sexy, Free and Single', and 'Club No.1'.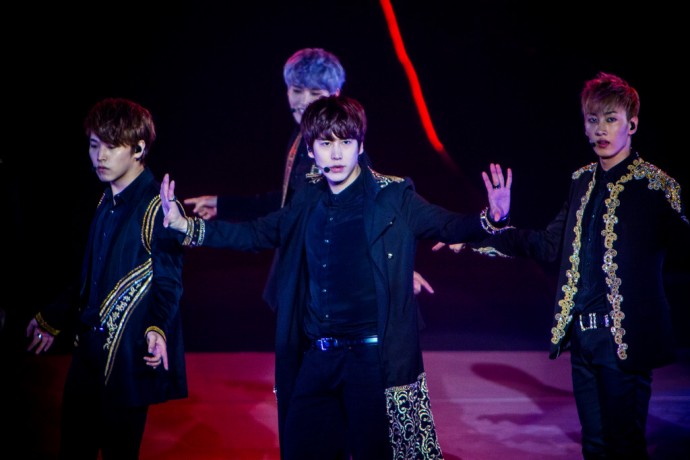 Visuals lit the screen behind the mega-stars, doubling up as a stunning three-storey backdrop during the performance of 'Super Girl' which saw all members of the group suspended on a platform while performing. The screen was also used to screen short film clips of the band in between the songs which kept the audiences wanting more of the boys. But the highlight of the night was when the boys cross-dressed as ladies and danced seductively to the delight of the audiences. The performance showcased their versatility with a mix of songs in Korean, Chinese and the part-English ballad, 'How Am I Supposed To Live Without You'.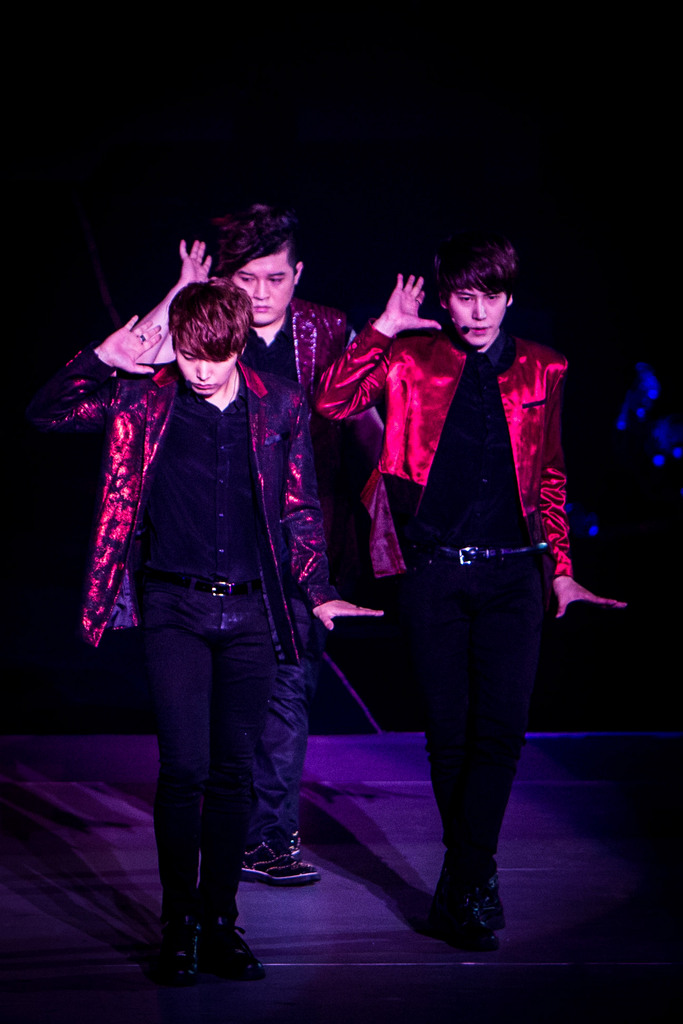 With the audience lapping up every action of Super Junior, it was hard to say goodbye and the members of the band teased the crowd endlessly. The night ended on a sweet note with the ballad 'So I' which saw the members of the band blowing multiple kisses to the audience, thanking them for the memorable night. It was indeed a memorable night to remember.
Songs performed last night included:
Mr. Simple – Super Junior
Bonamana – Super Junior
Super girl – Super Junior
It's you – Super Junior
Sexy, Free and Single – Super Junior
Boom Boom -Super Junior
Club No. 1 – Super Junior
Cold – Eun Hyuk, Si Won, Henry, Dong Hae
How am I supposed to live without you – Kyu Hyun, Zhou Mi, Sung Min, Ryeo Wook
Dance Performance (Zombie performance) – Shin Dong, Eun Hyuk, Dong Hae
(1) Saturday Night + I'm your girl + Bloom + Ice Cream (2) Alone-Si Won, Ryeo Wook, Kang In, Sung Min
Break Down CHN – Super Junior -M
A-Oh_CHN – Super Junior -M
Go (CHN) + Shake it up – Super Junior M/ Super Junior
Rock Star -Super Junior
Daydream -Super Junior
Acoustic Medley (Bittersweet + Someday + Memories) – Super Junior
Wonder boy – All
Honey Jar (Sunny) – All
Dancing out – All
Marry U – Super Junior
Sorry Sorry – Super Junior
Show Me Your Love – All
Sapphire Blue – All
So I – Super Junior