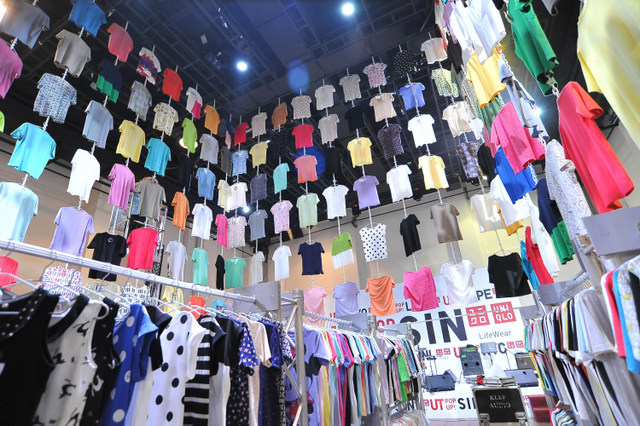 So you don't have tickets to the David Bowie exhibition in London. Boo. Hoo.  Look, the bus fare from Changi International Airport to the Victoria&Albert Museum over there was going to be prohibitive anyhoo.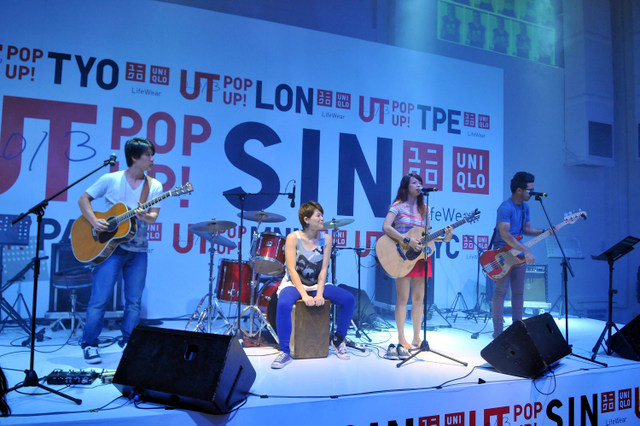 Meanwhile back in Singapore there is always the next best thing.  Besides, besides Ziggy Stardust, in the house are the rest of the throwbacks to the 70s and 80s, from AC/DC to The Who, artists-without-the-e, Andy Warhol to Jean-Michel Basquiat, the cartoon characters (and we do indeed mean your NS mates) Kitty and Mickey and Snoopy.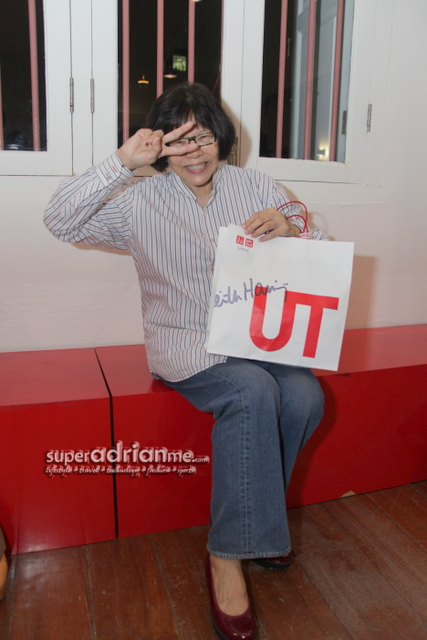 Plus the latest chi-chi (mind how you pronounce it) taste treat, yes, even a UNIQLO tee shirt of Laduree macarons!  It was the UT pop-up event and it rocked the Theatreworks premises in Mohammad Sultan Road.  The music does not stop till this weekend stops, you owe it to yourself to shop.
For a UT, a UNIQLO tee, in a range that's crazy, it spans every genre – art and music and TV and household product brands and collabos with known names.   With a discount. In a signature paperbag (Keith Haring).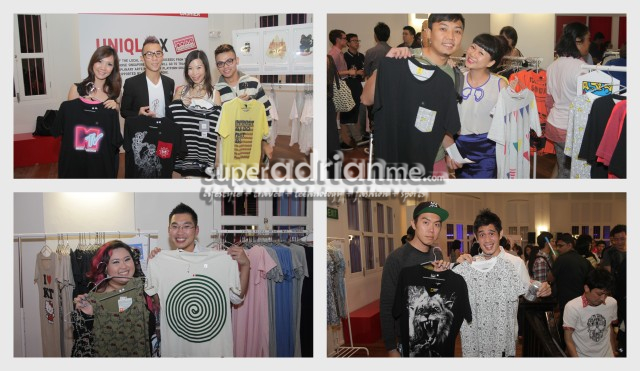 Get your picture taken, it'll turn animated, and who's that boy on stage and why is he playing his guitar like a keyboard?  Because he got talent.
Catch the performances. Then catch the free shuttle to your MRT.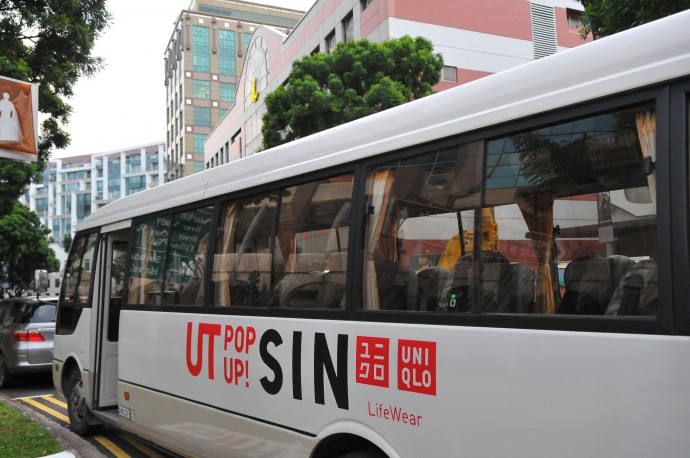 Click here for more details of the UNIQLO UT POP-UP.
Related articles