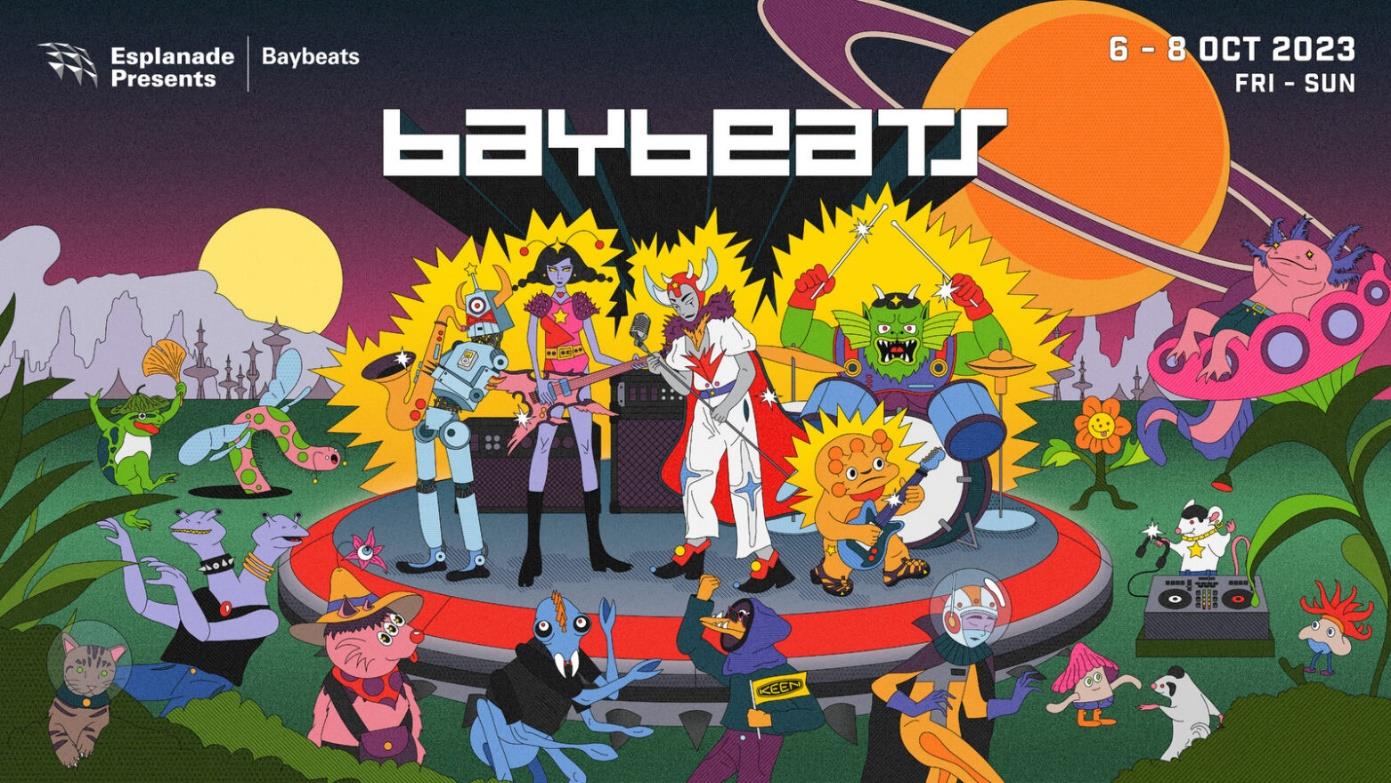 The 22nd edition of Baybeats, Singapore's largest alternative music festival, returns bigger and better to the Esplanade and is still free for all to enjoy.
Held from 6 to 8 September, Esplanade – Theatres on the Bay presents an exciting line-up of homegrown and international acts, supported by new partnerships formed with East Asian music festivals including Taiwan's Golden Melody Awards and Festival and Ear Up Festival from Hong Kong and Principal Sponsor KEEN.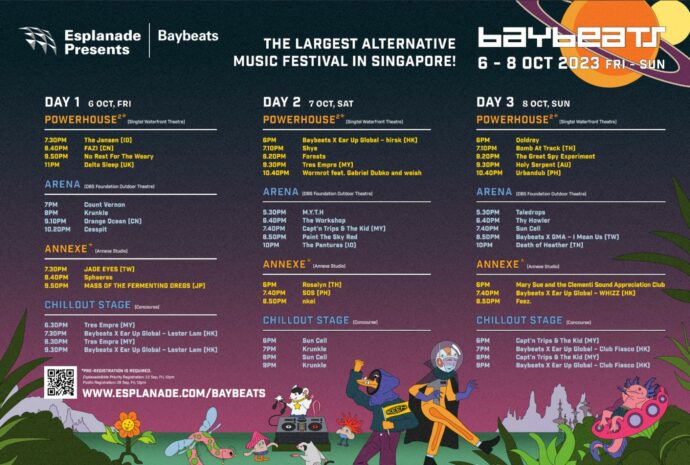 Check out outstanding acts such as dream pop and alternative rock band I Mean Us from Taiwan and live electronic musician and producer, hirsk, one of the four Hong Kong acts who will be performing at Baybeats 2023.
The Singtel Waterfront Theatre at Esplanade will feature British math rock icons Delta Sleep and Filipino indie rock band Urbandub.
Others on the bill include Singaporean emo band Forests who have been garnering international attention, rising Indonesian punk outfit, The Jansen, and Holy Serpent from Australia, bringing their brand of heavy psych doom metal. In addition to these (and personally, what I'm most excited about!), is the return of homegrown legends, indie band The Great Spy Experiment and grindcore act Wormrot featuring Spanish vocalist Gabriel Dubko and multidisciplinary artist weish.
The line-up at the Arena (DBS Foundation Outdoor Theatre at Esplanade) will include front runners of the Singapore ska scene Cesspit, Chinese alternative indie trio Orange Ocean, Thailand's up-and-coming shoegaze / dream pop band Death of Heather and Sun Cell, solo project of Singaporean synthpop producer Daryl Hor. The five Baybeats Budding Bands from this year's mentorship programme will also be performing.
Fans will be treated at the Esplanade Annexe Studio to a myriad of intricate sounds by post hardcore / shoegaze trio from Japan, MASS OF THE FERMENTING DREGS and instrumental math rock by our very own Sphaeras. For hip hop enthusiasts, watch for Feez and Mary Sue and the Clementi Sound Appreciation Club.
Malaysian psychedelic rock band, Capt'n Trips and The Kid, alongside Singaporean alternative rock outfit, Krunkle will present a different facet of their music at the Chillout Stage (Esplanade Concourse).
The Baybeats festival village returns to the Esplanade Lawn, outside Singtel Waterfront Theatre. Relax and recharge and check out the latest KEEN and unique Baybeats merchandise.