20 Years of Dim Sum Dollies and they Still Steam.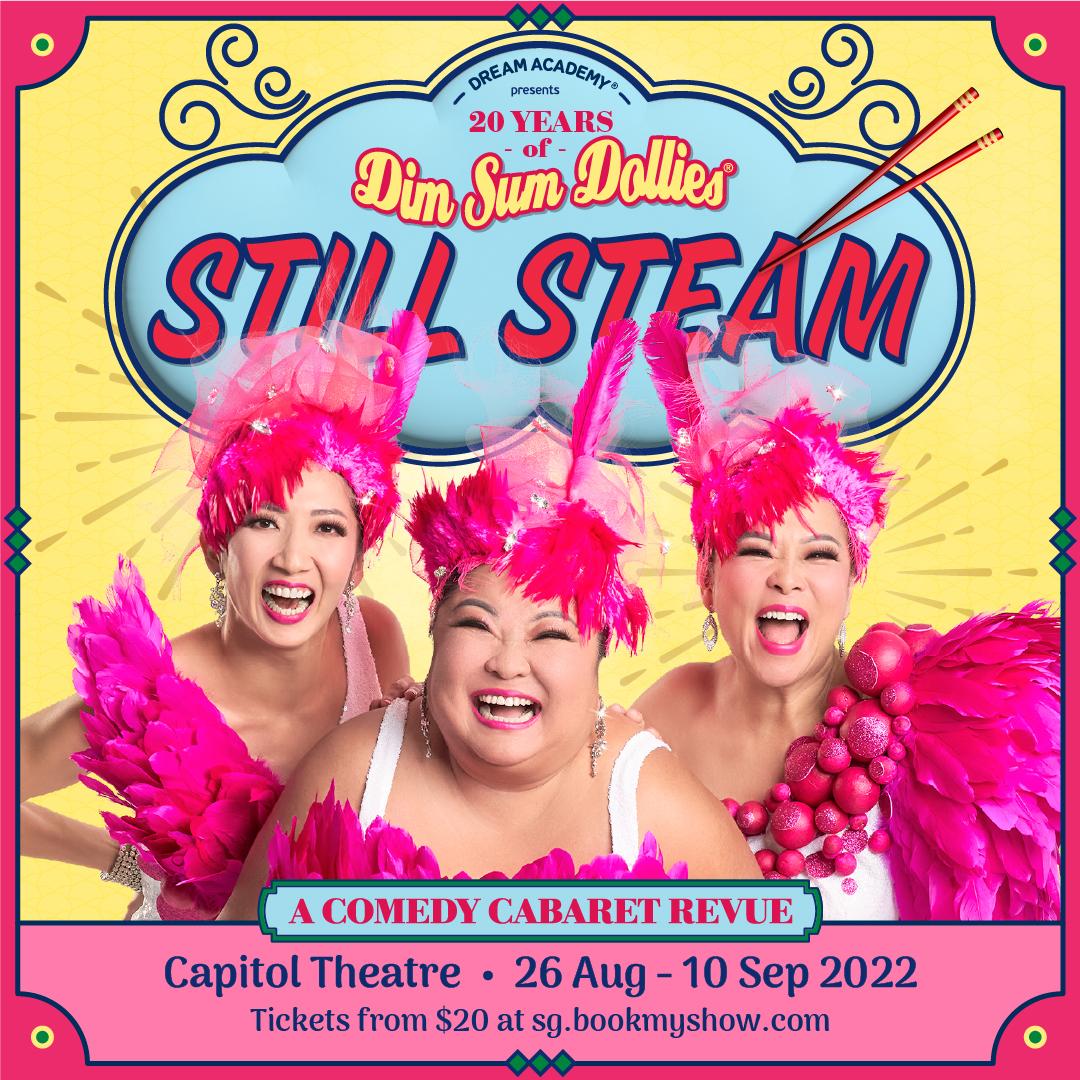 Celebrate 20 years of Dim Sum Dollies with Selena Tan, Pam Oei and Jo Tan at Capitol Theatre from 26 August to 10 September 2022. Dim Sum Dollies Still Steam will see Selena, Pam and Jo are joined by their chopstick Hossan Leong as you dig into this Dim Sum Basket. There will also be six sexy "Low Mai Guys" to make sure you swallow it all and a five-piece band to rock your world.
Like timeless Classics – Ha Kau or Siew Mai – with that added twist of truffelicious adventure, the Dim Sum Dollies will dish out your favourite satirical sauciness. These dishes are never malicious but always Mala! 
The Dollies will be looking at all kinds of women's issues – mainly the fun ones. Dolly favourites you can expect include the giggling schoolgirls from MGS, RGS, SCGS, and CHIJ. Wondering who Hossan will be yet? There will also be women in the political arena such as Rosmah, Imelda, Aung San Suu Kyi and Ho Ching, Fairy tale princesses, Nuns, Parking Pontianaks, SQ girls.
As always, the 90 minute-show promises to be fun and filled with lots of laughter.
S$20
Tickets priced from. 20% off Cat 1 Tickets with promo code STILLSTEAM20 or 15% off Cat 2, 3 or 4 tickets with promo code STILLSTEAM15 til 10 July.