M.A.C is bringing the debut makeup collection with its Global Brand Ambassador, LISA from BLACKPINK to Singapore. The M.A.C X L collection will include six lipcolours, two liners, one skin finish, one powder blush and a 12 colour eye shadow palette. It will be readily available from 12 November at M.A.C boutiques and Sephora across Singapore. The price will range from S$43 to S$106.
For the product packaging, LISA dressed her collection similarly to how she styles herself: in an original, bold and memorable fashion.
"I chose purple and glitter as the main look to give off a modern and glamorous feel," – Lisa
You will also spot Lisa's signature embossed with special fluoro-yellow on the packaging to represent neon lights that give a cool, hip-hop and urban vibe to the collection. It's going to a collectible for BLINKS.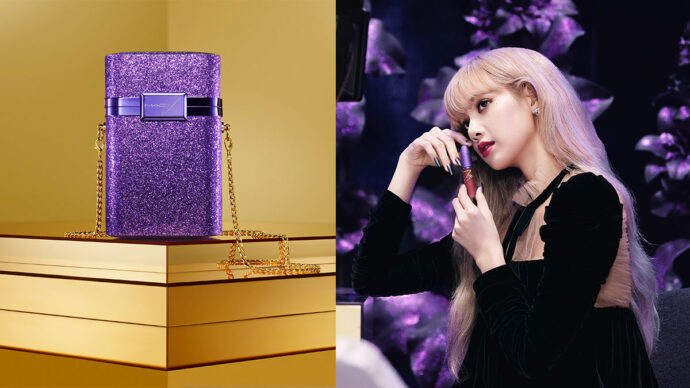 Do look out for the cross-body Lipstick holder comes outfitted in LISA's ultraviolet sparkle in a gold chain. It's going to be a free gift which money cannot buy. We do not have info on the mechanics to get this gorgeous holder yet. so you should look out for it online or in the store. This is the real collector's item in the lot.