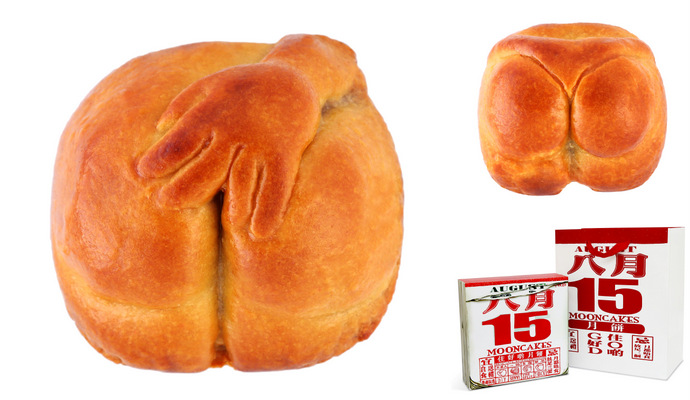 For the first time in Singapore, Goods OF Desire will be introducing the Butt Mooncakes that have been raving in Hong Kong for many Mid-Autumn festive seasons. Why BUTT you may ask? Because in Mandarin and Cantonese slang, Mid Autumn which happens on lunar calendar's August 15 (Ba Yue Shi Wu) means buttocks too.
The Butt Mooncakes will come in four popular designs namely一筒Bunny, 不求人Cover-Up, 单吊T-back and卡窿The Split. Produced by Mei-Xin Fine Goods, a household brand in Hong Kong, the Butt Mooncakes are baked using traditional techniques to enfold the velvety smooth Lotus Seed Paste accompanied by the single egg yolk. These delicious and alluring mooncakes will be available for pre-order from 23 August 2013 in-store or via email to [email protected].
The Butt Mooncakes will retail at S$14.50 each or S$52 for a box of four mooncakes. Advance orders placed before31 August, and UOB card members enjoy discount privilege of 15%. Bulk order of 50 boxes and above enjoy a 20% discount.