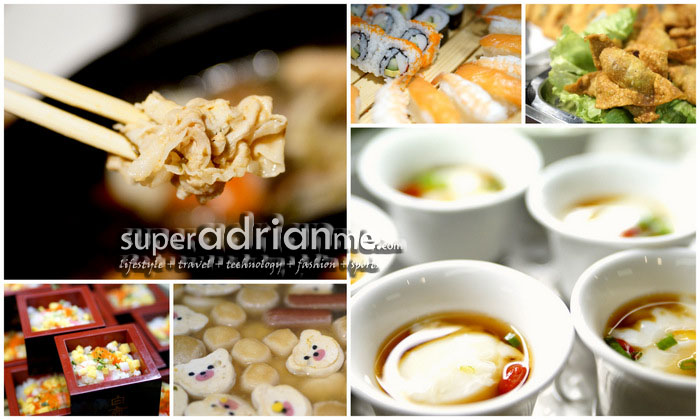 30 January 2013, Singapore – DANRO Japanese Hot Pot by Ministry of Food (MOF) restaurant chain, is the first Japanese hot pot restaurant in Singapore to offer eight tasty broths from different regions of Japan.  You can choose up to two broths per pot and we recommend the first time visitor to try out the light & savoury Wafu Broth from Akita, the unique & tasty Chicken and Milk Broth from Nara or the hot & spicy Chicken Spicy Broth from Shikoku.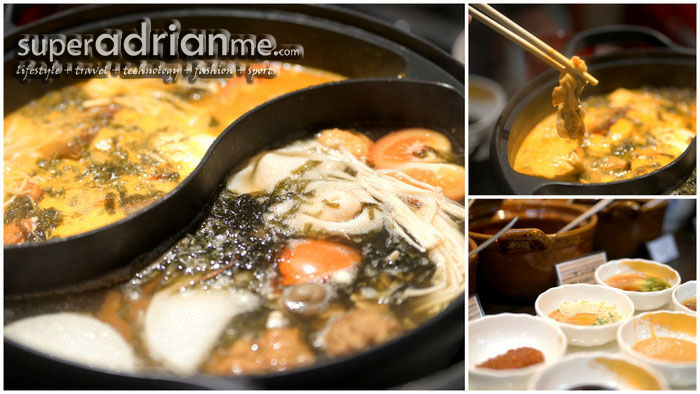 Aside from the variety of broths, DANRO also provides a great selection of ingredients for the hot pot and Japanese side dishes while waiting for the pot to heat up. Side dishes like the Onsen Eggs and the cute Teddy Bear Fishcakes are both pretty & yummy. Get ready to gobble up a couple of cups of the cold served Onsen Eggs after your first try. The super thinly sliced pork & beef are just perfect for some Shabu Shabu and it will soak up the rich flavour of the broth after a few brush in the pot.
To enjoy the hot pot the authentic Japanese way, DANRO serves up handmade Kiritanpo, grilled rice skewers. Dipped it into the hotpot for a few seconds or just eat it on its own, the crispy & miso flavoured Kiritanpo is a must try.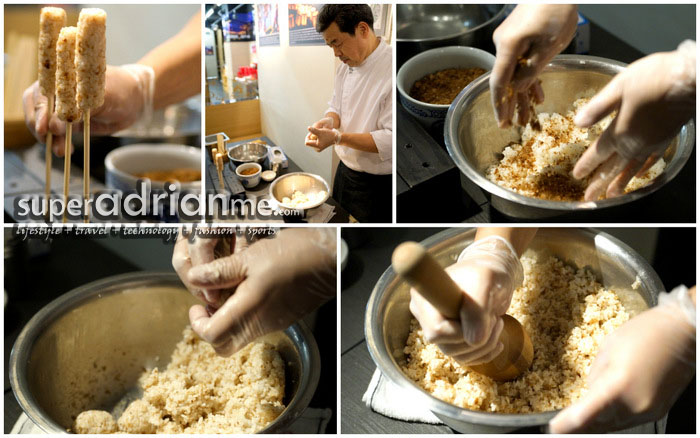 DANRO let diners choose the condiments and sauce dips from the bar, from authentic Japanese Ponzu Sauce to local delight Sambal Chilli Sauce (specially made in-house) to compliment their hot pot. Personally we prefer the savoury Ponzu Sauce for red meat and the nutty Goma Sauce for the rest.
Located in #02-04/06 NEX at Serangoon Central, DANRO Japanese Hot Pot with its affordable price range from S$16.90++ for weekday lunch to S$24.90++ for weekend dinner, is the place to go for a good feast without a hefty price tags and worth returning visits to try out all the different broth.
Related articles