Starting from today, McDonald's will be serving up this limited time only Peri Peri McShaker Fries. Enjoy the 'shiok' heat and citrusy undertones from those crispy golden fries tossed in a special blend of paprika, parsley flakes and other herbs and spices. It's dynamic spice duo when you paired it with the all-time favourite McSpicy Burger.
If you like Chicken McCrispy too, there's a 2X Value Meal where you will have both McSpicy, Chicken McCrispy and Peri Peri fries to share it with a buddy. With two sets of Upsized Extra Value Meals: 1x McSpicy + 1x Chicken McCrispy + 2x Peri Peri Flavoured McShaker Fries (L) + 2x Coke® Original Taste less Sugar (M) from S$17.70.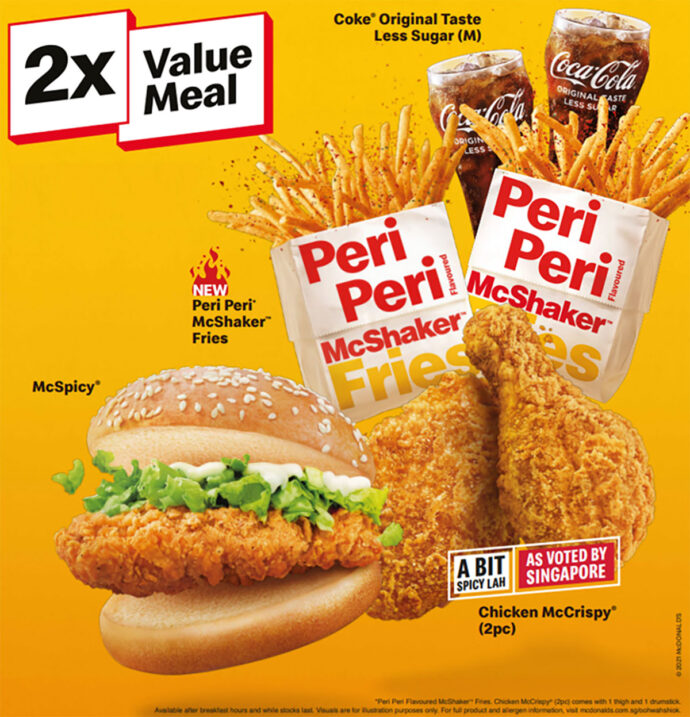 Too hot to handle? For a limited time only, you can enjoy a $1 upgrade to the Mocha Frappe (M) with any upsized meal purchased after breakfast hours! BBBMTL.