Singapore-based company Chef Roboto specialises in kitchen technology and unveiled its latest invention, Fryer-bot, during FHA – Food & Beverage 2023. The subsidiary of HOPE Technik marks HOPE Technik's expansion into the F&B industry and aims to transform the industry by combining advanced robotics engineering and cooking techniques to automate cooking processes.
Deep frying food poses challenges for chefs, including ensuring that the food is consistently cooked, overcooking, undercooking and the dangers of oil splatters. Chefs will be able to reproduce the deep-fried dishes precisely and efficiently and replicate the dish across multiple restaurant outlets with Chef Roboto's Fryer-bot. It is tailored for commercial kitchens and features a state-of-the-art robotic arm that can perform numerous tasks, including food storage, preparation, cooking, and food plating. The temperature-controlled food storage and a ready built-in application can be easily integrated with Point-of-Sale restaurant ordering systems to receive food orders.
The Fryer-bot is available for rent globally at around SGD950 per month and can be customised to individual preferences with pre-programmed recipes.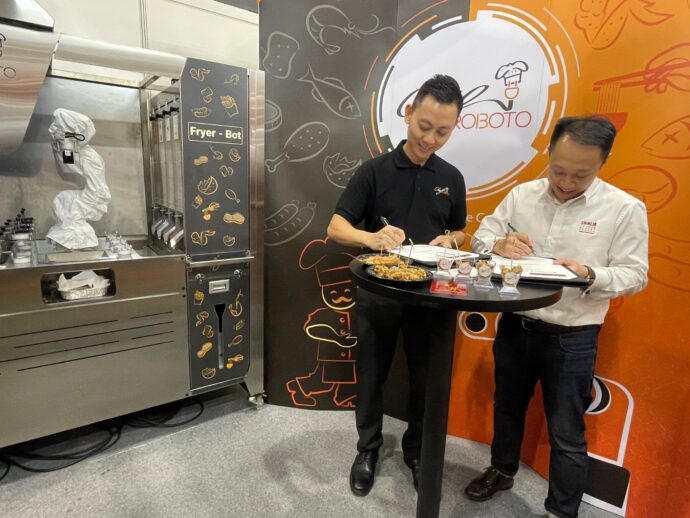 In Singapore, Chef Roboto has also inked a Memorandum of Understanding with Shilin Taiwan Street Snacks to explore developing and customising the Fryer-bot for the franchise's 240 outlets globally.
Chef Roboto's Fryer-bot is the first of the family of Chef Roboto's robots and has attracted interest from restaurants and food suppliers including Kinn Derm and 88SGMY Seafood. Chef Roboto is also currently in the midst of developing more robots that can cook different dishes.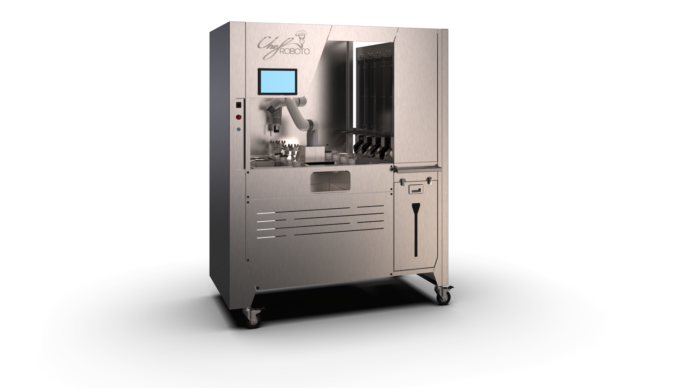 "We are excited to launch Chef Roboto's Fryer-bot. At Chef Roboto, we believe that automation and robotics play a pivotal role in automating the cooking process and making cooking a hassle-free experience. We are confident that Chef Roboto's Fryer-bot is a game changer that will minimise or even eliminate the challenges chefs face when deep frying food, and create delicious dishes with greater efficiency without compromising on taste. The automation will also allow the augmentation of the kitchen workload, providing chefs with more time to engage with customers or create new recipes."

Michael Leong, the CEO of Chef Roboto