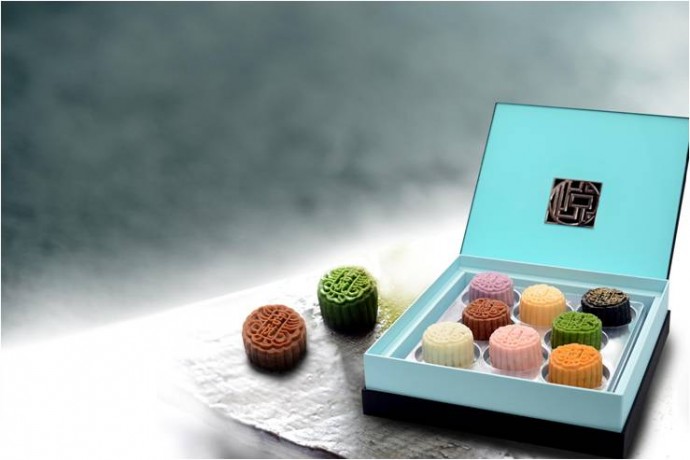 I still have the very first fancy – if you can call it that – box that Hyatt Hotel Singapore's mooncakes came in. It was before the Hyatt became the Grand Hyatt, and that's like going way back.
The red and black – dull red with stylised calligraphy in black – box was made of wood, held together by a gold clasp. How to throw away?  Mooncake boxes, or containers, now run the gamut of silken wraps with jade tassels, lacquer with bamboo clips, leather and tin, tiffin-carrier-style, even transformer concoctions. Everything but in Lego (any day soon I expect).
And the mooncakes, not to be beat, have followed suit, gone from artisanal (wrapped in plain old paper) to gourmet varieties (lacy chest-of-drawers). Such as this year's offerings from Grand Hyatt's gourmet pastry chefs – green tea with sake truffle, yam with coconut truffle, white lotus with XO truffle.
Grandmother will turn a not so subtle shade of snowskin pastel when you introduce her to black sesame yuzu truffle. "In my day where got black mooncake one?!" Until she pops the quarter slice into her mouth. Yuzu yumz.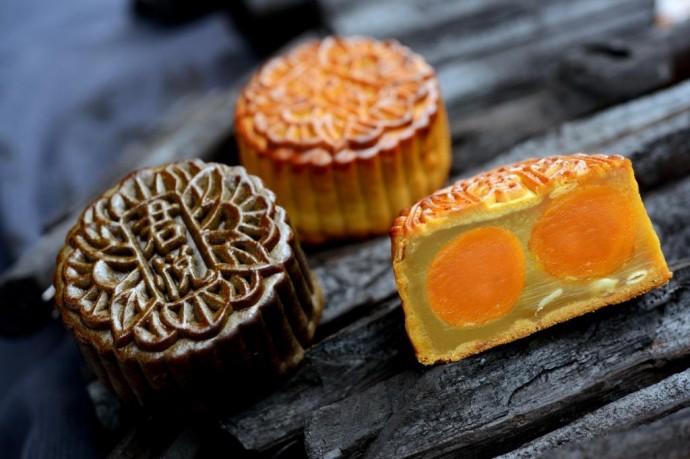 From $60 for four large mooncakes – and this year in a turquoise acrylic box. Which you can use to hold all your remotes and mobiles, or store costume jewellery, or even re-gift with something else inside.