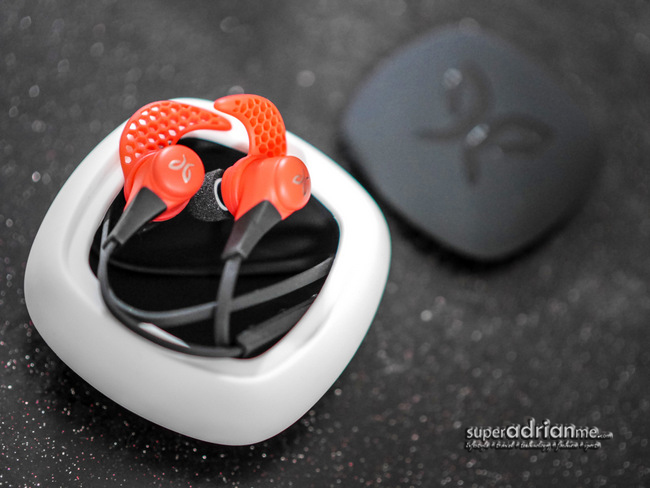 What strikes me first is its sleek packaging. Alike a kid on Christmas day, the box was disassembled with huge anticipation. Much respect for this new-kid-on-the-block which engineers great buds to precisely sound, look and feel the best.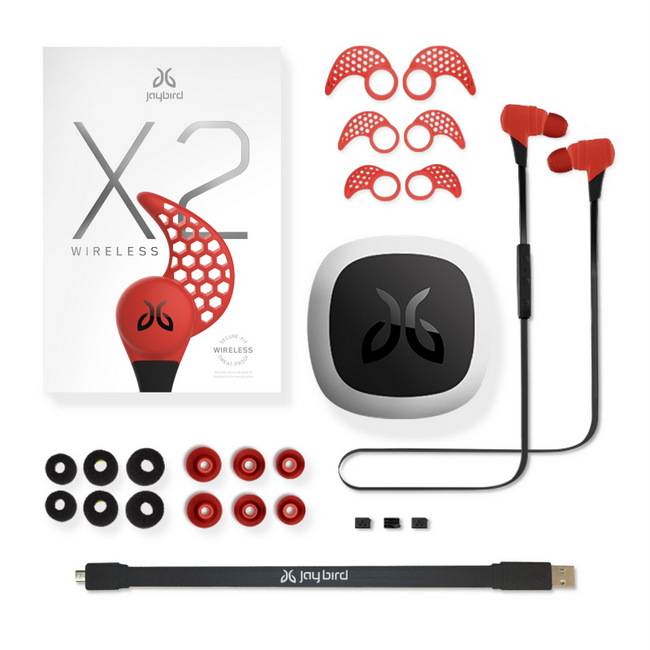 Alike other competing brands, the X2 is wireless, much ideal for sports (only sweat-proof, not water-proof) and on-the-go individuals; the freedom to toss-and-turn whilst on the move, plus an extended 8 hours playtime (i.e. Battery HD ), practically make for great utilisation.
Further, the X2 comes equipped with Foam Ear Tips, Silicone, and Ear Fins; and each type is offered in 3 different sizes: Small, Medium, and Large. Altogether 18 pairs so probably why these kiddos are retailing at S$259 a pop!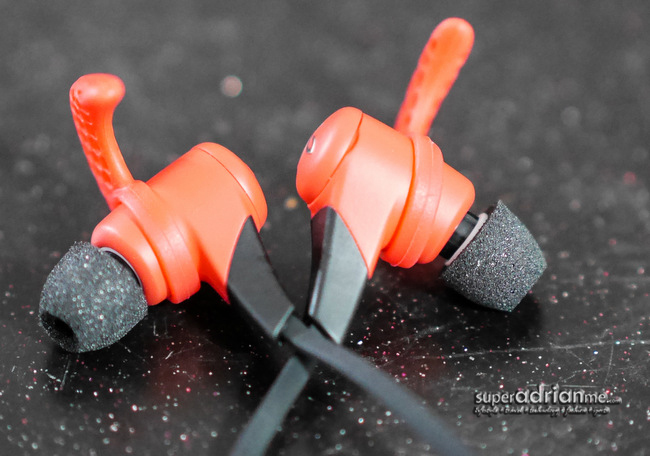 The X2 can be kept in a hard / silicone protective case, but my manicured nails were almost ruined just trying to ply it open. Nevertheless, the box is most excellent for storage and fortifying these babies from being crushed.
Albeit the X2 that I was reviewing is themed "Fire" and Red, its cousins include "Charge" that is Neon Green in colour, and "Ice" that is Blue coloured. All themes are seemingly germinating with vitality and gearing towards the zesty crowd. Undoubtedly, a prospective head-turner at the Gym!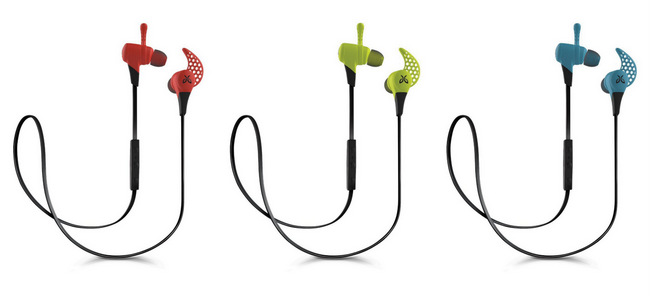 And most importantly, the X2 is a "further refinement of the sound profile" than its predecessor (i.e. the BlueBuds X). But frankly, this is difficult to construe unless one possesses the ears of a Wolverine. Anyways, the sounds are suitably strong and indubitably bassy without breaking into noise, and the vocals largely next-door. Perhaps, like pitched, due to its SignalPlus technology?
Finally, and most impressive of all is the X2 lugs onto my iPhone's Bluetooth almost immediately – a classic case of hassle-free pairing. Excellent feature indeed! Plus the X2 can lug onto a maximum of eight devices concurrently, so you may be taking on your ex-girlfriend's calls if she is too close for comfort.
About the writer

Derrick Chan is a graduate from EEE engineering and management. He loves music, specifically Indie, Alternative and Industrial Rock. He likes only beer and books plus one's lively imagination. Derrick also aspires to be filthy rich.