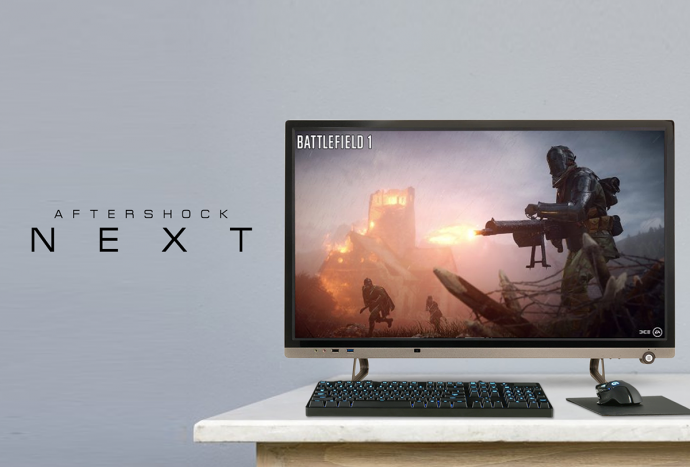 AFTERSHOCK PC launches a new All-In-ONE (AIO) gaming PC, AFTERSHOCK NEXT. Unlike other AIOs, it can be easily upgradable with standard desktop parts. The NEXT has a cleaner setup than regular tower gaming PCs. To compensate for the future proof CPU, GPU, motherboard upgrades, it looks chunkier from the side and back compared to other AIOs in the market. But that's not a deal-breaker for me, since this powerhouse AIO is attractively priced at S$1,726 for the base model and it's fully customisable at aftershockpc.com to meet your demands and budget.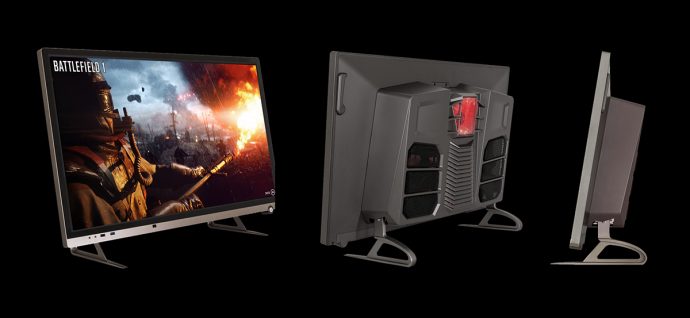 AFTERSHOCK NEXT's base model also comes with 32″ 144hz Full HD display for a smooth no lag experience or you can upgrade to QHD 60hz display for higher resolution gameplay. To prevent over heating on the CPU, the CPU has been treated with Thermal Compound to aid with thermal dissipation, a MUST HAVE for gaming PCs. It even comes with a retractable headphone stand for easy storage of your headphones on the NEXT.
The AFTERSHOCK NEXT seems like a dream come true gaming PC for both hardcore and casual gamers, who do not have that extra space for that bulky PC tower.