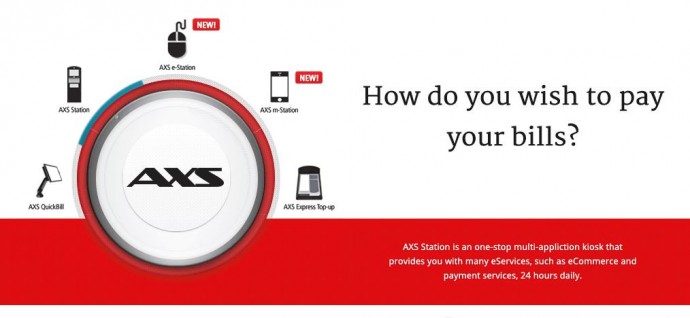 AXS e-Station (internet) & AXS m-Station (mobile app) give you more ways to pay your bills and fines.
AXS e-Station brings all of AXS's bill and fine services to your fingertips in the comfort of your home or office. Visit the AXS e-Station site through the newly revamped AXS website (www.axs.com.sg) anytime. There is also an option to receive your transaction receipts via email or keep a physical print-out of the transaction.
AXS m-Station is created for smartphone or tablet users.   "My Payments" function allows you to store and access your billing information and transaction history locally in your own devices. Track your payment records and select frequently transacted organisations as "favourites" to make future payments faster. AXS m-Station is a free app that can be downloaded from the App Store or Google Play Store.
The first 50,000 users who make their first payment with AXS m-Station on their mobile devices will receive an eCoupon to redeem a free Ya Kun treat, consisting of 1 hot regular coffee/tea and 2 slices of kaya butter toast at any of the 42 Ya Kun outlets.