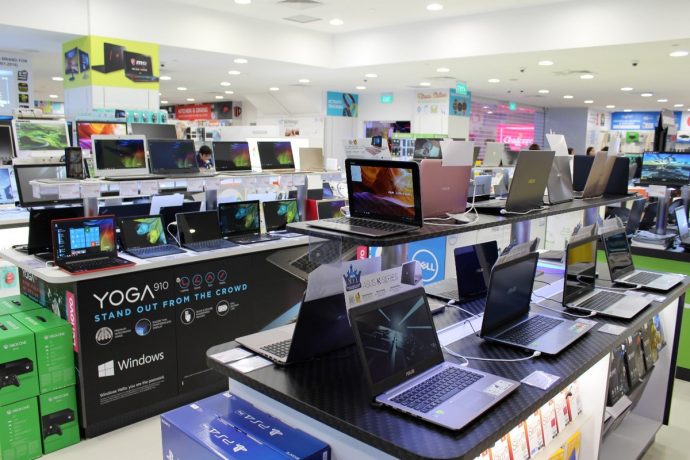 Out goes the iconic gaming arcade in Bugis Junction, now we welcome the new Challenger flagship store where it is aimed to make gadget shopping fuss-free and easy for everyone. By dividing the store to 15 different lifestyle zones, in each zone products related to each lifestyle category will be grouped together in that zone, you will be able to find the products for your needs all in one spot. No more hassle and roaming around the whole store just to get complimenting products.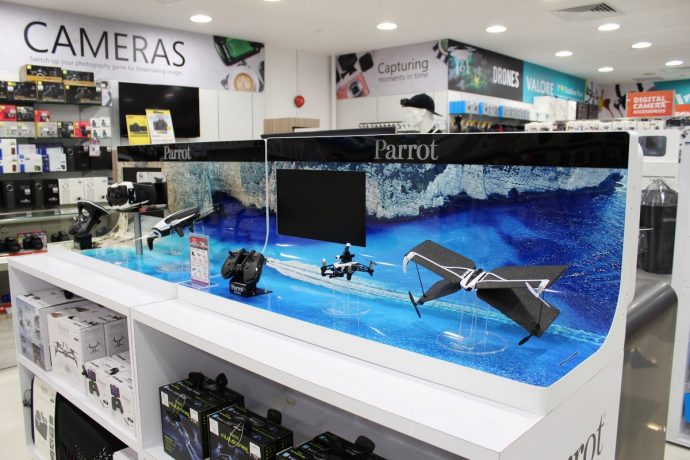 The store will also feature experiential zones where you can find out and may even try out the latest technology in market, like an immersive virtual roller coaster ride with the Samsung Gear VR at the Galaxy Plus VRcade, check out the latest gaming devices from Razer at the Razorzone and learn more about the different drones from DJI and Parrot.
With carefully curated merchandise, experiential areas and engaging displays aim to draw shoppers in to explore and experience before making an informed purchase. Concept zones that take the spotlight include:
Intelligent Living, featuring smart devices such as routers, security cameras, smart lighting and appliances for the home.
Fitness Station, showcasing the latest smart watches, activity trackers and accessories optimized for sports. Spice up your fitness routine with the help of technology and stay on track of your goals.
Biz Solutions where shoppers can put together higher-end devices and tools to create a smart working environment. Here is where you will find data storage, business software, video projectors and printers.
PC Go, where shoppers can surf through a selection of notebooks, desktops and monitors. Whether you are a student, business executive, gamer or traveller, this concept zone features the latest, workhorse devices.
This Labour Day weekend on 29 and 30 April 2017, Challenger has lined up a series of promotions and opening specials exclusively for more than 500,000 ValueClub members. Members can preview the deals on www.challenger.sg. The store will be officially open it doors to the public on 1 May 2017.