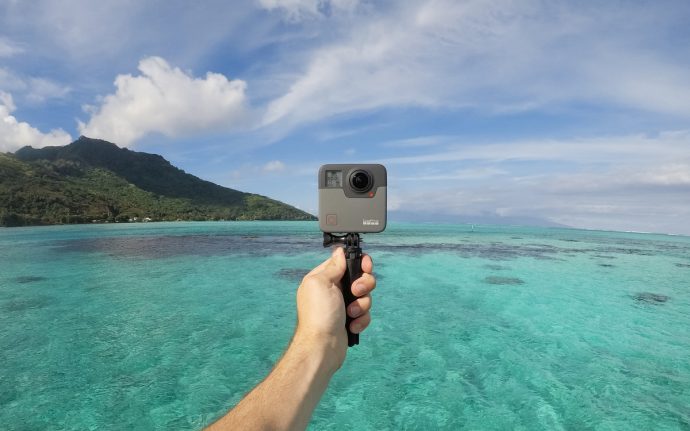 GoPro just announced their most powerful and convenient GoPro camera to-date, the GoPro HERO6 BLACK. What excites me the most is the announcement of the all new GoPro Fusion 5.2K 360 degrees spherical camera along with the QuikStories in the GoPro app on your smartphone, will make travel vlogging so much easier and convenient for everyone. I AM EXCITED!!!
GoPro HERO6
With the new custom-designed GP1 processor, HERO6 achieves an entirely new level of performance including stunning 4K60 and 1080p240 video and the most advanced digital video stabilization ever achieved in a GoPro.
Rugged and waterproofed, HERO6 Black and the GoPro app automatically transform your adventures into cinematic videos that you can instantly share it on social media via the QuikStories feature. HERO6 also has dramatically improved dynamic range and low-light performance to really make things pop, and an added digital zoom just to get crazy. HERO6 Black is now available on GoPro.com at S$750.
Powered by GoPro's Custom-Designed GP1 Processor
4K60 and 1080p240 Video
QuikStories Enabled, GoPro App Compatible
Most Advanced Stabilization of any HERO camera
All-New Touch Zoom
3x Faster Offload Speeds via 5GHz Wi-Fi
Waterproof to 33 Feet (10m)
Compatible with Karma and Existing GoPro Mounts
Improved Dynamic Range and Low-Light Performance
RAW and HDR Photo Modes
Voice Control in 10 Languages
GPS, Accelerometer and Gyroscope
WiFi + Bluetooth
GoPro Fusion
With its ability to capture immersive 5.2K spherical content, GoPro Fusion marks the beginning of a new creative era. Fusion captures everything around you so you'll never miss the shot, and gimbal-like stabilization makes it all shockingly smooth. Use the GoPro App to play back and share your footage as VR content or use the app's OverCapture feature to recapture and share your spherical shot as a traditional fixed perspective video.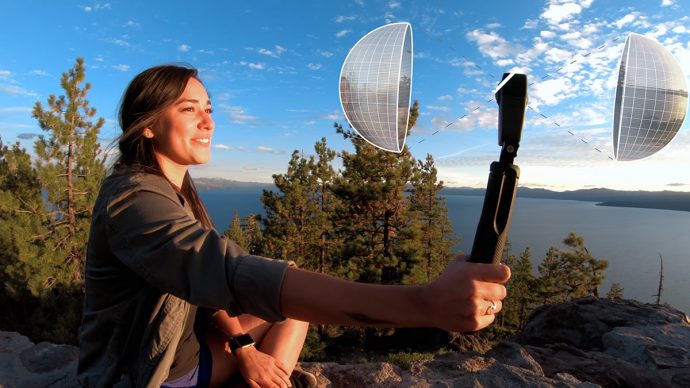 The OverCapture mobile experience will be part of a new version of the GoPro App available for iOS and Android in early 2018. Create stunning edits using the bundled Fusion Studio desktop software available when product ships. GoPro Fusion is coming soon to Singapore GoPro.com at S$1,050.
5.2K30 and 3K60 Spherical Video
18MP Spherical Photo
GoPro App Compatible
OverCapture Allows for Traditional Video Creation from 360 Footage
Advanced Stabilization
360 Audio
Waterproof to 16ft (5m)
Time Lapse Video + Photo, Night Lapse and Burst Modes
Works with Most GoPro Mounts
Includes Fusion Grip Mount
Voice Control in 10 Languages
GPS, Accelerometer, Gyroscope and Compass
WiFi + Bluetooth