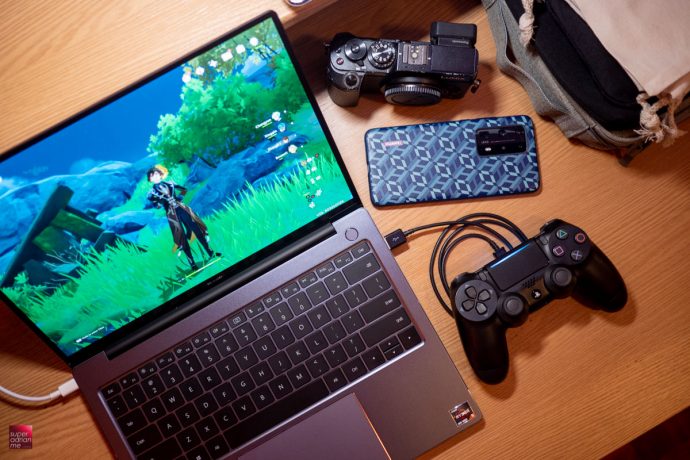 When it comes to buying a laptop, most of us try to get THE SLIMMEST, THE MOST AFFORDABLE and THE HIGHEST PERFORMANCE laptop we can get within our limited budget. Huawei recently launched the MateBook 14 AMD edition in Singapore. It's a metal chassis laptop with performance that's great for video content creators like us to work on the fly. Best of all, it also comes with Fast Charging, 2K IPS slim bezel display, 512GB SSD, 16GB RAM and yet it's priced at S$1,298. That's quite a steal.

SLIM YET NOT COMPROMISED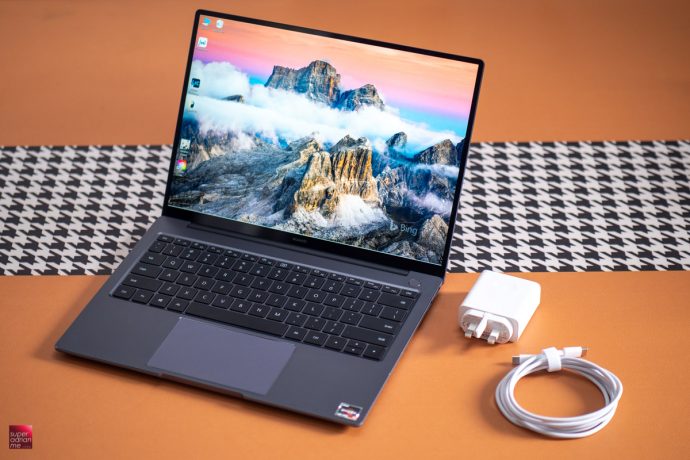 HUAWEI MateBook 14's metal chassis design not just looks and feels premium, it's also a practical and stylish design that will suit everyone. Weighing at under 1.5kg and only 15.6mm thin, the lightweight HUAWEI MateBook 14 still comes with HDMI, two USB-A and a USB-C ports. That means there's no need to carry an additional multi-port hub around. One less thing to carry for presentation.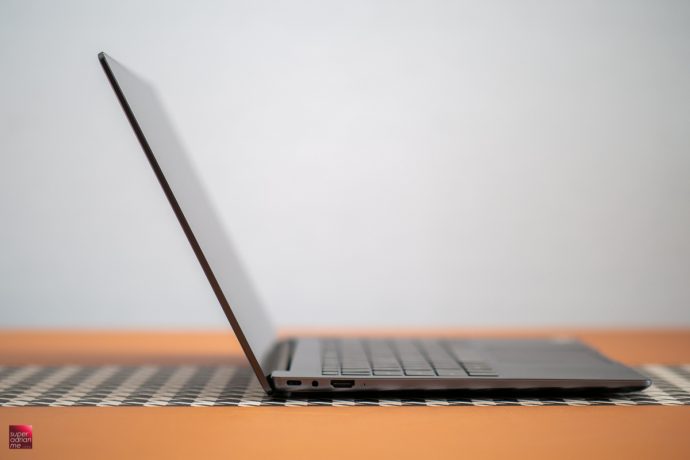 Even when it comes to charging, the 65W charger is not a brick to carry around. It's lightweight and can even superfast charge smartphones. With the 65W charger, just 15 minutes of charging will get up to 2.5 hours of usage. And 30 minutes charge will charge up the laptop to 65%. That's a small and powerful charger.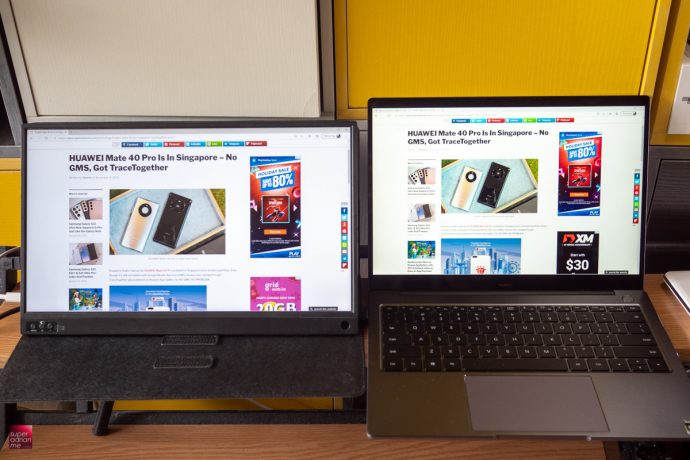 With a 90% screen-to-body ratio, the stunning 14" 2K IPS display is built to give an immersive experience when watching a video. The 3:2 aspect ratio gives a FULL VIEW with more vertical space for easy viewing of documents and webpages compared to 16:9 monitors found on most laptop these days. Because it's built for all-day usage, the screen had also been certified by TÜV Rheinland for the reduction of blue light emission so that it put less stress on the eyes.

SECURITY IS THE KEY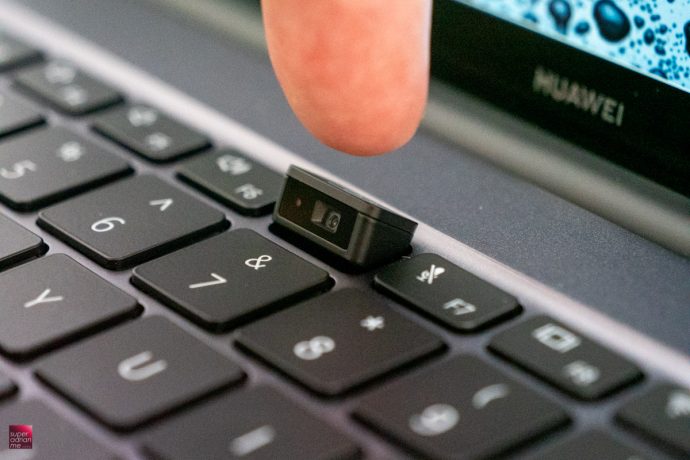 The full-size backlit keyboard is not just easy to type, it also hides a pop-up camera which can be stowed away when not in use. This will prevent any hackers from spying through the camera. That's pretty neat. For swift and secure sign in, the MateBook 14 comes with a fingerprint scanner on the power button. The fingerprint scanning is blazing fast. It scans and log in within a split second.

POWER TO DO WHAT YOU WANT
Powered by AMD Ryzen 5 4600H Octa-Core processor, it's now quick and easy to edit and render big video files on the laptop. The MateBook 14 also comes with 16GB of RAM and 512GB SSD storage to complete daily tasks with ease.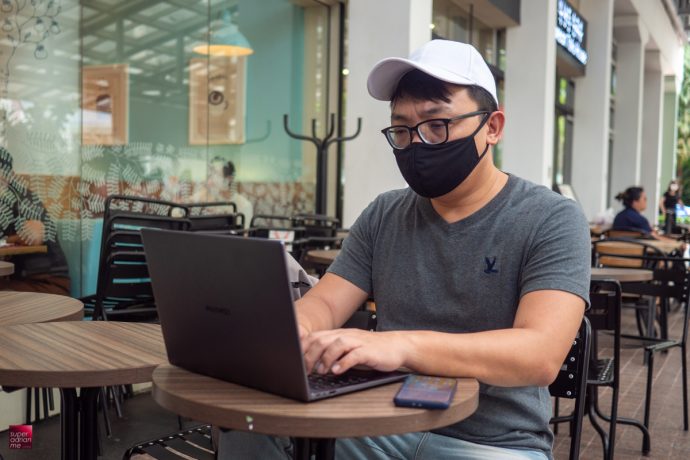 If you care unsure of the AMD chipset? The AMD Ryzen 5 4600H had been ranked between Intel Core i7 and i9 Generation 10 in some benchmark. That's actually quite remarkable. So now you know your performance is not compromised, just because it's AMD. AMD had done quite a catch up to Intel in recent years.
Together with Huawei Share, a tap on the trackpad with a Huawei smartphone will seamlessly connect the two devices together. File sharing will be as easy as drag and drop between windows on MateBook 14. With all the apps from mobile now "workable" on your laptop, it just transforms into one super device and elevate your efficiency with a simple tap. How intuitive.

HUAWEI A TRUSTED BRAND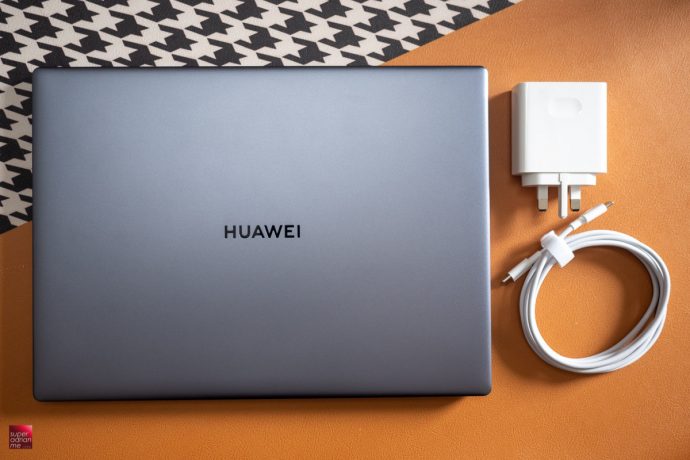 You might be new to learn that Huawei now sells laptop in Singapore. You might have your doubts too. But Huawei has been manufacturing MateBooks since 2016. It was only recently in 2020 that Huawei started the sale of laptops in this part of Asia. They are definitely not new in this field. Huawei sold laptops in Europe before reaching our shores.
So have faith on the MateBook range that Huawei has to offer. Head down to any Huawei Concept Stores including Westgate and [email protected] to give it a try and take a look. The MateBook 14 also comes with 2 years of warranty coverage and runs on the latest Windows 10 Home.
The HUAWEI MateBook 14 is now available at $1,298 in all Huawei Concept Stores, selected consumer electronic stores including Best Denki, Challenger & Hachi.tech, Courts, Gain City and Huawei official online stores in Shopee and Lazada.
This article is brought to you by Huawei.