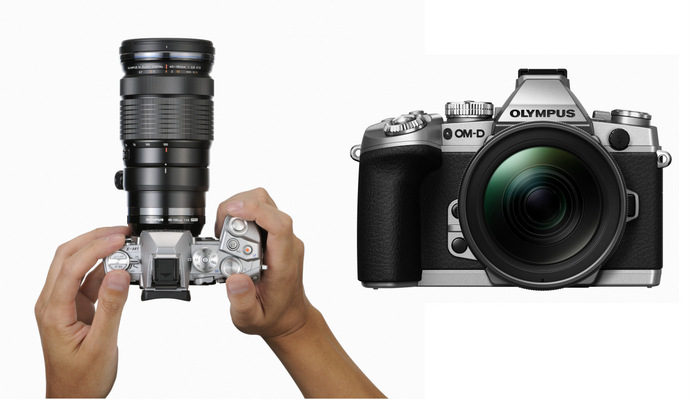 Olympus re-launches the popular Olympus OM-D E-M1 model with a second generation firmware introducing significant new features. It will also be available in classic silver colour. The new second generation firmware that is upgradable on existing E-M1 will have an expanded suite of capabilities across a wide range of professional photography applications that includes:
Tethered shooting –  first OM-D camera that can be tethered to a computer for direct image transfer, remote camera control, and remote live viewing
Digital perspective control – enables the capture of perspective corrected images that are required in architecture, interior, studio still-life and artwork photography
Live Composite – enables light-painting in bright ambient lighting and pitch black backgrounds in night-time fireworks photographs; impossible with normal long exposure photography
Improved viewfinder display lag of 16ms
Version 2.0 of the E-M1 operating firmware will come pre-installed with all new silver models of the OM-D E-M1 camera when it release in Singapore this November. Existing E-M1 owners wil be able to upgrade their camera to the new firmware upgrade when it release in end September 2014 and camera owners can visit the E-M1 product page at Olympus Imaging Singapore's website at http://www.olympusimage.com.sg/ for self installation guide and further information.