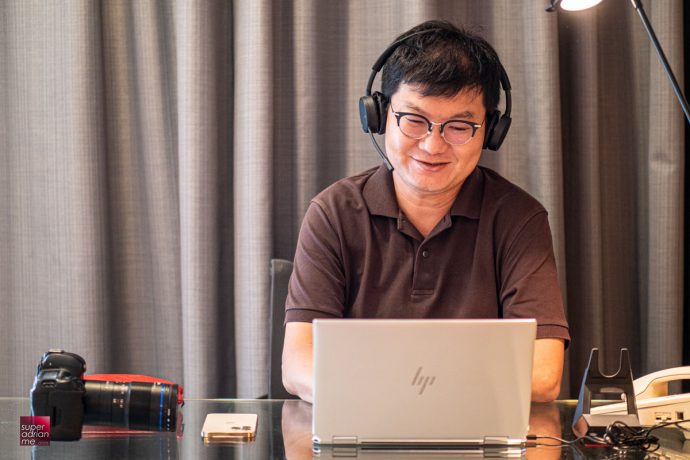 With working from home becoming the new normal, not everyone will have the luxury of personal space to have a video conference call uninterrupted by external distractions.
That is why you should consider getting a pro-grade headset from Poly for both video and audio calls. With Active Noise Cancelling and a directional microphone, everyone in the meeting will hear you loud and clear. At the same time, it will also block out distracting background distractions like your children at play, the vacuum cleaner, or even family members announcing out loud that dinner is ready. Rest assured that only your voice will be picked up by the headset. NOTHING MORE… NOTHING LESS.

POLY IS HERE
Never heard of the brand Poly before? Poly is a global communications company that provides video and voice communications solutions to enable everyone to work from anywhere, anytime. It was actually born from Plantronics and Polycom, who have been making headsets for over 50 years.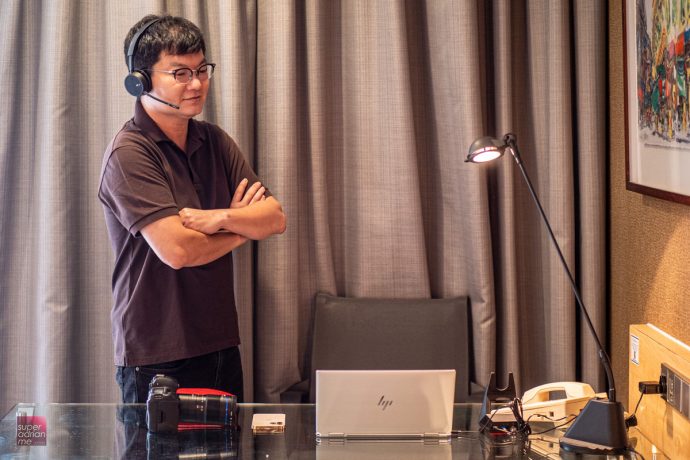 Fun fact: In 1969, Neil Armstrong and NASA used Plantronics headsets for the Apollo 11 mission. That's a sign for a TRUSTED BRAND.
Poly has a wide array of products ranging from business solutions to personal use. Depending on your working environment and style, there will definitely be a Poly headset or webcam to meet your needs.

MUTE UNMUTE WITH ONE CLICK
In this day and age where video conferencing software out there are plenty, you might not remember where the mute button is located on every app. With Poly, most of the headsets comes with a dedicated mute/unmute button for you to toggle the mic remotely from your computer.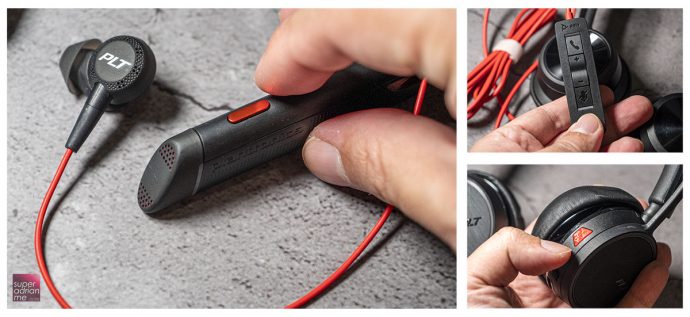 Poly headsets are also built to be compatible with major video conferencing platforms like Microsoft Teams and Zoom. You no longer need to figure out how to mute a call even if it's your first time using the conference call app.

WALK & TALK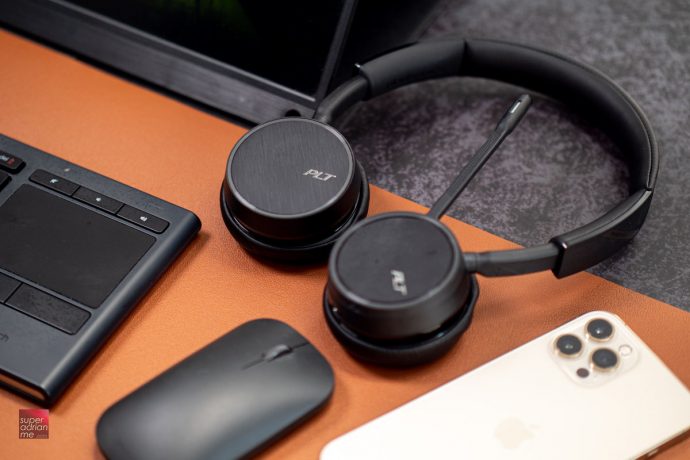 I think most of us like the flexibility of walking around during a conference call. A little stretch-and-stroll is very much needed especially for long meetings. So, a wireless headset like the Poly Voyager 6200UC (up to 9 hours talk time) and Voyager 4220UC (up to 12 hours talk time) will be great choices for these scenarios.
And with superior noise cancelling feature on the microphones, you can consider squeezing in some vacuuming during a call.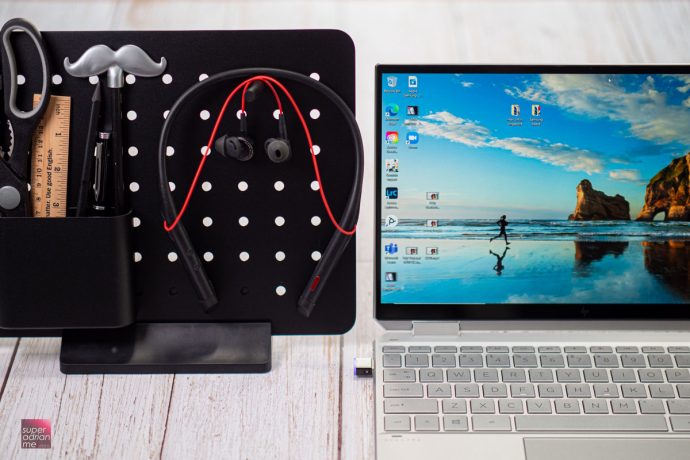 Other than the talk time difference, some might want to choose the sportier-looking Voyager 6200UC due to Singapore's hot humid weather. The in-ear headset will surely be less sweat-inducing than the on-ear headset.
These wireless headsets also come with Bluetooth connectivity that allows you to link them up with your smartphones. You can now answer calls from your smartphones via the headsets with a click.

LINK UP YOUR DESK PHONE TOO
The Poly Voyager 4220 series also comes with an Office edition which can easily link up your computer, smartphone and desk phone all to one headset. Switching between calls is as simple as clicking the icon on the dock. The ultimate "Call Center" Hub for busy individuals.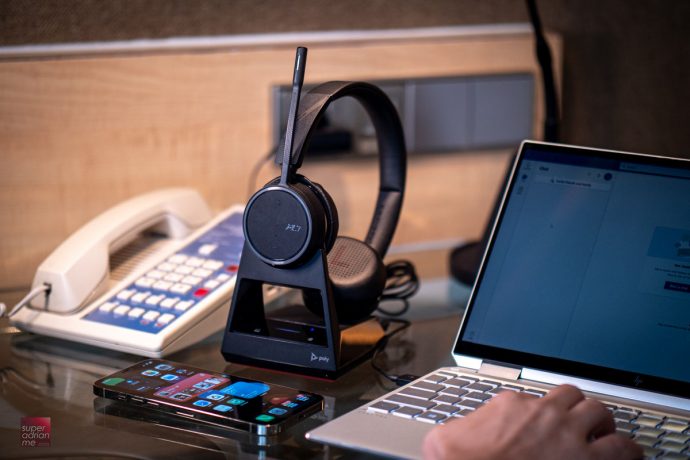 Charging the headset is as easy as placing it on to the dock. And it keeps your desk nice and tidy too. You won't have any loose cable running across the table anymore.

NO CHARGING
If you do not need to roam around and you hate charging another device, the Poly Blackwire 8225 will be the choice for you. Just plug the USB cable into the port and you are ready to go.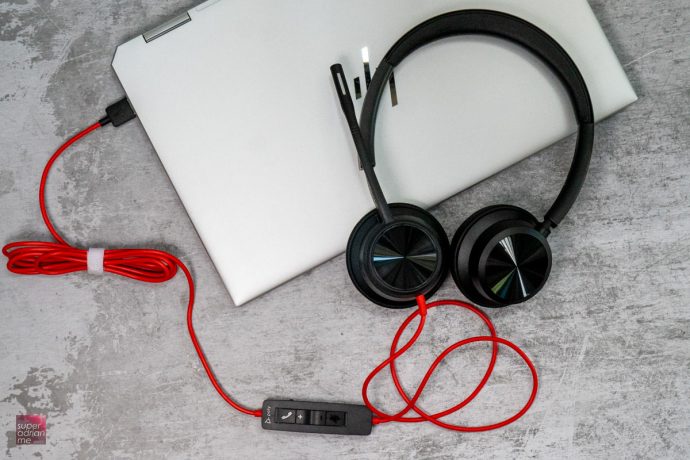 The Blackwire 8225 also comes with noise cancelling microphones. So even if you are in the office with a colleague who talks loudly, their voice will not be picked up on the call.
The USB cable is about 2 metres long. It will not be an issue if you want to stand and stretch your back during your calls. With a simple click on the call controller on the cable, you can pick up calls, mute or unmute your mic, and adjust the volume.

BETTER ANGLE BETTER CAMERA
Having problem in maintaining the best angle to look good on the video call? Or your laptop's built-in camera is not clear enough? Poly's EagleEye Mini is here to save the day.
Set up is easy. Just plug into the USB and hang it over your laptop screen. You can now look your best with your most flattering angle, without compromising on the screen's viewing angle. No more double chin during video calls.
So if you are looking into upgrading your video conferencing set up at home or in office, you might want to look into what Poly has to offer.
From now till 21 July 2021, Poly is having a promotion where they are offering 10% discount on Headset products when you use our promo code 'Poly_SuperAdrianMe'. Check them out at https://shop.digiphonic.com/.
This article is sponsored by Poly.