Casio EXILIM EX-TR15 in Pink, Black and White
Casio EXILIM EX-TR15 is the latest addition to Casio's "Selfie Genie" TR series cameras, which have been extremely popular among guys & gals for its ultra wide angle and automatic DIY "Makeup" mode for beautifying the face. During the two weeks of testing, the instant "makeup", the EX-TR15 immediately caught girls' attention with its power to produce flawless, pink and glowing skin.  After a shot, girls just beg to have more photos to be taken while requesting the pictures to be beamed over to their cellphones. It is just amusing to see how girls go crazy with this camera.


The Casio EXILIM EX-TR15 went on sale in Singapore last week and is already SOLD OUT island wide despite the hefty price tag of S$999.  We heard from Casio that a new shipment will possibly be arriving in Singapore next week.  If you like what you see in this review, you can try to make reservations at Audio House, Best Denki, Mustafa, Harvey Norman, Alan Photo or People's Audio.
Design & Features
The new EX-TR15 looks more expensive and polished than its predecessors with that pearl finished glossy chassis. With a shiny metallic ring surrounding the camera lens, it is easier to get your subjects to look at the lens when taking photos. The hinge is hardy and yet smooth when you flip it open. The EX-TR15 also comes with a capacitive touch screen which is more sensitive and smoother to use compared to previous models.
The unique flip and twist design of the TR series cameras enable the flexibility to take self portrait shots with or without the help of others. With the new addition of wireless control via the Casio EXILIM App on the Apple App Store and Google Play, it makes composition & snapping hassle-free with just a click on your smart devices.
Alternatively, users can just activate the "Motion Shutter" mode to activate the camera to snap by simply waving at the palm icon on the screen, saving you time to set up the connection to a smart device. It also offers a cool factor just to show off this camera works like the KINECT on Xbox 360.
EX-TR15 is the first Casio EXILIM TR camera with a removable battery, so if you are trigger happy, you can carry a couple of spare batteries as backup. But even after extensive use, the battery can last a day despite the frequent file transfers to the smart devices via wireless connection. You can also charge on-the-go via the micro USB port with a mobile juice pack.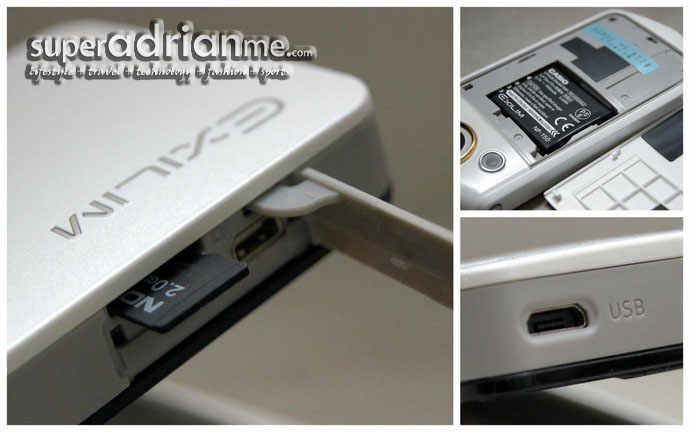 Makeup Mode
The addiction and wonder of the Casio EXILIM TR series camera will have to be the "Makeup" mode. Looking at the comparison below, I have big pores and small blemishes on my face. With the help of "Makeup" mode, I was able to look fairer and more radiant instantly. Depending on your comfort zone, the amount of digital imaging can be selected from a scale of 0 to 12.
*Disclaimer: Sorry we couldn't find a nice pretty model to help me with the review, so you'll have to bear with me for this review.

The "Makeup" mode comes in handy when you are sweating under the hot sun. It instantly mattes out the sweaty & shiny forehead from your shot and you are always ready to share those pictures with your friends & family right after the shot, saving you  precious time to digitally enhance ever single picture on your smart device or PC before sending them out.
The "Makeup" mode is capable of detecting the individual faces in a shot and only perform the enhancements to the face without affecting the details of the background landscape or clothes you are in. No wonder the girls crave to get a Casio "Selfie Genie" and now I am hooked to it too.
Picture Quality
Build to be a "Selfie Genie", the camera does a good job at taking self portraits and wows with the "Makeup" mode. So in order to look good, you have to minus the details in the picture quality. Why? To have that flawless looking skin in the pictures, the last thing you need is a detailed picture from a full frame DSLR that gives you details which would include your pores and those tiny blackheads.
The EX-TR15 produces decent quality images under most lighting condition with the help of the new EXILIM Engine HS, Ver.3 which enhances image quality by taking multiple shots via high speed shooting technology. So you can even take a night landscape shot without the need of a tripod.
To view the full set of test shots with the Casio EXILIM EX-TR15, please visit our photo set on Flickr here.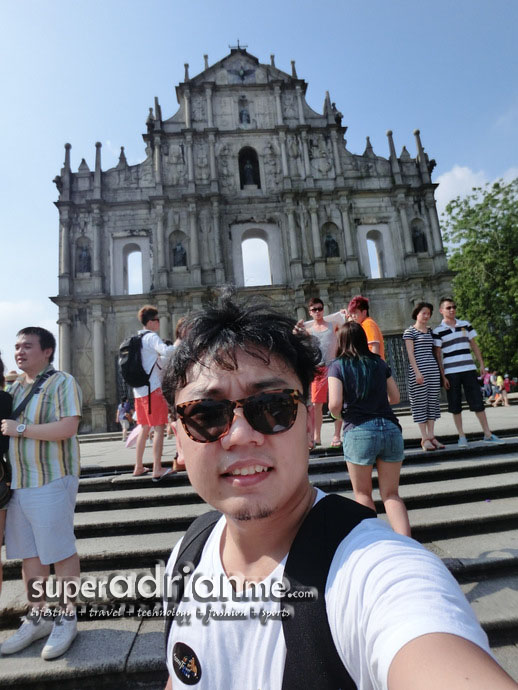 The setback for EX-TR15 is the lack of optical zoom, which can come in handy at times. With the digital zoom on the EX-TR15, some details may be lost when compared to an optical zoom.
The 21mm wide angle lens helps in capturing the most out of a single frame and makes taking group shots easy with just a stretch of your hand. Especially when traveling, now everyone can be in the picture with the monument you have just visited.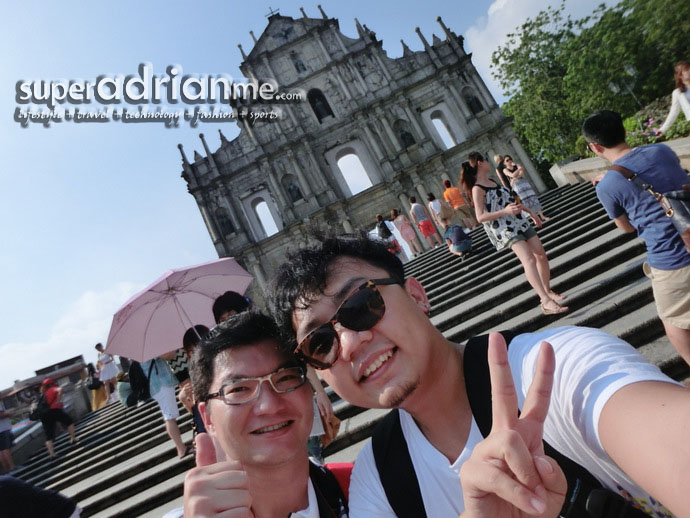 Verdict
So if you are an ultimate camwhore and love to share your self portrait shots with your family, friends and fans out there, Casio EXILIM EX-TR15 is the one of a kind camera for you. And only if you have S$999 in spare budget for a compact digital camera. Do your math… time spent to digitally enhance each photo versus the extra few hundred bucks for a digital camera. Which is more worth it for you?