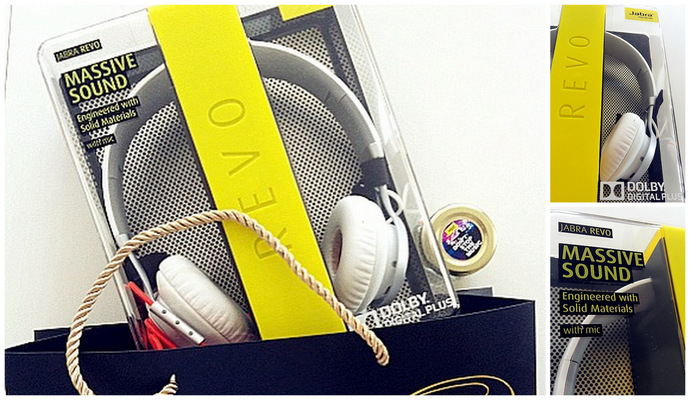 13 March 2013, Singapore  – Jabra, traditionally associated with Bluetooth earpiece for hands free speaking has finally unleashed the Jabra Music series headphones to claim back the lost slice of pizza long tapped by the likes of Bose, Klipsch and Dr. Dre (seriously???). Here are our reviews of Jabra REVO (Corded) overhead headphones and Jabra VOX in-ear headphones.
Jabra REVO (Corded)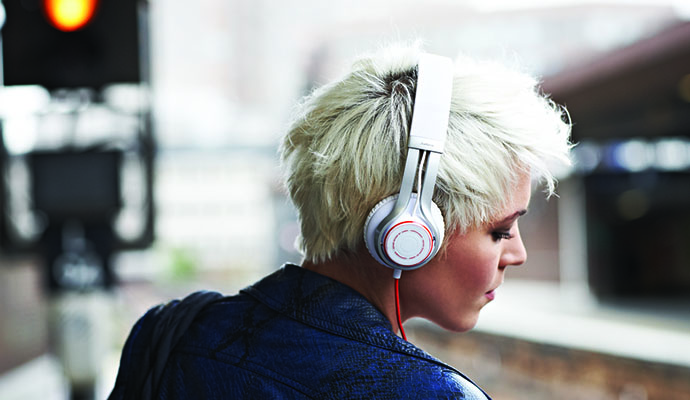 Upon the first glance by a dude, he'd probably associate it with a lady's spur-of-a-moment electronic gadget. Conversely, upon the first glance by a lady, she'd think "it'd probably look good on my boyfriend as it'd make him look abit hippier and perhaps younger too, and it'd probably turn him a little bit more romantic by getting in touch with his feminine side… like Justin Bieber" – now, that's bullshit however, probably true nevertheless.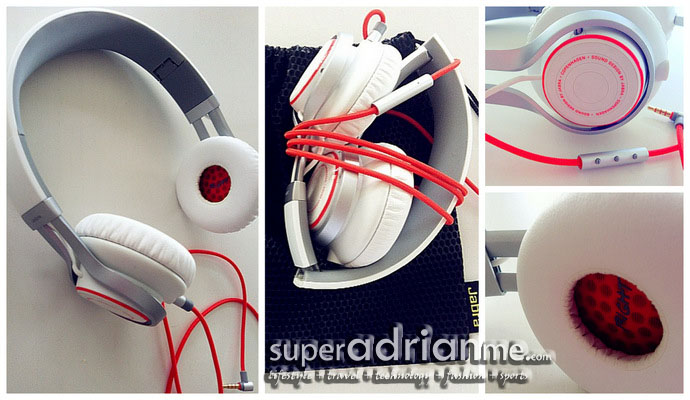 Since my unleashing of the Jabra REVO from the reigns of its transparent and environmentally unfriendly box, I've kept it mostly to my ears despite the following deterrents and incessant make-funs:
the deadly humidity of Singaporean weather – the headpiece is very comfortable and light, and the white ear pads have kept my ears "ventilated" and almost sweat free for a rather plump me
my fancy car with a state-of-the-art sound system – the Jabra REVO has an inbuilt microphone for answering (smartphone) calls and getting your mum on Dolby DIGITAL begging you home for dinner whilst intervening between U2's Sunday Bloody Sunday
my colleagues nick-naming me "show-off" for putting on my Jabra REVO just to collect the 1 page printout from the photocopying machine – gives me comfort just listening to 30 seconds of Tracy Chapman's Fast Car whilst the Bassist hits the notes in my head and without me getting a hangover LOL
getting the unnecessary attention from most, if not all extrovert opposite sex (including my lovely wifey, of course) on about how nicely fitting the white REVO has suited my style – not before was I aware I had style, honest!
All in all, it does feel darn good to be Me everyday – all for a mere S$248!
Now before I trail off, the REVO includes a uniquely coded Jabra Music App just for your own private use should you purchase the unit. It turns your Music into Theatre quality; like said, my mum did sound like bloody Marlon Brando – with a shriek – in the Godfathers!
Jabra VOX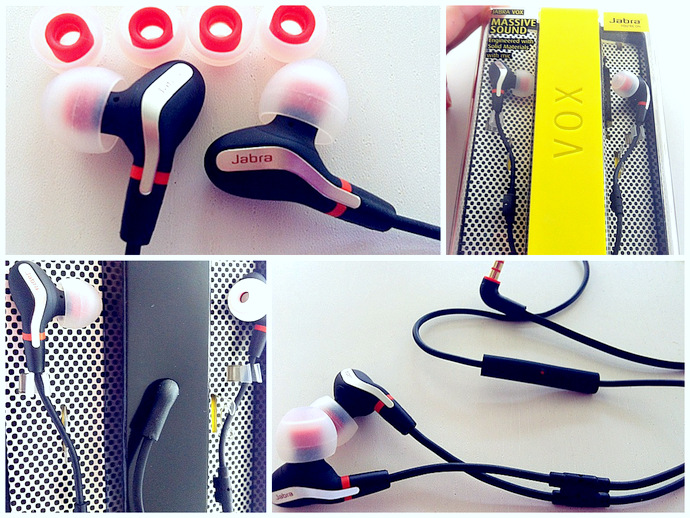 And so now the focus shifts: the Jabra VOX… it feels like a heavy-duty duskiness surprisingly conservative in the looks department, excepting the sprinkle of reds over the listening ends, and the almost insignificant use of a mini-magnet that joins the buds in chumminess, the VOX does lack a Punch!
Nevertheless, it somewhat could deliver the same Dolby DIGITAL experience when compared to its bigger brother, the REVO however, simply pluck in any competing brand and play with the same Jabra Music App, the competition would perhaps sound comparable or flashier. In all fairness though, for S$148 a piece, the extra dollar certainly pays the winning app.
Related articles