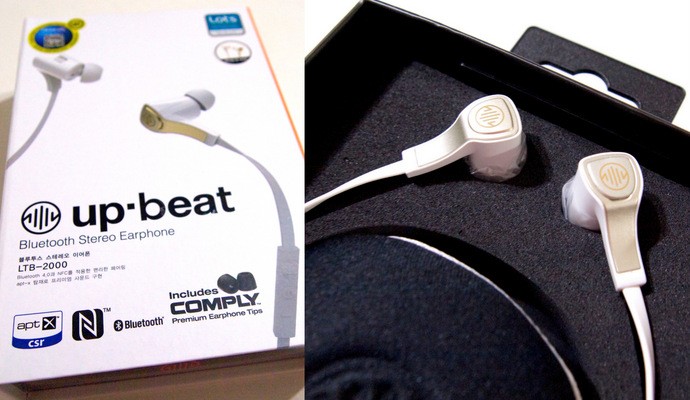 The LOTS LTB-2000 UP-BEAT Bluetooth 4.0 NFC Stereo Earphones albeit wireless is designed with flat cables (no tangles). It retails at S$99 in White and Gold; Black and Red; or Black.
The LTB-2000 feels rather bulky, especially its buds, and requires much effort when detaching from the packaging. Also, the rubbery-cover over its touch buttons effortlessly slid free and exposes the circuit board underneath. You can however set it back as easily as it comes away.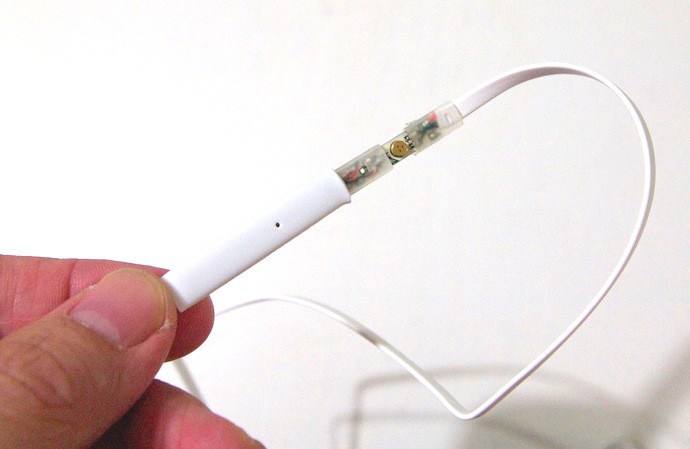 This pair of earphones connects definitely via Bluetooth and to multiple devices simultaneously, but when switched from off to on again, the devices may not be able to pick up, which is a painful hassle over. This gadget has five hours of call or music playback from about two hours of charging power, which is a tad weaker than most of its Korean counterparts which cost about the same price, if not cheaper.
On a good note, these earphones could actually block out external noises using different sized silicon, or a special Styrofoam one!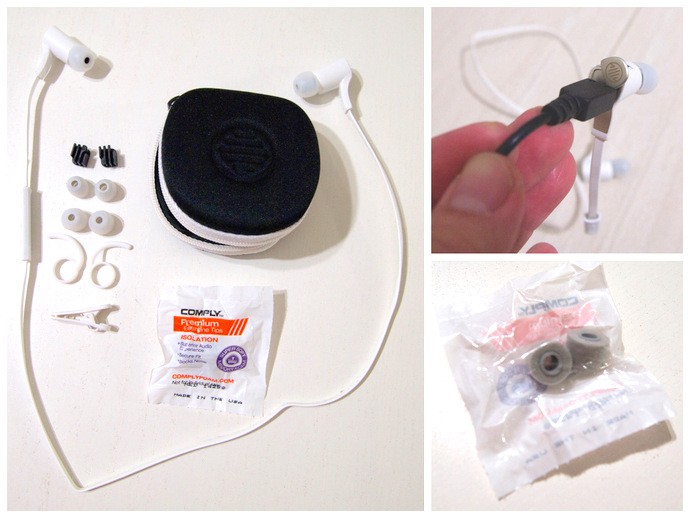 And resuming to Yours Truly's ranting of its touch buttons, the options are not many:
Repeat Track (must hold-down),
Power and Pause, or Answer and End a call, and
Next Track (must hold-down), and I actually struggle to find the volume controls?!
Acoustics
Some background digital noises could be heard if the music is not playing, however the sound is pretty impressive and the device's equaliser must be set up to maximise its strengths. Unfortunately, the volume at maximum could be softer than others, plus the microphone never disappoints in delivering almost muffled voices across the airwaves.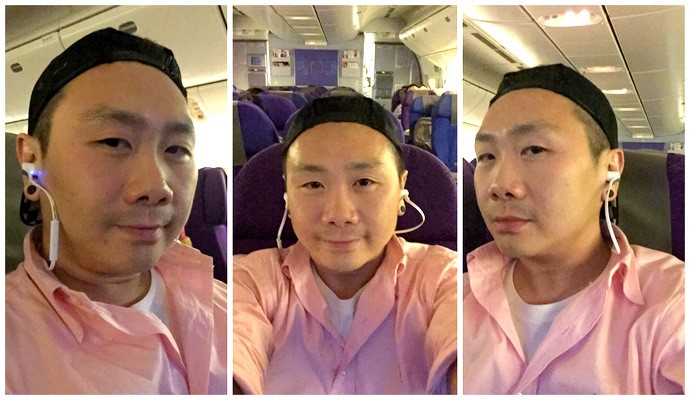 In final conclusion, the LTB-2000 is light at 13.2 g and quickly slings around one's neck, but many times it slithers away. All in all, this is still an excellent earpiece with an attitude, especially good for the traveller on the go who needs accompanying music to calm the soul and appreciate the worldly skies, seas and grounds. This baby is definitely for the one who loves to watch an iPhone video without the aggravation of a wire, and an outstanding headset for the roadworthy drivers!
And on a sassy edge, this baby looks chic and surely suited for men, or the skater-girl-wannabes and undoubtedly noticeable with its Gold coloured Bling-Bling buds!
About the writer


Derrick Chan is a graduate from EEE engineering and management. He loves music, specifically Indie, Alternative and Industrial Rock. He likes only beer and books plus one's lively imagination. Derrick also aspires to be filthy rich.