Recently, with the launch of the T169 In-ear Headphones and MV7, K109, and K119 Stereo Headphones c/w Microphone, Nakamichi quickly reaffirms its strong standing within the portable audio market. Our audiophile, Derrick tested out these headphones and shares his thoughts:
T169 – Style Meets Quality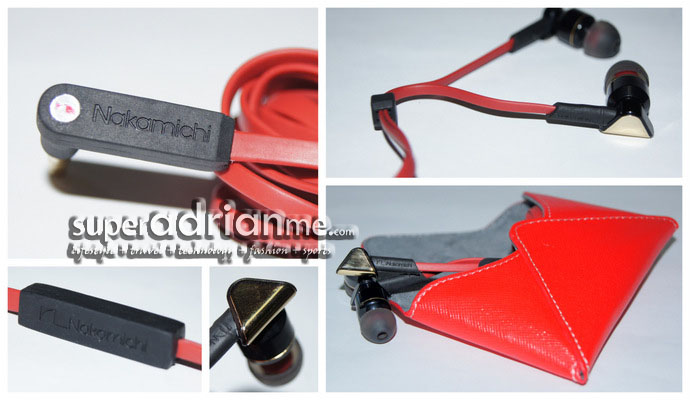 The T169 is a mean little apparatus with its blood-red flat cord, black buds and gold elegant tips. It brags some SpinFit Ear Tips technology (a.k.a. Sound Enhancing 360° Rotating Earbuds), but frankly, the earbuds just look and feel like any other buds – no drama at all… I must admit, however, that I remain most impressed with its noise isolation ability, which is Excellent!
Its features include state-of-the-art HDSS (High Definition Sound Standard) technology for the delivery of crystal clear / natural sounds, which of course, is pure indulgence for the ears. Further, the bass is Powerful – not Thumpy – and just ample.
The box also comes with a red shaped envelope leathery pouch for the safekeeping of the T169 thus leading one to wonder if this is made specifically for the feminine?
Besides, with retail pricing at S$129, including a one year local warranty, the price, albeit steep, is a good product from a trustworthy Japanese brand with a track record for precision and quality – this WOULD be a good investment on a very high note.
MV7 – High Definition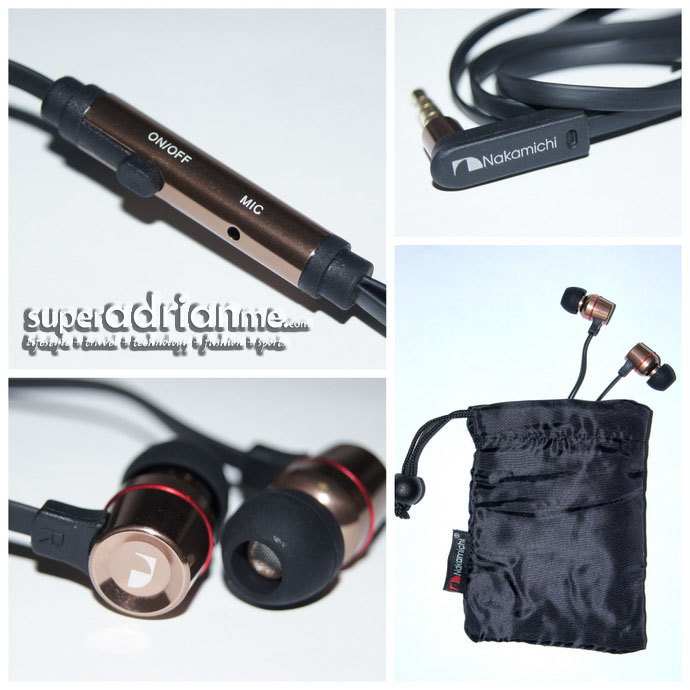 I must say the MV7 has "High Definition" plastered across the packaging, but we aren't really canines with super notch hearings, thus unable to verify such certainty, but it does boast of powerful and dynamic bass with high sensitivity to surround users who gravitate towards with contemporary music genres, namely: rap, reggae, blues, rock, and pop.
Honestly, this model isn't altogether brilliant, but it will seem most ideal for on-the-roaders who demand high fidelity audio for music coupled with the ability to pick up a business call in between a Coldplay tune~ but in many instances wherein additional nice-to-haves are inbuilt a gadget, the attention of its primary function (presumably the acoustic) always gets compromised.
Nevertheless, at S$89.90, almost half-price of the T169, this I would recommend to buy than the above as it would sound and feel somewhat the same for a non-audiophile whilst being branded Nakamachi-ly cool! Also, if Coffee or Grey is the only colour of your choice and living without a red shaped envelope leathery pouch isn't going to kick up a snort, then This Is It!
K119 – Dynamic Bass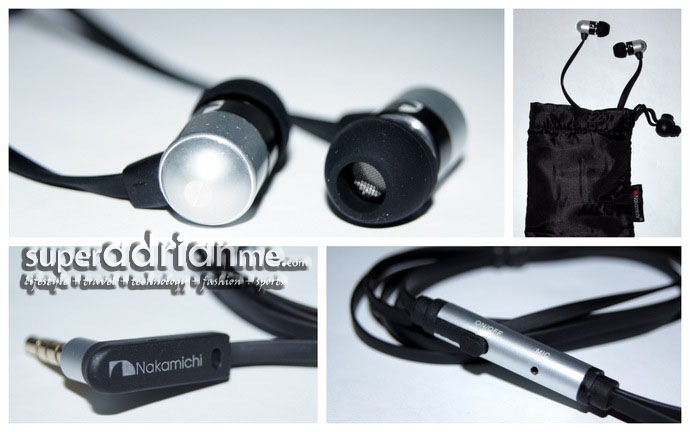 This only gets cheaper (at S$59.90)! The K119 is an in-ear stereo headphone comes with microphone – like its many cousins (e.g. MV7 and K109) – but with a more prominent BASS sounds and for an all-round music experience across a general broad spectrum of music genres? then this maybe your Thing~ but note that it comes only in Black and White.
K109 – Crystal Clear Sound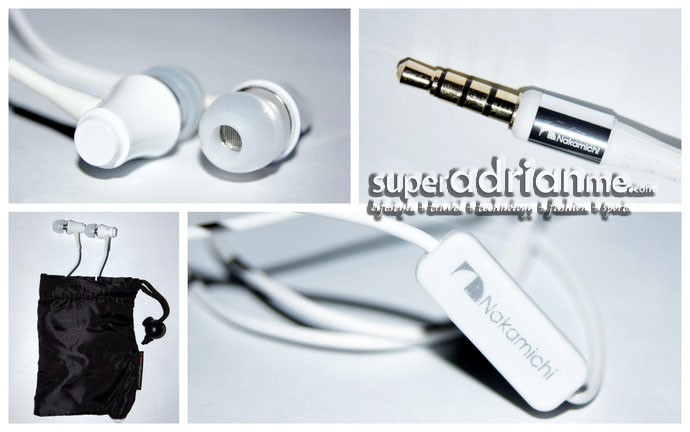 All in all, the K109 is a better portable stereo than the Apple earphones and I am doubtful the former (S$39.90) would cost any more than the latter!
Although the K109 would boast of dynamic 10mm driver protected by alloy metal housing and rich and crystal clear sound quality amplifying the natural vocals of singers especially in an "unplugged' audioscape, which earphones in the market doesn't? Pure marketing, but nobody should blame the professionals – some things just needs the Selling.
However, the earphones are indeed quite light and ergonomically designed with soft comfortable ear buds for a great fit – the Apple's doesn't. For almost the same price and c/w an inbuilt microphone, then get this if you're not the picky type.
The Nakamichi headphones are now available at HMV, Soundwave, Connect-IT and other premium Nakamichi authorized reseller stores in Singapore.