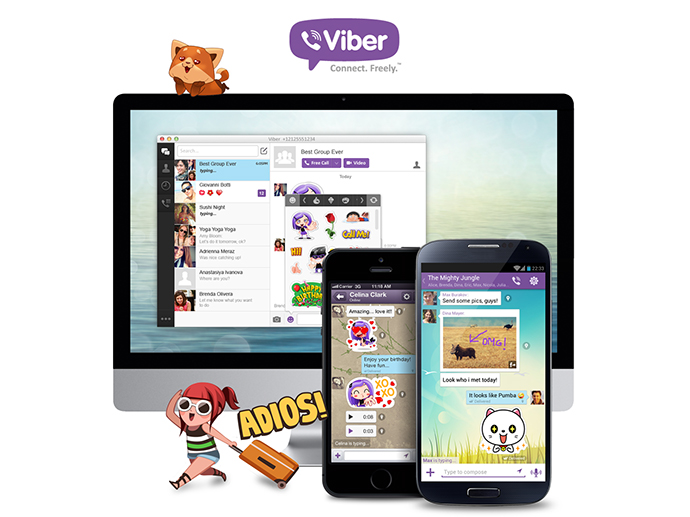 Viber version 4.0 is now available for download & update on Apple App Store and Google Play. The messaging platform introduces two new core features – a brand new Sticker Market with many new stickers available for free and for purchase, and a new Push To Talk feature for instant voice messaging. There is no sending and waiting required for this new instant voice messaging feature.
In addition to the major new features, Viber 4.0 is packed with upgrades, enhancements and new features that take the platform to a whole new level. New features include:
Message forwarding to any group or contact
Choose new conversation backgrounds from a custom background gallery
Group conversations with up to 100 participants
Viber now supports Android tablets – designed to take advantage of the tablet form factor and users can now enjoy Viber on an unlimited number of Android tablets in addition to their smartphone.
Push To Talk (Instant Voice Messaging) – Communicate For Free, Instantly
Typically, Push To Talk is a four-step process – record, send, download, play. Viber does all four at the same time. This way, the average response time for a 15 second message is 4-6 seconds, rather than 45-60 seconds. Viber's Push To Talk is significantly better than what other messaging apps offer. Viber users' favourite contacts are just a tap away with this instant form of communication that lets Viber users send short voice messages to each other.
Viber Sticker Market – More Stickers And More Fun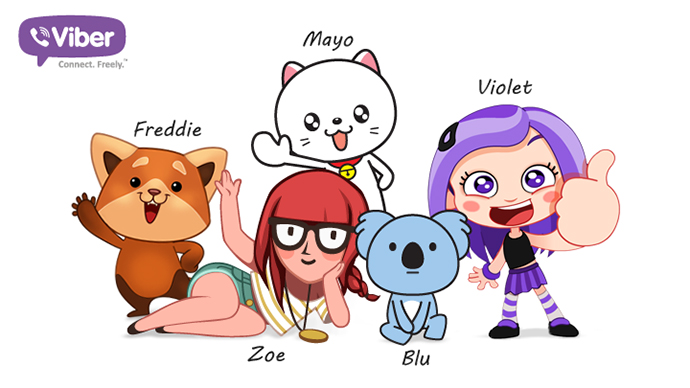 The market will feature exclusive content tied into timely events and holidays throughout the year and will be regularly updated with new content to make messaging relevant and more personal. As part of Viber 4.0 release, two new featured characters, Mayo and Blu, join Viber's mascot Violet as part of the cast to playful stickers that Viber users can share with their friends.