Accor has partnered with Global Premium Hotels Limited to debut the Handwritten Collection in Singapore. The 194-key Hotel Faber Park Singapore – Handwritten Collection will open in Q4 2023.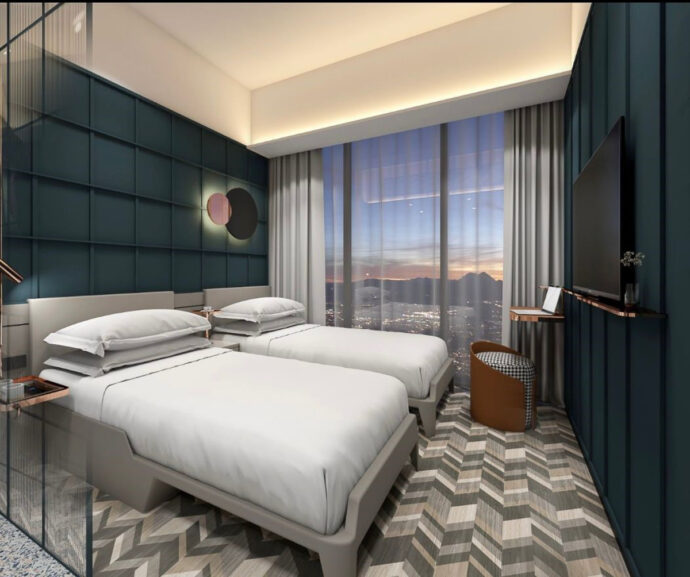 Mount Faber was given its name as a tribute to Captain Charles Edward Faber from the Madras Engineers, who constructed a narrow and winding road leading to the peak to establish a signal station. Previously known as Telok Blangah Hill, Mount Faber stands at an approximate height of 94 metres and provides extensive and sweeping views of both the city and the harbour. This historic hillside, Mount Faber Park, ranks among the most ancient parks. Tourists can ride the cable car from the 56-hectare Mount Faber to Sentosa Island or peer through telescopes positioned at various viewpoints along the ridge, indulging in birdwatching during the early morning and evening hours. Arbora and Dusk at Faber Peak offer dining opportunities while enjoying panoramic scenes of the cityscape.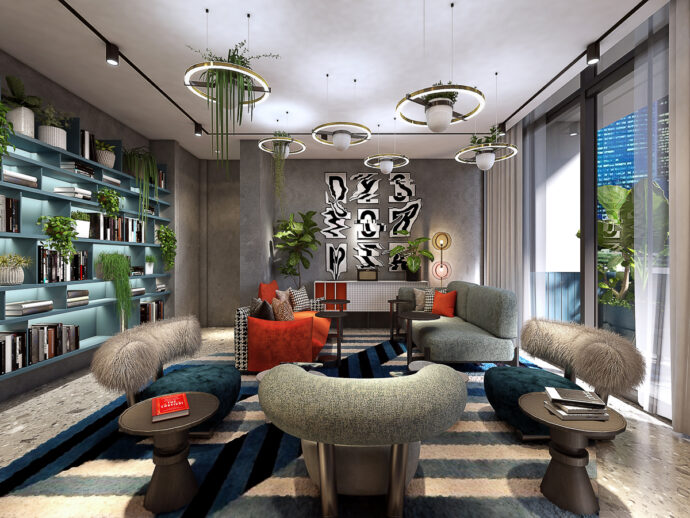 Hotel Faber Park Singapore, weaves a tapestry of contemporary design with timeless allure, alongside an array of amenities including a restaurant, lobby bar, and swimming pool. Guests can further enjoy convenient access to Sentosa Island, VivoCity, Singapore Cable Car, and surrounding reserves, with the MRT line located within convenient walking distance of the hotel.
Who is Global Premium Hotels Limited

Global Premium Hotels, established in 1996 in Singapore, is a worldwide hospitality conglomerate. It oversees the operations of Fragrance Hotel, Mercure Hotel Singapore Thrywitt (formerly the Parc Sovereign Hotel).
Through its collaboration with Accor, the group has incorporated renowned international labels such as ibis Budget, ibis Styles, and Mercure into its collection of 16 hotels in Singapore. The group also has five in Australia and two in United Kingdom. Since 1998, GPHL has been offering a wide array of distinctive affordable and intermediate lodging options across 23 hotels, encompassing nearly 2,000 rooms in Singapore.
"The addition of this new hotel is a testament to our commitment in providing guests with a curated stay experience. The well-thought elegant design and layout from the lobby, restaurant to each room is inspired by the foothills of Mount Faber Park (one of the oldest in Singapore) which surrounds the hotel. Here, guests have arrived at a piece of Singapore's history."

Ms Ko Lee Meng, Chief Executive Officer of Global Premium Hotels Limited
Location
Hotel Faber Park Singapore
448 Telok Blangah Road
Singapore 098845

The Handwritten Collection brand was launched by Accor in January 2023. The new global portfolio of bespoke Handwritten Collection hotels is distinctively unique, design-led properties with strong local relevance. Each property is different and showcases the personality, warmth and passions of the independent hoteliers who look after them.
Like a handwritten note, each host's individual touches are subtly encountered at select moments throughout the guest stay – from a warm welcome that cascades into conversation, to freshly baked treats.
New Handwritten Collection properties that have opened include Hotel Sheshan Oriental in China; Le Saint Gervais Hotel & Spa in France; Wonil Hotel Perth in Australia; Hotel Morris in Sydney Australia; Le Splendid Hotel Lac d'Annecy in France amongst others.
"Handwritten Collection enriches Accor's offering in the 'collection brands' segment with a curated selection of hotels that exhibit charming and one-of-a-kind concepts. Our aim, beyond delivering a truly authentic guest experience, is to support the growing number of independent and boutique hotel owners looking to boost their global profile, connect with more audiences and grow their revenue without losing their identity. The hotels we will feature in Handwritten Collection are those sought out by travelers who appreciate heartwarming travel experiences and a twist on traditional hospitality, as well as by hoteliers who cherish the unique personality of their properties while desiring the benefits that come with a leading global partner."

Alex Schellenberger, Chief Marketing Officer, Premium, Midscale, Economy Brands, Accor.
Our Encounter with a Handwritten Collection Hotel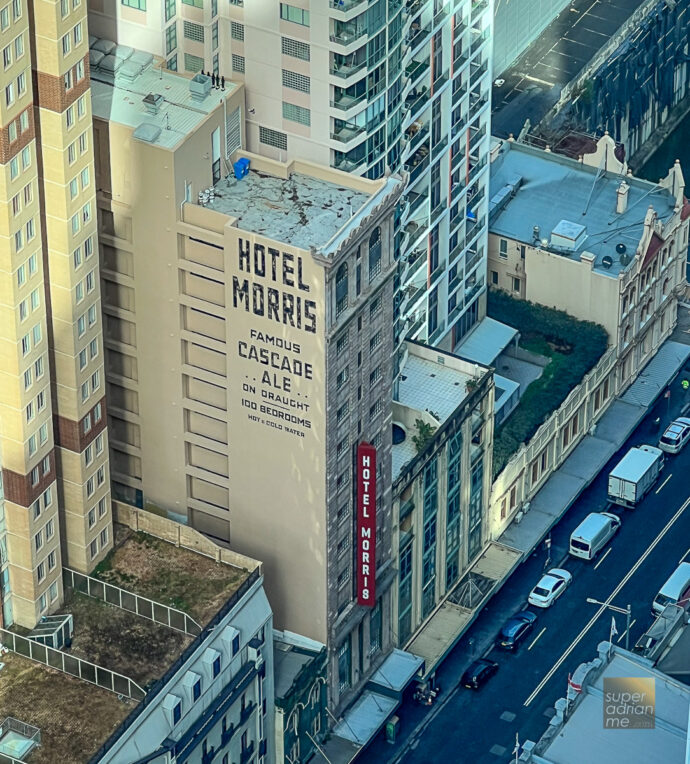 In June this year, Sydney, Australia, welcomed the 82-room Hotel Morris Sydney boutique hotel, its first Handwritten Collection property in Sydney.
The building was Australia's tallest hotel for 34 years since 1929. The hotel at 412 Pitt Street in Haymarket features the renowned Inter-War Palazzo style by notable architect Virgil Dante Cizzio.
The building was just located down the street with full view of the property from level 71 of the Meriton Suites World Tower where I was staying just last month. I was curious about this hotel and its interesting facade and font used on the building. It was also the 'Famous Cascade Ale On Draught" and reassurance of "Hot + Cold Water" that caught my eye. Now on hindsight, I regret not stepping into the hotel and explore it while I was there.