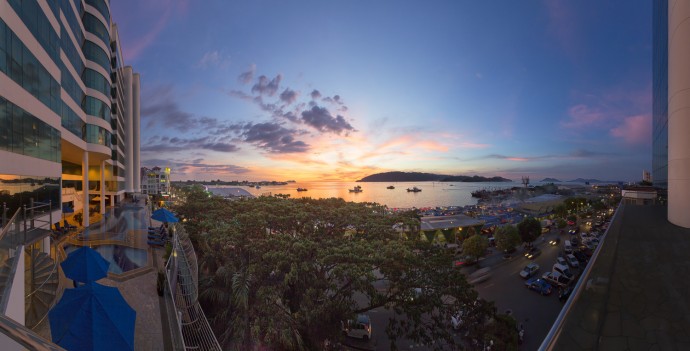 Kota Kinabalu in Sabah, Malaysia, recognised by many for the famous Mount Kinabalu, has an abundance of other attractions from the sea including diving, island hopping, sea walking and not to forget, lots of fresh SEAFOOD.   If conquering 4,000 metres of Mount Kinabalu is not your thing, the relaxing and mouthwatering SEA option will be your best choice.
During our last trip to Kota Kinabalu, we put up at the Le Meridien Kota Kinabalu which offers a panoramic view of the Kota Kinabalu Port where you also get one of the best views for sunset (
see video above
).  Located in the heart of the busy city district, Le Meridien Kota Kinabalu is also within walking distance to many retail and entertainment attractions.
Also approximately 10 minutes drive from the hotel, it is the beautiful and modern Sutera Harbour where you will board the boat for island hopping tour.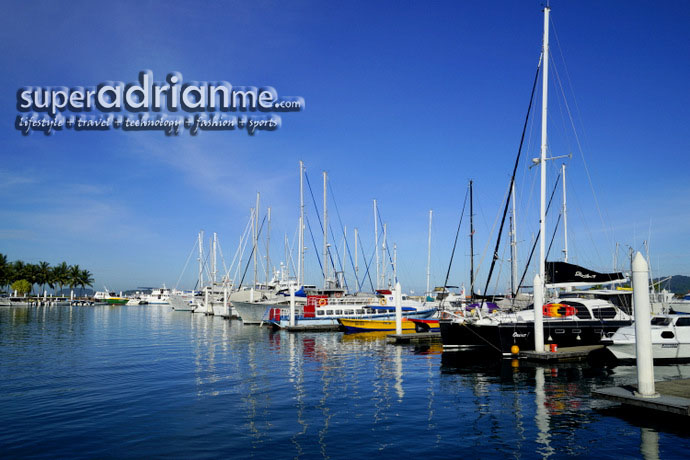 Island Hopping
Island hopping starts with a visit to Sapi Island where the water is clear and the small island is bustling with beach goers enjoying the array of sea activities offered on the island. The activities include tanning on the sandy beach, snorkeling, diving, sea walking and barbecue lunch.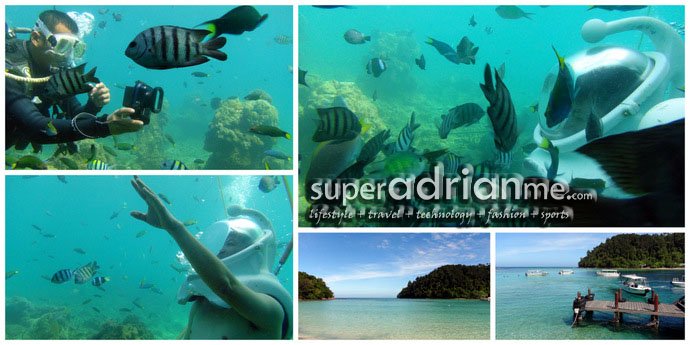 Snorkeling can start right from the shallow end of the beach with plenty of friendly fishes, so you will not waste time on a boat trip out to snorkel. But if you are looking for colourful fishes and corals, you will be disappointed with the variety you can find at the snorkeling sites. We highly recommend sea walking if want to be surrounded by schools of colourful fishes under the sea.  Imagine a scene from the 1989 American animated musical fantasy film Little Mermaid.
The sea walking experience at Sapi Island will be a scenic and enjoyable one. With a beautifully created sea walk pathway that sets the mood of an underwater expedition, let the hundreds of colourful fishes welcome you five metres below sea level.  You will also get an upclose encounter with 'Nemo' (clown fish).  All carefully planned out, the 20 to 30 minutes walking on the sea bed will be a memorable one and you probably wouldn't even get your hair wet!
Check out our video footage on snorkeling  & sea walking:
If you think that Sapi Island is too small and crowded for you, the next best choice will be
Pulau Manukan
. Pulau Manukan is well equipped with chalets, restaurants and recreational facilities including swimming pool, football field, volleyball and Sepak Takraw courts. Pulau Manukan has some good stretches of beaches on the southern coastline with the best beach found on the eastern tip of the island, ideal for snorkeling and diving.
Seafood, Seafood, SEAFOOD!!!
What's a holiday without good food!  In Kota Kinabalu, gourmandise on the fresh, sweet and affordable seafood. Enjoy a cultural show dinner at Kampong Nelayan Restaurant or try the local street hawker seafood dinner at Welcome Seafood Restaurant and this may just be your ultimate reason to keep going back to Kota Kinabalu for that delicious and mouthwatering gastronomic experience.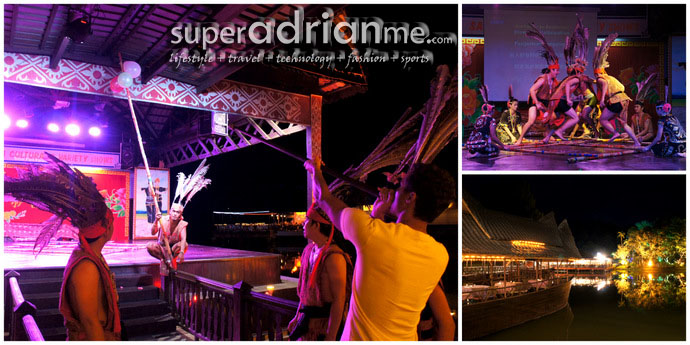 We also heard that the  Oxtail Assam Pedas at Tanjung Ria Cafe located in Hyatt Regency Kinabalu is not to be missed.  The local adaptation of the sour and spicy oxtail stew offers a sour and spicy taste as well as a dozen other taste sensations while the succulent meat literally falls off the bone.  Slow cooked for hours, the oxtail also comes with white rice and a side of pickled vegetable and papadum.  Or if you prefer there is also the Oxtail Fried Rice.  The Oxtail Assam Pedas is priced at RM43++ and Tanjung Ria Cafe is open 24 hours daily.    Tanjung Ria Cafe also offers buffet breakfast at RM55++, lunch at RM58++ and dinner at RM88++.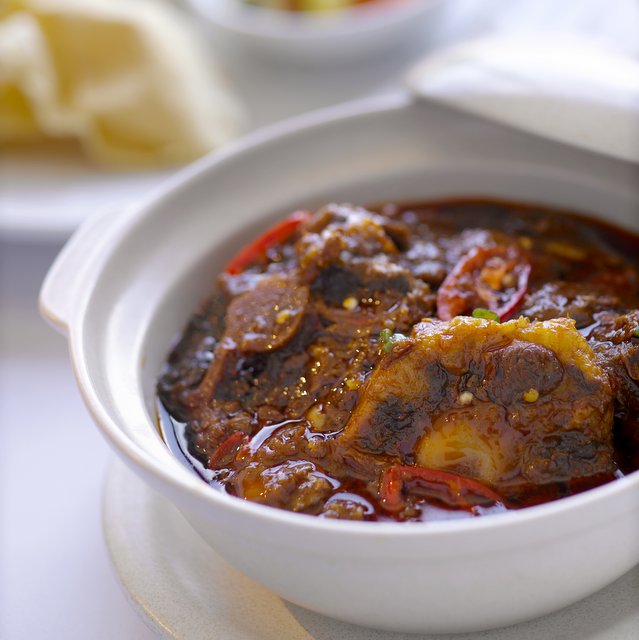 If eating seafood in the city is not enough, you can pack frozen seafood back home to cook. The seafood are deep frozen and can last up to 10 hours without refrigeration and the stores are experienced in packaging them for check-in or hand carry for your flight back home. So make a detour to Fung Seng Seafood Supplier before heading to the airport. All the frozen seafood are also labeled with the date they were frozen, so as to ensure the freshness of the supplies. Yes, the airport have stores selling frozen seafood too, but the variety will be very limited when compared to a warehouse of supplies.
AirAsia flies to Kota Kinabalu daily.  Kota Kinabalu is just  2.5 hours away from Singapore making it the ideal weekend getaway.
Related articles