"At Shangri-La, we understand that each guest has a unique version of what it means to "Find Your Shangri-La. We have a rich legacy of more than 50 years in delighting customers and wanted to take this opportunity to highlight something that has always been part of us — bringing joyful moments to the people we host."

Shangri-La Chairman Hui Kuok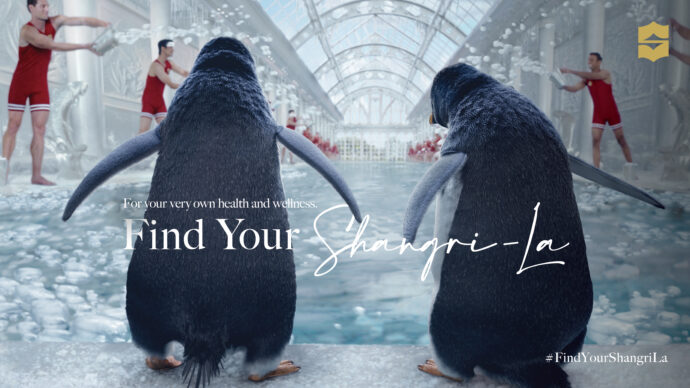 Shangri-La Group's newly launched worldwide campaign, "Find Your Shangri-La," commenced on a global scale today on 15 May 2023. This campaign revolves around a captivating brand film directed by Dave Meyers, a GRAMMY award-winning director. It is complemented by tangible offerings and innovative multi-sensory experiences that vividly showcase the brand's warm and genuine hospitality.
Meyers shares that "Shangri-La is more than a physical space. It is a state of mind – a magical world in which you can get lost."
Filmed at renowned Shangri-La properties worldwide, such as the Shangri-La Hotel in Paris, China World Hotel in Beijing, Shangri-La Hotel in Singapore, and Shangri-La Al Husn Resort & Spa in Muscat, the film showcases the captivating essence of these iconic destinations. The film depicts various guest personas through a cast of distinct characters, including the elegant peony, the graceful hummingbird, the charming penguin, the dynamic train, and a stunning wedding dress created by the renowned Chinese couturier Guo Pei.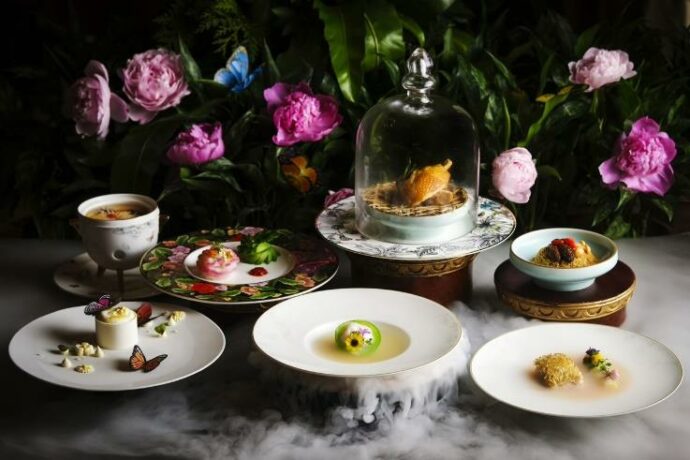 13 hotels globally will offer specially curated "Find Your Shangri-La" menus inspired by Chinese and regional Asian cuisines until 13 August 2023. These menus are interpreted through the hotels' culinary cultures with unexpected flavours and presentations that allow diners to experience a moment of joy.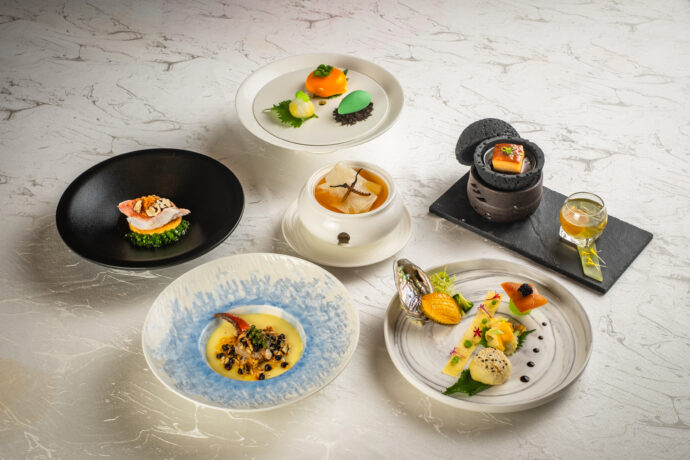 Shangri-La Singapore, where the enchanting magic first begun, proudly presents a special menu comprising art-inspired food with playful elements at its one-Michelin-starred Shang Palace. Each dish is a delightful medley of unexpected flavour accents. Taking reference from time-honoured treasures, Shang Palace presents the well-loved suckling pig topped with luxurious Black Caviar. Delicately textured with a touch of brine, the Chilled Sliced Abalone is a delicacy that blends superbly on the palate, with thinly sliced Sautéed Sliced Sea Conch that exudes a buttery slightly sweet flavour. The mouth-watering Baked Kagoshima Wagyu Beef Pastry combines flaky pastry with succulent, tender pieces of premium beef from Kagoshima, Japan.
Participating hotel include the Island Shangri-La Hong Kong; Shangri-La Chengdu; Jing An Shangri-La Shanghai; China World Hotel Beijing; Futian Shangri-La Shenzhen; Shangri-La Qiantan Shanghai; Shangri-La Sanya; Shangri-La Shougang Park Beijing; Shangri-La Singapore; Shangri-La Bangkok; Shangri-La Mactan Cebu; Shangri-La The Shard London; and Shangri-La Paris.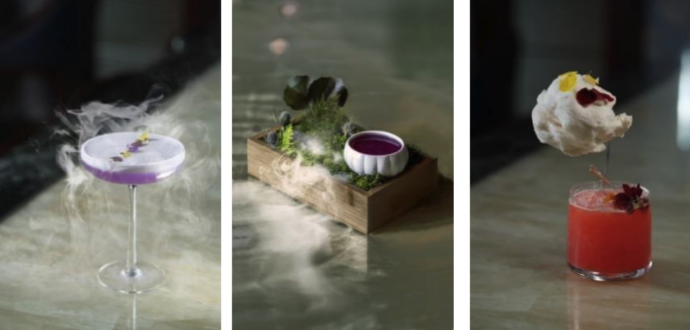 Shangri-La has curated a delightful collection of imaginative cocktails and mocktails inspired by the theme of their "Find Your Shangri-La" campaign. Until December 31, 2023, guests can indulge in three cocktails: the Daydreamer, Taste of Eden, and the Sky is the Limit. As they savour these beverages, guests will also be enchanted by the melodious strains of the campaign's theme song, "Over the Rainbow." Moreover, members of Shangri-La Circle, the brand's travel and lifestyle platform, can relish a complimentary #FindYourShangriLa cocktail on Members' Day, which falls on the sixth day of each month.
More memorable experiences and heartfelt hospitality will be introduced in the coming months and are expected to delight leisure, family and business travellers alike.