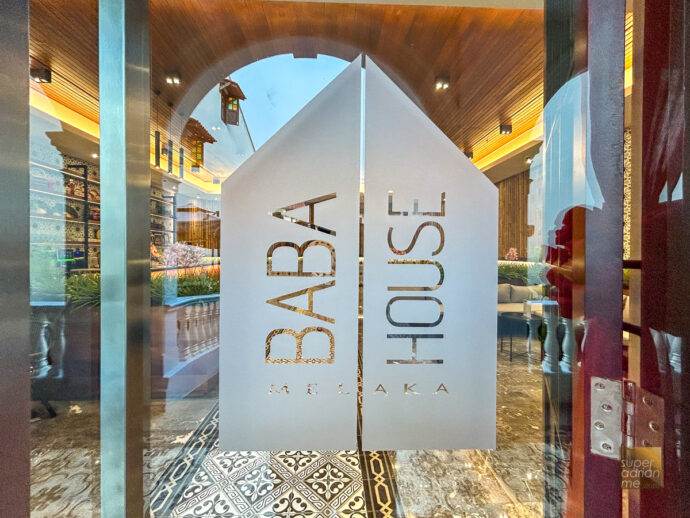 The highlight for many visiting Malacca is Jonker Walk. The busy street offers visitors a plethora of food and beverage options, retail and more. Malacca is known for its delicious cuisine. A blend of Malay, Chinese, and Indian influences.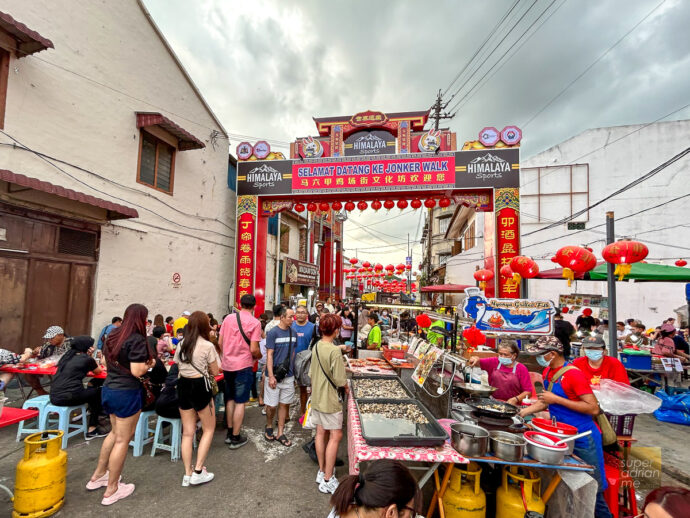 Local dishes such as Nyonya laksa, chicken rice balls, and cendol are popular among locals and tourists. Everyone looks forward to the Night Market at Jonker Street which is now available only on the weekends from Fridays.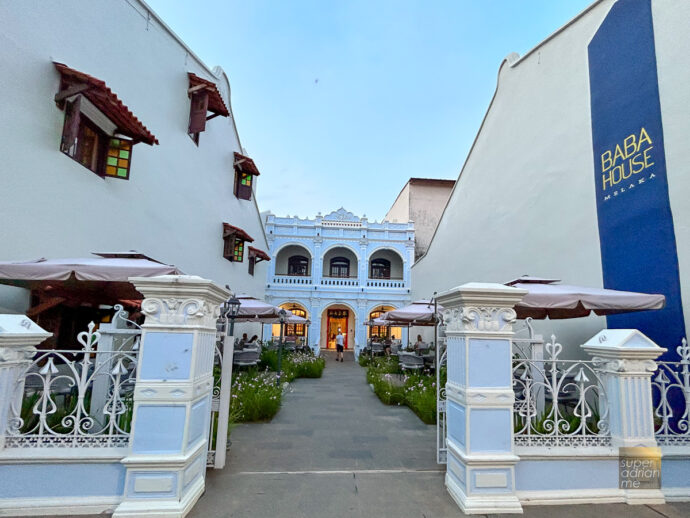 There is no better place to stay than at Baba House, which reopened in September 2022 after refurbishing. The hotel offers 100 oasis-inspired rooms with modern amenities in an 18 Century heritage building remodelled by rehabilitating five rows of houses. It is rooted in the heart of Malacca City.
It is located on a much more peaceful street, but trishaws with blaring loud music that transport tourists do occasionally pass by this street. If you prefer a quieter room, you may want to pick a room that doesn't face the street.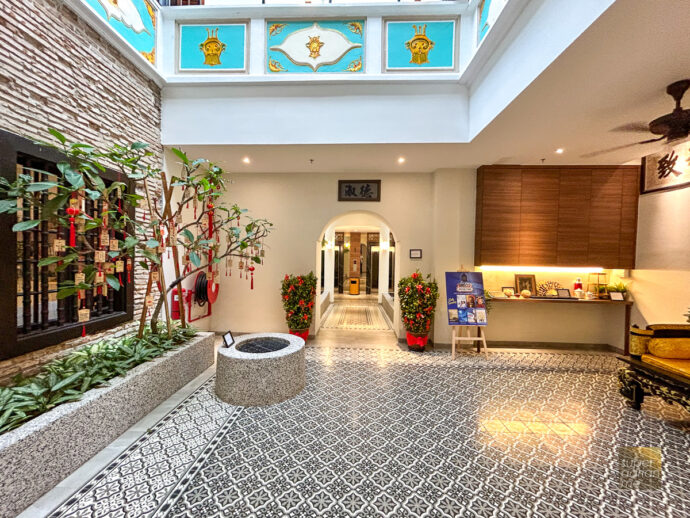 The architecture in Baba House is preserved to keep the architectural heritage and Peranakan cultural values. Guests have access to the Bilek Bacha Library or reading chamber, where you can play traditional board games, relax or look at some of the artefacts from the Baba and Nyonya community. Enjoy a leisurely read of the Peranakan Heritage Books.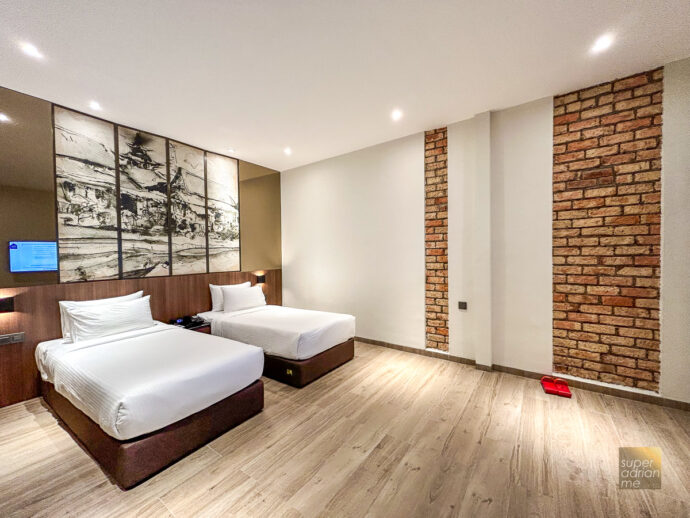 The Baba House chambers are available in various categories – Hibiscus (Deluxe), Ruellia (Deluxe Plus), Azalea (Junior Suite) and Peony (Family Suite). Each chamber provides guests Chak Kiak (Chinese Clogs) to wear in the hotel. A bit too noisy for me though.
The Bilek Hibiscus (deluxe rooms) are entry-level rooms with 16 to 19 sqm for up to 2 adults. Available with a choice of King or Twin Size beds, the rooms offer high-speed internet access, Oasis-styled rooms with contemporary furnishings and complimentary tea & coffee-making facilities.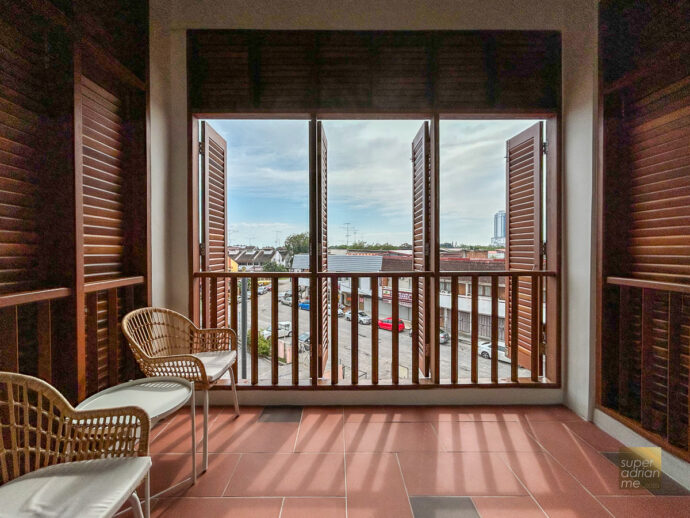 Bilek Ruellia (Deluxe Plus) rooms are 20 to 24 sqm. Eight of these rooms come with a balcony. Complimentary tea and coffee making facilities are provided.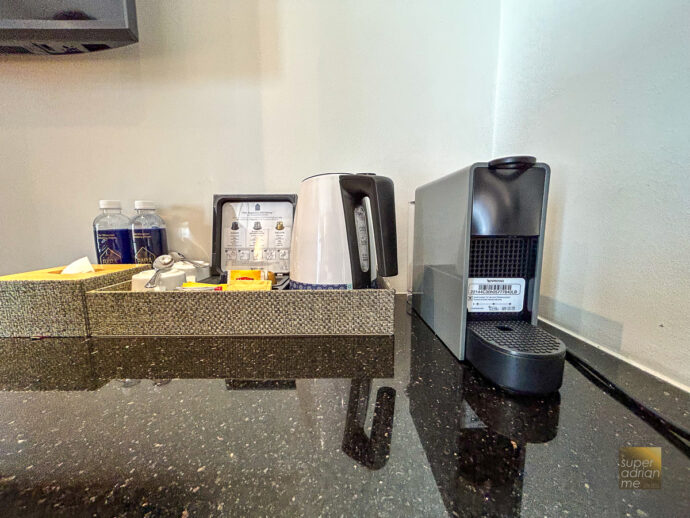 The Bilek Azalea (Junior Suites) are 25 to 30 sqm. These rooms can accommodate up to 3 adults with 1 King and 1 Single bed.
Family Suites or Bilek Peony are 31 to 38 sqm and can accommodate up to 4 adults with two King Size beds. The Modern-day Peranakan family-designed chambers are perfect for three or four.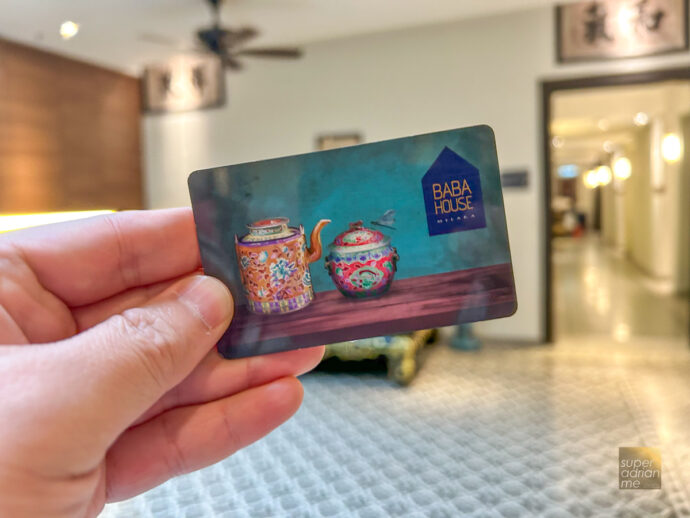 Baba House supplies Amélie toiletries in its guestroom, which have an uncanny resemblance to Appelles toiletries. I prefer the scent of the latter.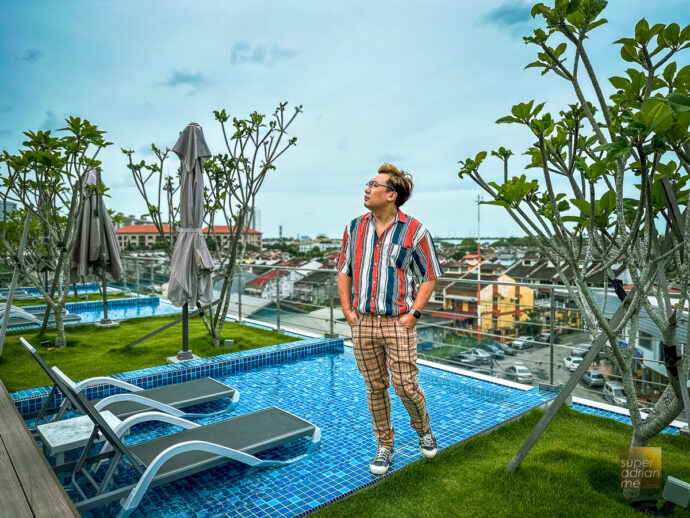 The rooftop features a Kaki Minom Rooftop Bar where guests can check out crafted cocktails and mocktails such as the "Baba on the Roof" and "Pretty Nyonya", alcoholic and non-alcholic beverages as well as small bites and local desserts. Guests can also tan at the rooftop tanning pools. Dip your feet here as they are not deep enough to swim.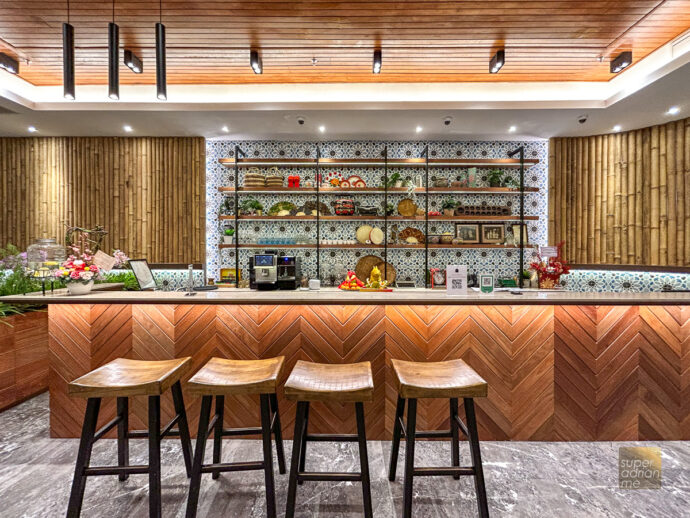 At the lobby, enjoy a coffee or some beverages while you check into the hotel. The convival atmosphere adds vibrance and activity as guests congregate here. There's always activity in this space.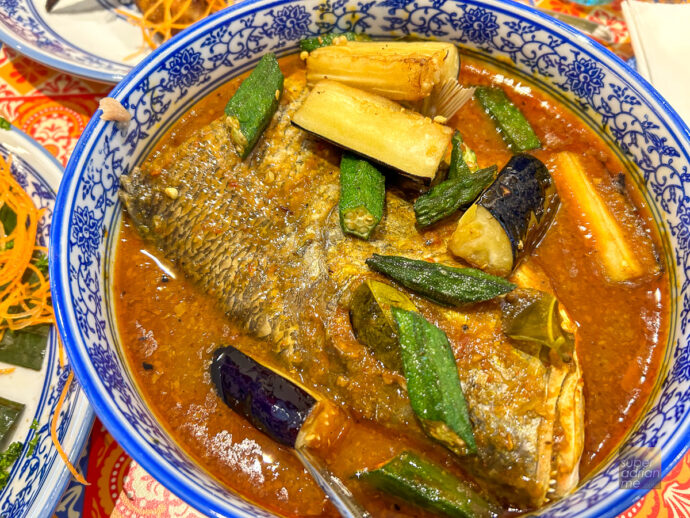 Enjoy authentic Nyonya cuisine at Mari Chiak Restaurant. The kitchen was where Nyonya ladies and Amahs were busy preparing food for the household. Chef Baba Allan brings to the table authentic Peranakan family recipes with speciality dishes such as Ayam Pongteh, a slow braised chicken with potato and mushroom in fermented bean paste; the Itik Tim duck soup with salted vegetables and sour plum and Ikan Cili Garam, a fried fish dish with Nyonya chilli paste.
Mari Chiak Restaurant is also where the daily breakfast buffet spread is served. Enjoy a selection of local delights, kuehs, fruits and other breakfast items here.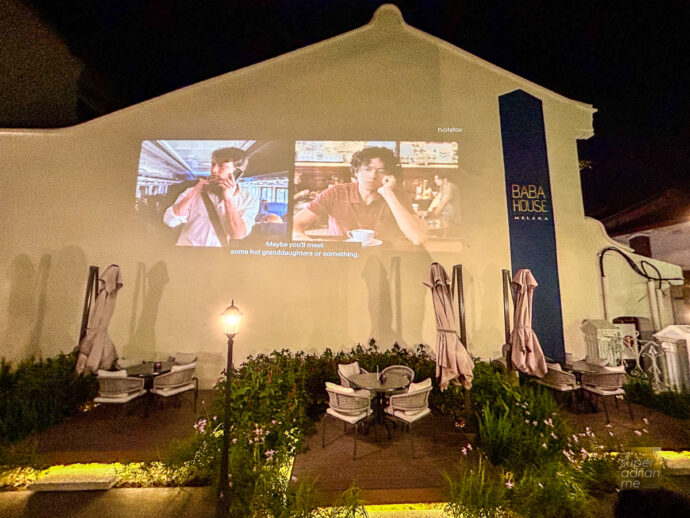 Al fresco dining is available, and the space is converted into a night cinema. Enjoy a screening of movies great for the family.
Located just a few doors down from the hotel is Baboon House, a restaurant that also serves up refreshments. Check out our video below.
Another dining option we stumbled into while exploring the neighbourhood was a nondescript hawker store called Heng Hong Tin Kee in the opposite direction from Baboon House. We also recommend you dine here because we enjoyed the food here and they were very reasonably priced.
Baba House is under the Hotel Royal Group. Visit the hotel website at babahouse.com.my for reservations